Un loft is a space with few divisions, in which the rooms are normally together, visually connected or separated by screens, shelves or Japanese panels but in the same environment. Discover how to decorate your loft!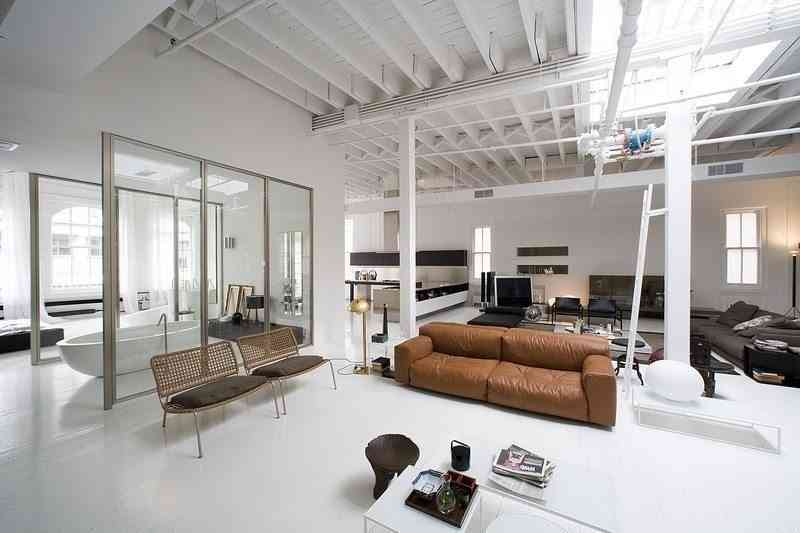 Currently the loft are being sued by many people, since their minimalist aesthetics is usually associated with modern people and cool, who want to enjoy a pleasant feeling of comfort and elegance in their home. Likewise, it is a type of ideal space for the single and more numerous more and more.
Next, we are going to give you some tips on how to decorate a loft of open spaces in order to get a nice place to live without doors or walls.
Functionality of space
The lofts are usually functional and make life easier, since all rooms are integrated in the same open space, you can enjoy all the rooms of the house at the same time.
They are usually characterized by their simplicity, so you have to worship the essential, integrating practical furniture with contemporary lines.
As you can see in the image below, the loft usually have the kitchen and dining room integrated into the living room, so you have to choose a quality extractor hood so that it absorbs all fumes and does not pass odors to the rest of the space.
However, a good option is to include a small separation of glass sliding doors so that at the time of cooking, the kitchen does not pass smoke to the dining room, and also, being glass spaces will remain integrated into the same environment! and all the light will be used!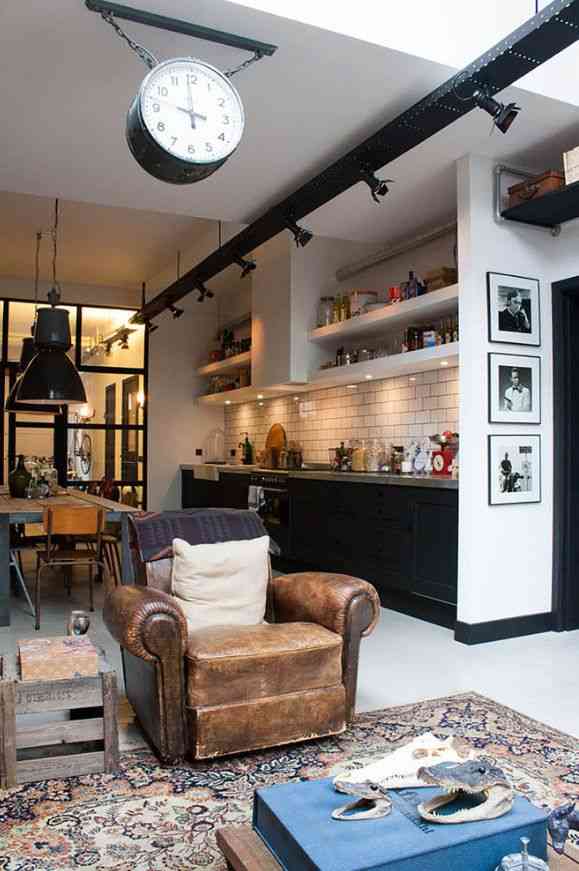 Create different environments in the same space
In a large loft you can make different environments, with areas for relaxation, for study, reading ... Although we talk about large spaces the idea is to create cozy corners where you can enjoy the good of the wide open environment, but also have your hidden corner to concentrate, read, meditate, play sports, etc.
If the ceilings are very high, you can add the bedroom at the top, making this area have some privacy without having to build walls or doors. The truth is that the loft style when used by a family ends up being somewhat uncomfortable and impractical because of the noise, and therefore, although the common areas can still be opened, it is always good that everyone has their space, their room .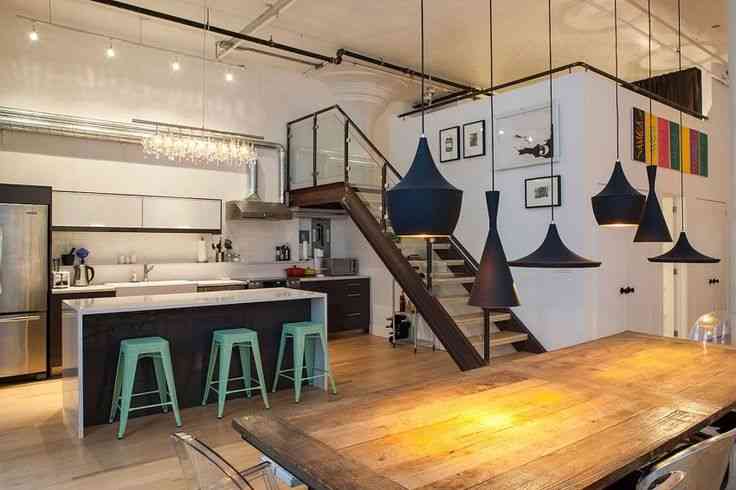 Decoration with high ceilings
We have already given you many tips on decorating with High ceilings but we keep giving you ideas.
We have to be careful with the details of the decorative elements since we do not have to overload the rooms. A perfect option is to add a large picture on the wall, strong and striking colors, which attracts all eyes, as you see in the following image.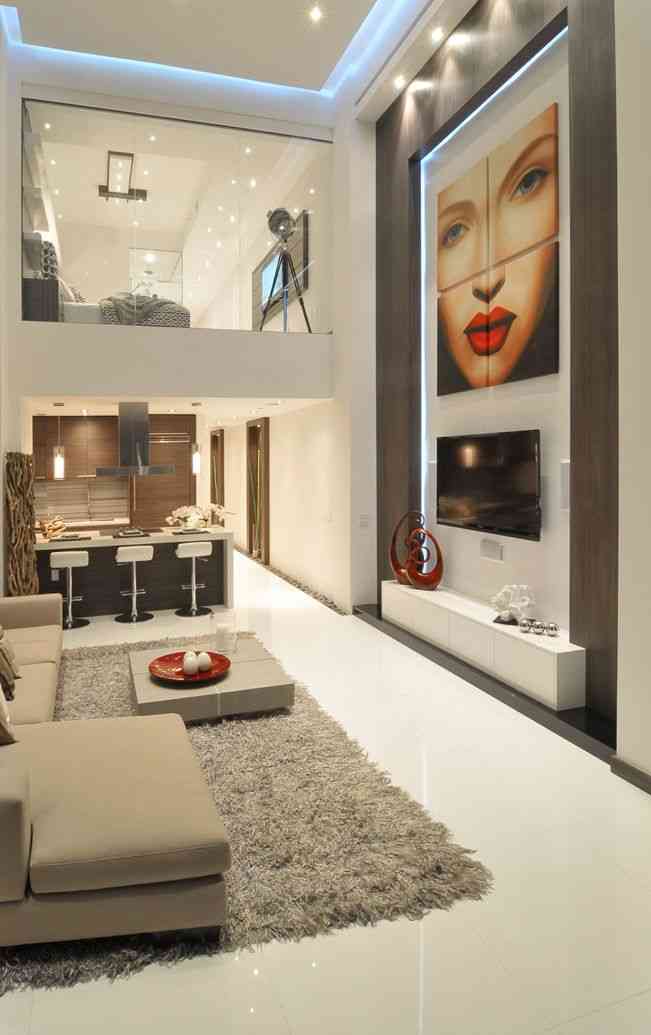 The lighting of a loft
Keep in mind that lighting in a loft is very important, both natural and artificial, so opt for large windows that let in all the light from the outside and give luminosity to spaces. Also many lamps placed in strategic places to create unique and unrepeatable spaces.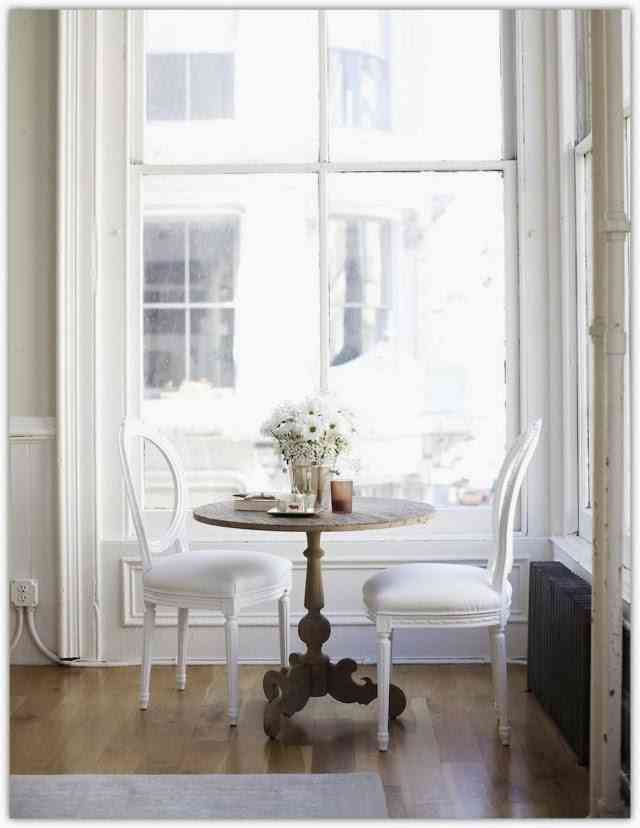 Beware of colors!
When talking about a single space with hardly any separations you will have to be careful with the colors because you will not be able to paint each room in a totally different color without having to combine them all. The important thing is to look for a base color such as white or beige and then a series of tones that combine with each other with which you can create several environments but always in the same style and range.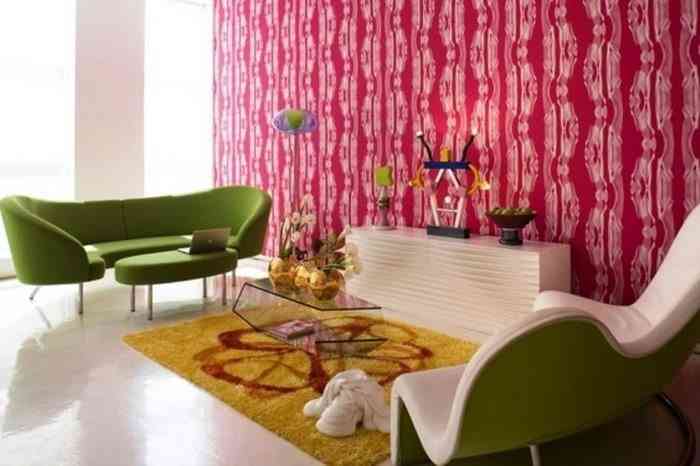 In this video you can see many more examples of loft decoration with a lot of style. Surely you manage to capture the essence and transfer to perfection to your own home. In addition, you have a loft, house or flat, keep in mind that each time it takes more this style, especially in the living room, dining room and kitchen, having them all together in the same open space and combining them to perfection.
What do you think of these tips to decorate a loft of open spaces? If you have a loft, you can tell us your experience with your decoration!