El corridor is, if not the most, one of the great forgotten of the house.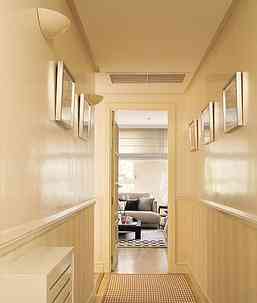 When we face the decoration of the house we think of the living room, bedrooms, kitchen, bathroom, terrace or garden, etc. However, we never remember the corridors. It is really funny that we often forget the corridors, when in reality to move from one room to another in the house, we will inevitably have to go through them.
And precisely because they are an area of ​​usual passage we must at least have some ideas that help us get the most out of the halls.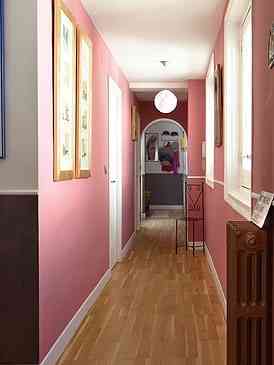 The first thing to keep in mind and the most important thing is to be clear that it is necessary that it should be a comfortable space that favors traffic, therefore no obstacles or bulky furniture, especially if they are near the doors or we can hit them, break them or hurt us.
In addition, overloading the environment with too many objects or large furniture will only serve to create that feeling of overwhelm that we should avoid.
If the hall has a good lighting based on natural light, the task is simpler. However, if it is a corridor with little natural light we must create a correct and adequate lighting to the space.
Always bet on a central light point at least.
The colors They play a very important role when it comes to hallway decoration. Ideally, the light colors and neutrals, so that they help us to take full advantage of natural light and create a visual sense of spaciousness.