Now that parties and celebrations are approaching, with Christmas around the corner, the scenes y domestic meetings. And most of us want to surprise our guests with a truly sensational staging. How to decorate the table becomes an exercise of good taste and imagination where each decorative detail sum. Do you sign up to know what ideas will help you succeed?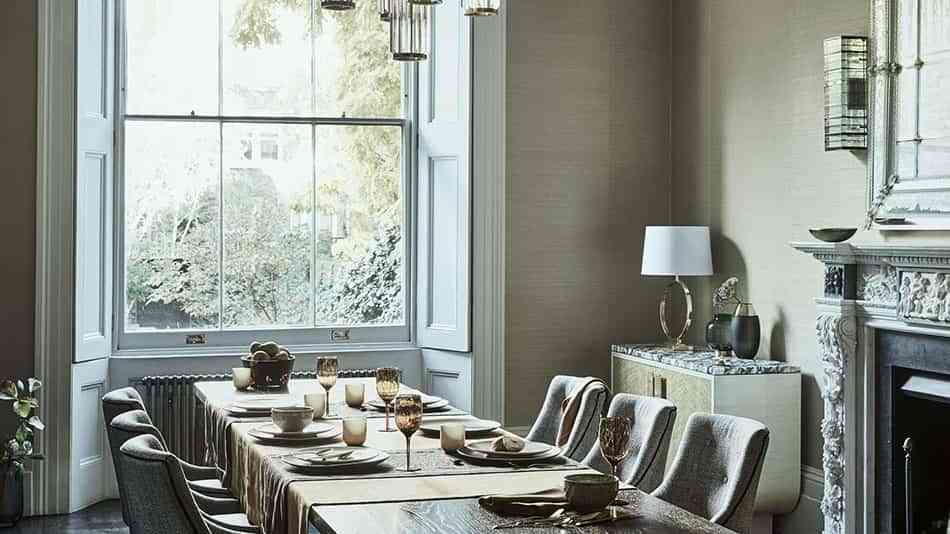 It's not about having to dust off the inherited crockery, which we do not even like because it does not fit with our current style. Or to make an extra expense to buy a table linen or some expensive accessories that we will then store in a drawer. This post is not about that, but about looking original ideas, different. Creative proposals with minimal investment that will make your guests feel special. Today I have proposed to tell you how to decorate the table in an unforgettable way.
How to decorate the table with an unforgettable welcome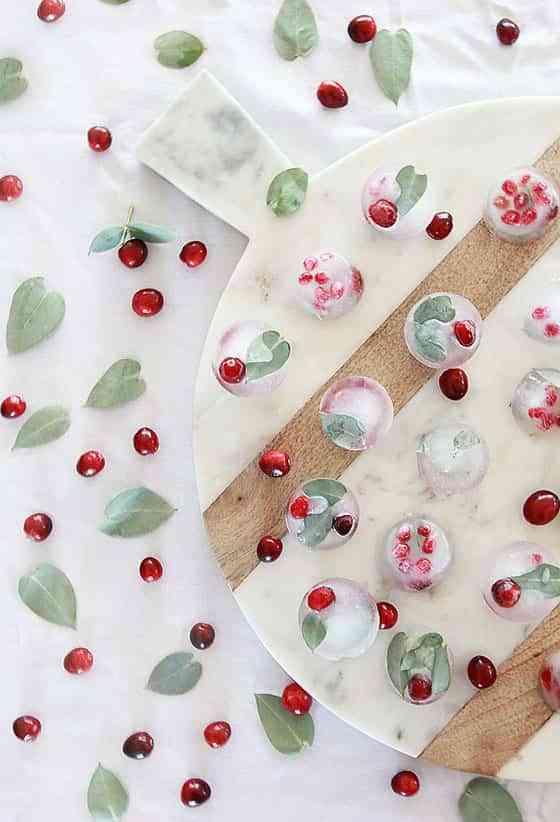 We often spend hours and hours in the kitchen to work on that guest menu. In that wine that heads the lists of the best national wines and, of course, in a dessert at the height of a cooking contest. However, we hardly spend any time thinking how want dresses la table, what lighting create, if we will put a centerpiece or not, etc. You may have experienced this situation more than once, or at least quite similarly. Do not tell me. You do not want it to happen again.
The first maxim when considering how to decorate the table can also involve thinking about the reception de our guests. Prepare one welcome made made to measure It is an idea that will taste very much. And nothing difficult to put into practice. Any corner of the room or the room where the celebration will take place may be the right place to suggest a cocktail, a soda or your favorite beer in taste and temperature.
And more if they are presented with great detail. A zinc cube full of ice and bottles of mixed soda can be all that is needed. A tray prepared with citrus juices, ready to serve in large unpolished glasses. Or one shaker with matching glasses, so chic and glamorous.
Everyone at the table: the most personal details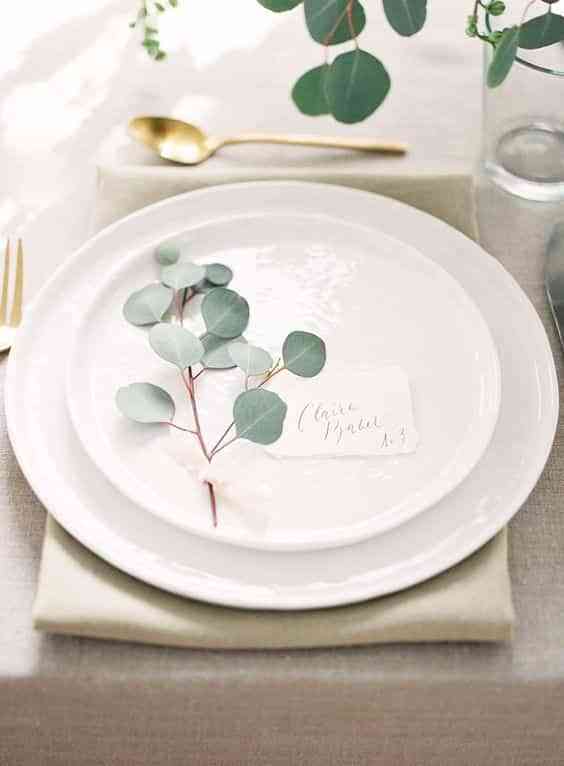 Play to surprise the guests with decorative resources or add-ons that you do not expect to find. It's another way to captivate them. You will be wondering what I mean and how to decorate the table to achieve this goal. I can think of many ways to do it. One of them is to cut some cardboards a nice paper and label the name with a thick line to add your personal touch. How about recreating the characters of the ancient script? Or vice versa, opt for a super modern typography. If the number of guests is high, it can be even practical from a logistical point of view.
but there more ideas to turn that celebration into a special moment. How to place small photographs of the guests with their service. Or put a photo frame as a centerpiece with a group photo where you are all. The presentation of the Napkins It also lends itself to custom decorations or more humorous montages, according to the type of celebration. It is about running away from traditional napkin holders and thinking about the tastes of our guests. I particularly love strings and ribbons of wide fabrics to knot them. And if you also accompany them with a branch or a small flower, the effect is subtle and elegant. Menu details for your table.
Mix and recycle tableware: the funniest option
How to decorate the table in a unique, unique way, also involves risk. Maybe transgress certain decorative rules. The easy thing is to release that glassware or that fantastic cutlery that you have just given away. But why not combine those pieces de tableware that have been left incomplete? A successful combination of the most eclectic materials, styles and colors can be the resource we are looking for get a original table, with your stamp. The neutral background with so much visual contrast can be set by the tablecloth of choice. The rustic style models in sand or stone gray tones are perfect companions.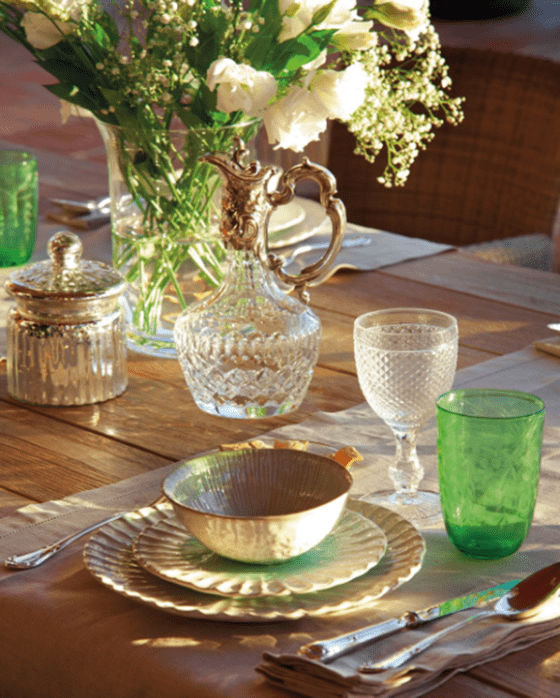 Aromas and surround lights: a safe value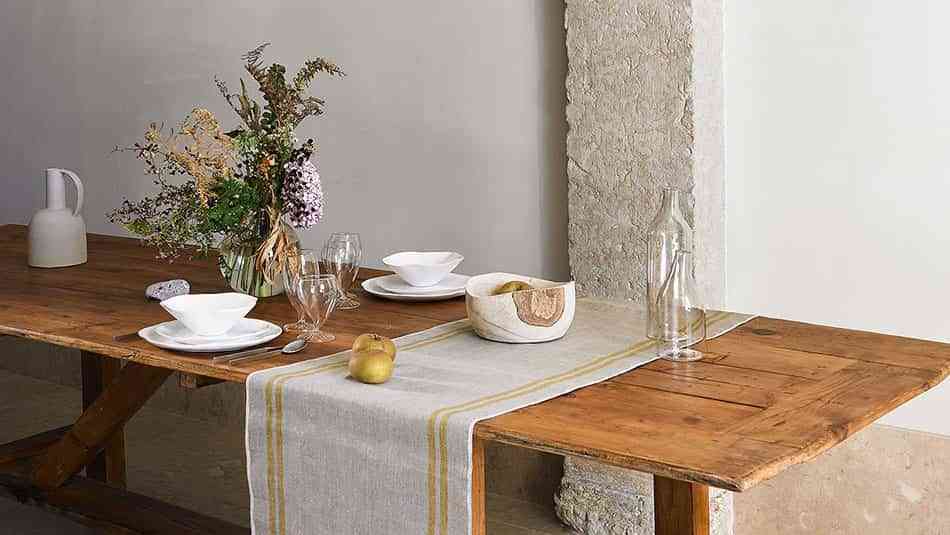 When thinking about how to decorate the table, the truth is that there is essential elements to make celebrations at home unique evenings. For example, Candles You can not miss if that meeting is a very special dinner in which we want to create an environment of intimacy and complicity. Strategically placed are great as luminous points: aligned in the center as a row, or sprinkled between the table services, in glass candle holders.
The same happens with the suggestive aromas and the incomparable beauty of some flowers for center of the table. Always fresh, of course. Betting on the plant elements is a sure value that will awaken the admiration of the guests. But in the right dose to achieve a subtle, somewhat casual presence. The idea is that they do not hoard too much space, nor that their intense aroma can be uncomfortable. The appearance of some flowers freshly cut in a glass bottle of those that many of us love to collect can be more than enough for that singular staging. And the final touch, a vaporous tablecloth to dress the table.
A celebration in picnic plan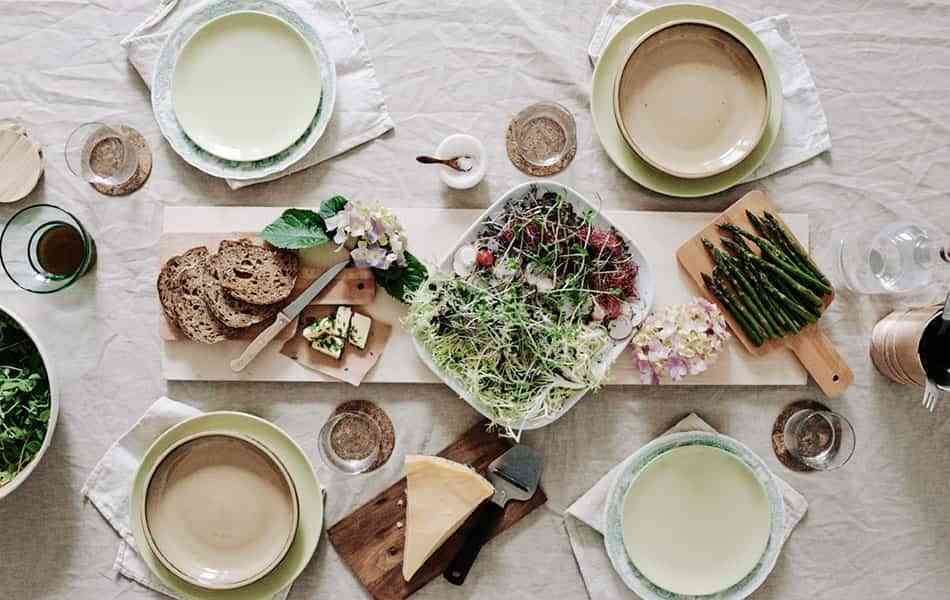 Sometimes the formulas more simple and carefree they are the most valuable to succeed in our endeavor. Especially if we are thinking of a fun and informal celebration. In this case, how to decorate the table can be perfectly inspired by the picnics in the air free. If so, outside tablecloths. Some wooden boards and some very rustic containers, like baskets, will be the indisputable protagonists where to serve the food. Accompanied by individual or large cotton napkins, will be great in this meal one hundred percent casual. Other great allies: very minimal tableware and fruit centers misplaced.
What do you think of my ideas? Now you have no excuse to make your next celebration unforgettable.