Surely you have at home some old furniture that you've already tired of. You have it cornered and, nevertheless, you do not dare to throw it away. You have done well! You can recycle it with a little paint and turn it into a real object of desire. We teach you to renovate furniture with color.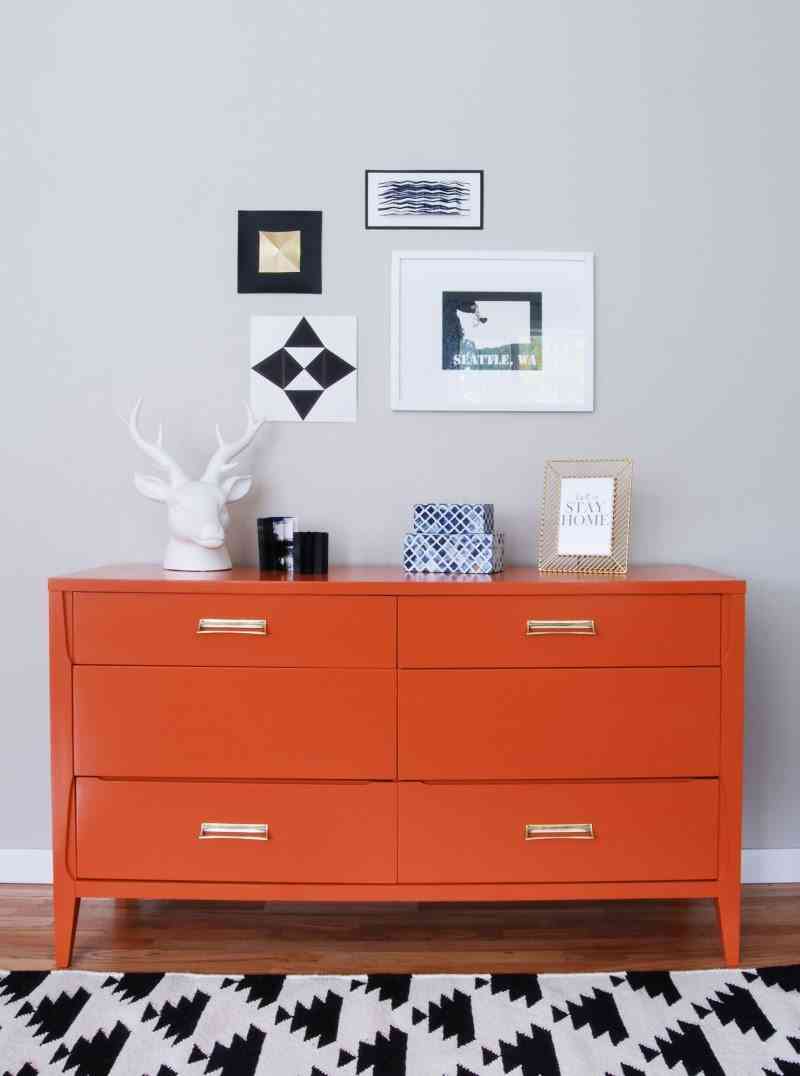 Painting is one of the most practical ways we have for renovate a piece of furniture It is to give a good hand the right color, and that boring and old-fashioned piece becomes a vintage treasure. With a little paint and a brush we are able to achieve true miracles. And, to prove it to you, I'll give you three examples that leave no doubt. Look closely and you will see how these furniture change like night to day with hardly any effort or difficulty.
Yes, the color is fundamental. It is the resource that works the miracle. Choosing one or another color can be the key to success ... or failure. I think that if the furniture you want to paint is a little old fashioned, if it is a simple piece without much charm, then you need a good dose of modernity to update it.
And that's where the color comes in. In these cases Moderation does not work. It is necessary not to be intimidated and to choose that color that we have in mind, however intense it may be. If we begin to doubt, to qualify it, to turn it off a little for fear of sinning from excessive, the result will leave us cold, we will not have managed to return the lost charm to the piece. So do not be afraid and throw yourself! And if the result does not convince you, it can always be fixed.
Magenta table or the magic of furniture with color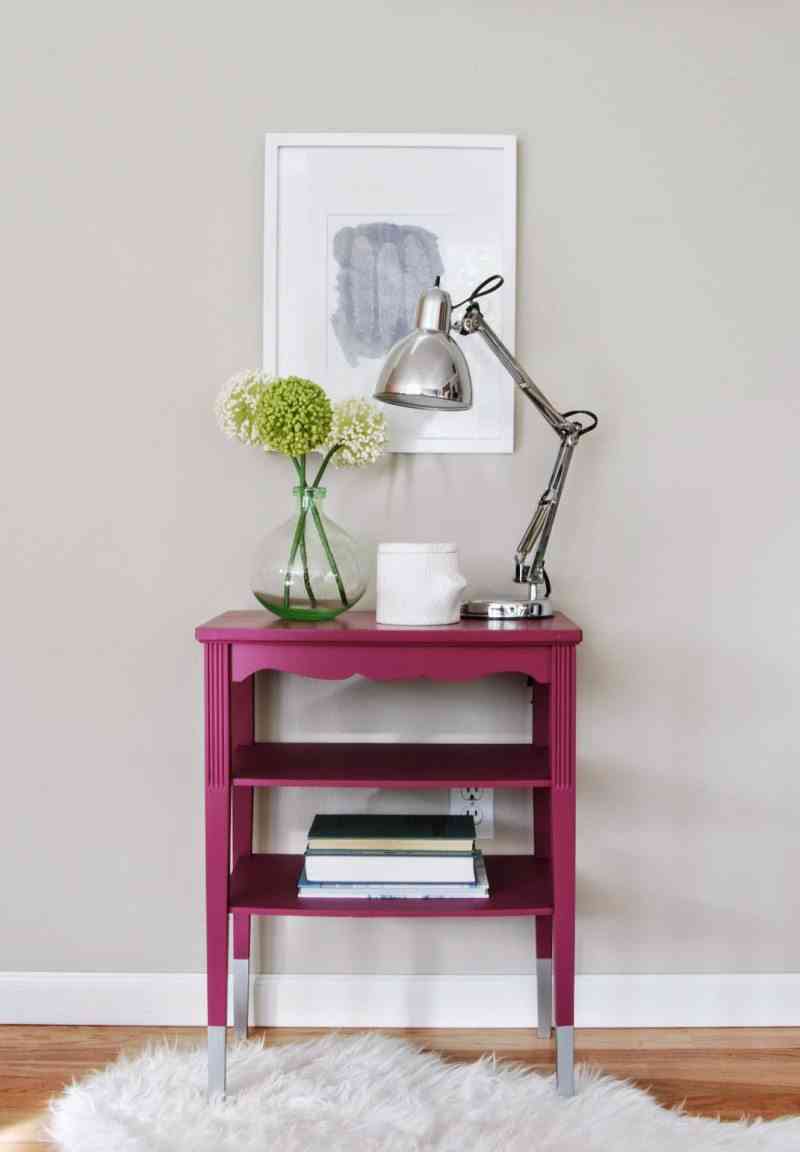 The first example that I would like to show you is this painted side table in a dazzling magenta color. It was an anodyne and unfunny piece of furniture that, thanks to the color of the chosen painting, has become an authentic jewel that we would all like to have at home.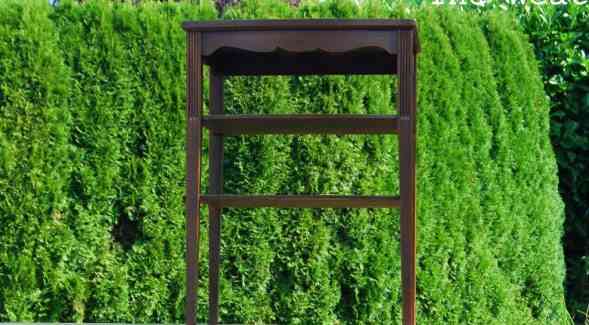 The work can not be easier. To begin with, the piece must be properly prepared by sanding it thoroughly with the help of an electric sander. Then they applied three layers of acrylic paint of magenta color. Do not forget to sand between layer and layer. Once it was dry, the technique of the dip painting in the legs using a paint of silver color.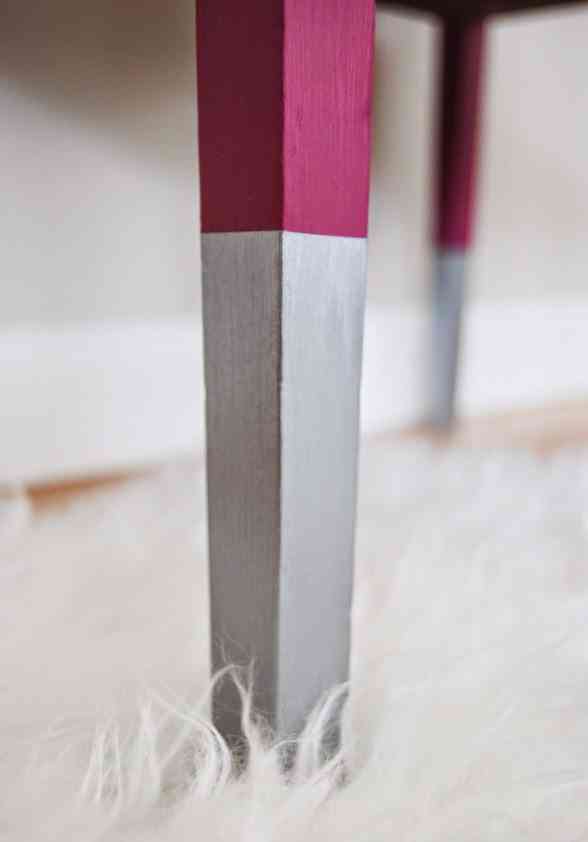 This technique is amazing! It is amazing to see the spectacular result that is achieved with such a simple idea. The dip painting it consists of painting a piece of furniture in such a way that it seems to have been submerged in the painting. First you have to mark the area to be painted with body builder tape and apply a medium gray paint, to achieve a better coverage of the silver paint. To finish, just apply a good layer of colorless wax to the table.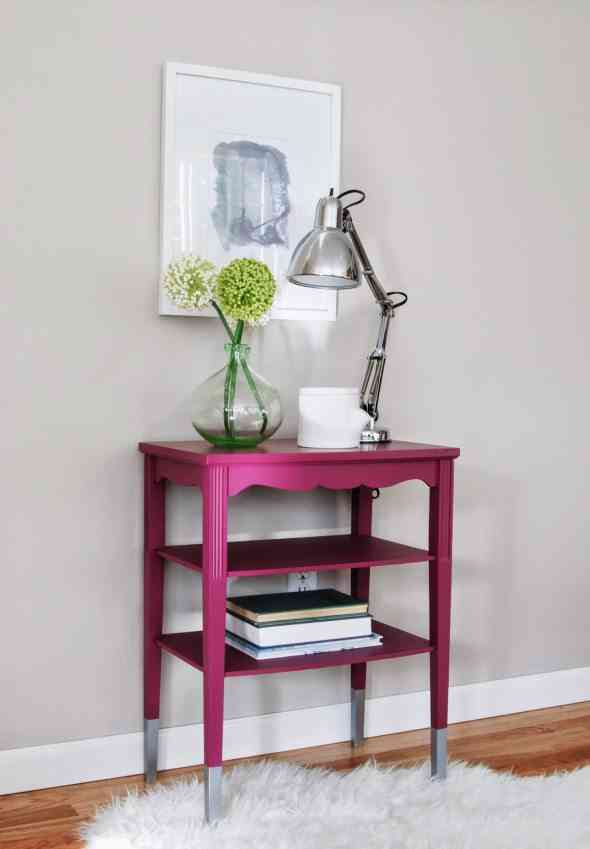 A sideboard in a vibrant orange color
The key when renovating this large dresser of drawers was a bold orange color. Optimistic, daring, capable of filling the space with good vibrations ... Orange can do it all! And so beautiful was this furniture with straight lines that, although it was a special piece by itself, it was still a bit dark and boring. Now shine!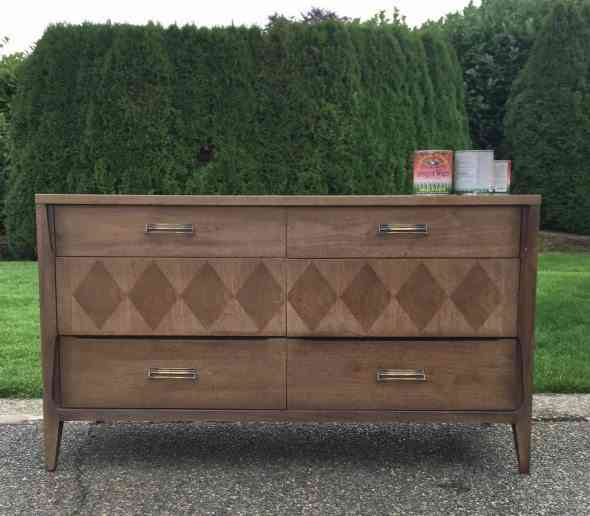 In this case the painting manages to improve a piece of furniture that already had charm. The first thing that was done was to give a gray primer to the sideboard and sand the surface.
Then they applied nothing less than five layers of orange paint, sanding between each of them. It was finished with a coat of matt varnish as a protection. Beautiful, right?
The magic of blue for this comfortable-planter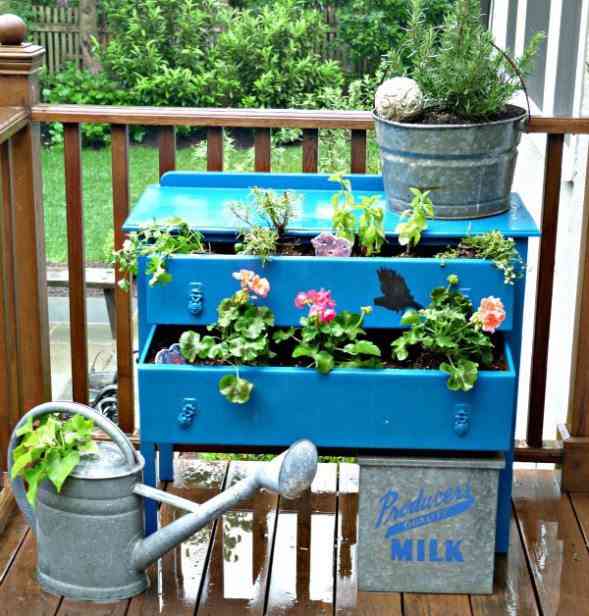 This idea is really great: restore a piece of furniture old that you are going to throw and transform it into an original planter in which to put your plants. And again the color is decisive, as it completely changes the look of the dresser. In this case, an intense blue color was chosen. Here it is necessary that the color is striking, really special, because otherwise the planter would not be so funny.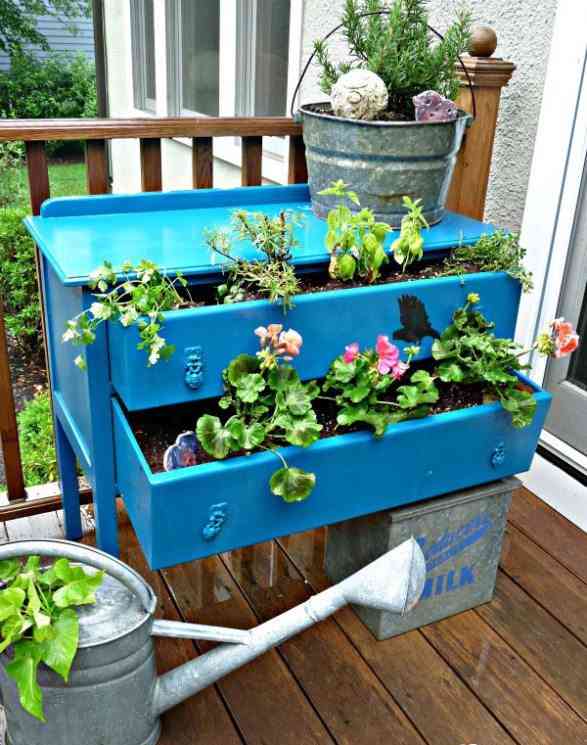 Let's do it! Start by thoroughly cleaning the dresser, smooth it thoroughly and give it two layers of blue paint. Finish with a layer of matt varnish (choose an aerosol varnish, very practical when applying it).
For the chest of drawers to act as a container for plants, you will have to prepare the drawers by wrapping them with garbage bags secured with tape. Before, make holes in the plastic bags and also in the bottom of the drawers so that the plants have a good drainage and the water does not stay there retained.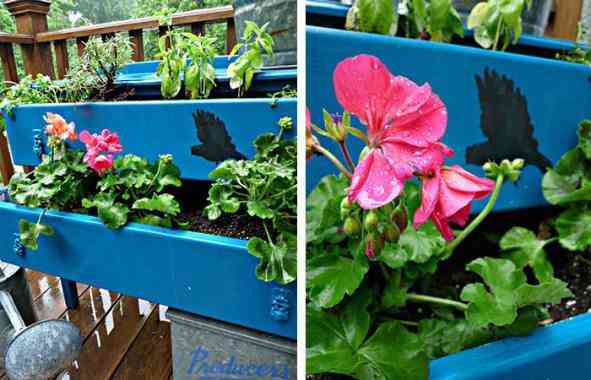 As the idea is that the drawers are open, it is convenient to fix some weight on the back, some bricks or stones, to avoid that the weight of the soil and the plants does not tilt the drawers downwards.
Finally, fill the drawers with dirt, add compost and you can now transplant your plants. It will be perfect on the terrace or in the garden!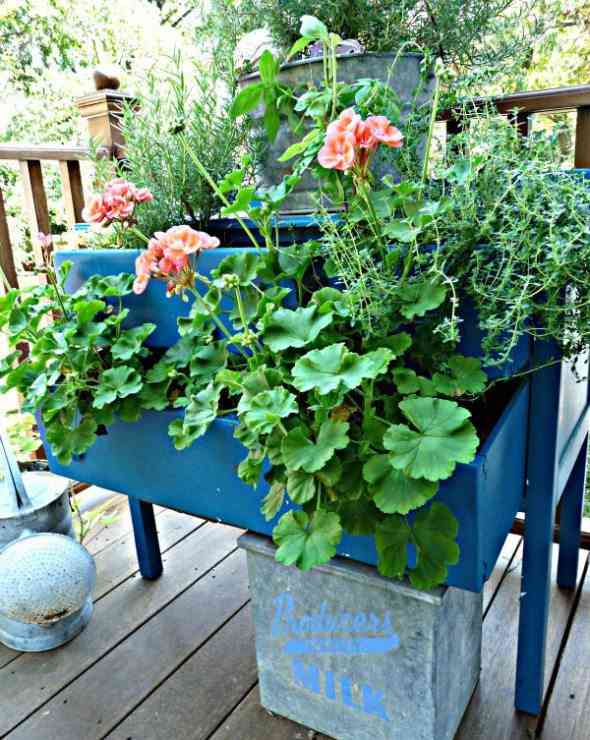 Of the three projects that we have presented to you, to me personally I love the orange furniture. And you? Which of the three projects did you like the most?