Here are some ideas charming and very easy to integrate that can turn around the decor from your house:
If you want to add a personal and very original touch to your decor, I can not think of a better idea than this: Surely there is some text in your favorite book that you love, have some favorite poetry, there is a saying that you have very present ... Choose your favorite phrase, text, paragraph or saying, create an image with it and turn it into a painting.
You can adopt the idea that you see in the image, that is, transfer the text to a canvas and hang it on the wall without a frame or print it on paper and place it in a traditional frame.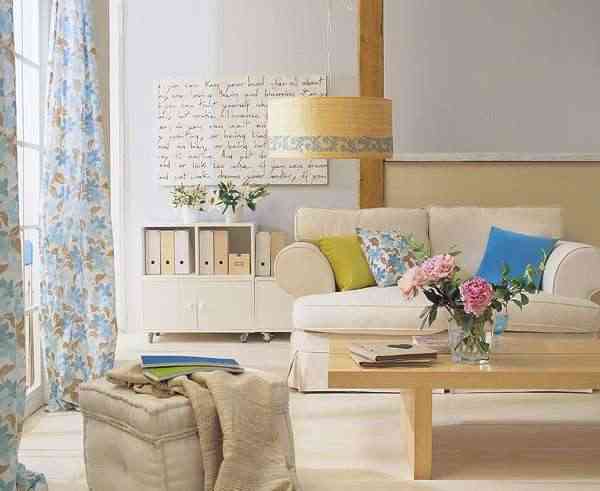 If you need a original headboard but you are not willing to invest a fortune in it, this idea will enchant you: Cut a wood with the measures you want your headboard to have and cover it. It is not necessary to take it to a store or professional, you just have to put the fabric and hold it by the back with some staples. If you wish, between the fabric and the wood you can place fiber or any filling material, this way you will get a quilted effect.
Decorate with empty frames.
Frames are a powerful decorative element in themselves, without the need for any content. By combining different frames of different styles you will be able to create a deeper depth to any corner of the house while achieving a sense of mystery.