Here are some easy ideas, original and very economical that can help you decorate and add a personal "touch" to your decoration.
Un original backup.
Still do not have backup in your bed ?. And the situation is not for waste either ... Do not worry !. Here you have an ideal solution: original, which you can adapt to the style you have chosen for the decoration of the room and that will cost you very little money.
All you need is a curtain rod and a fabric that you like.
Place the bar with its corresponding supports above the bed, at the height that you like. Then all you have to do is hang the fabric you have chosen on the bar. Notice that it hangs uniformly.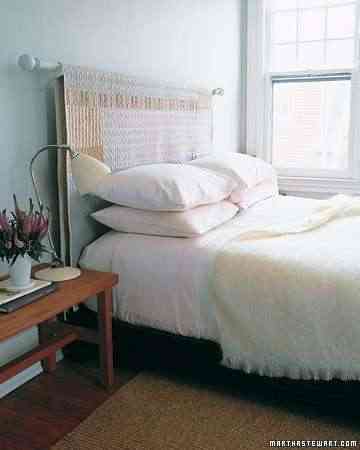 If you have any furnishing that you would prefer to keep hidden the objects that you place or store in it, this is a perfect solution: easy, economical and delicate.
To hide those objects that you store on the shelves you just have to place some curtains that combine with the rest of the decoration. Not only will they help you hide that you do not want to be in view, but they will also be very decorative.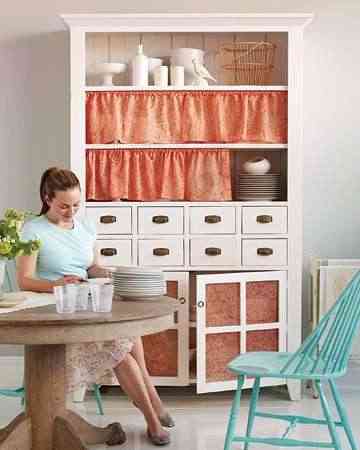 Add color and dynamism to a space that lacks grace with fabrics.
The only thing you have to do is choose different Tables of the same size and frame them in your prints, papers or fabrics preferred.
A simple and economical solution that is very decorative and brings dynamism to any corner in a very original way.