Is it your birthday and you want to celebrate it in a special way? Or maybe one of yours and you would like to surprise him? If the answer to any of these two questions is yes, and you have a place on the outside - of course - where you can organize original birthday parties, dare to celebrate the outdoor event. You will see what success!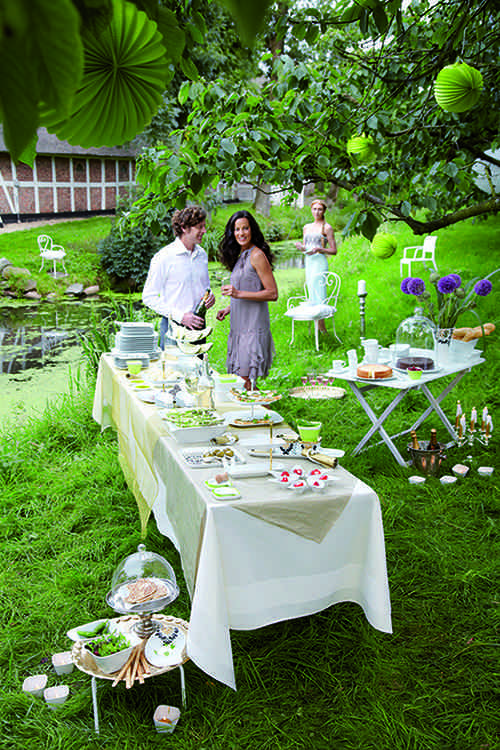 I've always liked them the outdoor celebrations. Be it a birthday party or any other event that needs to be celebrated. That's why it seems to me that, now that the weather is on our side and time allows, we must make the most of the opportunity.
So if it is not long for your birthday, or for one of your kids (or older), decide and organize an original party in the garden. Everyone they will have a great time and the event will be remembered for a long time by friends and family.
How to organize original birthday parties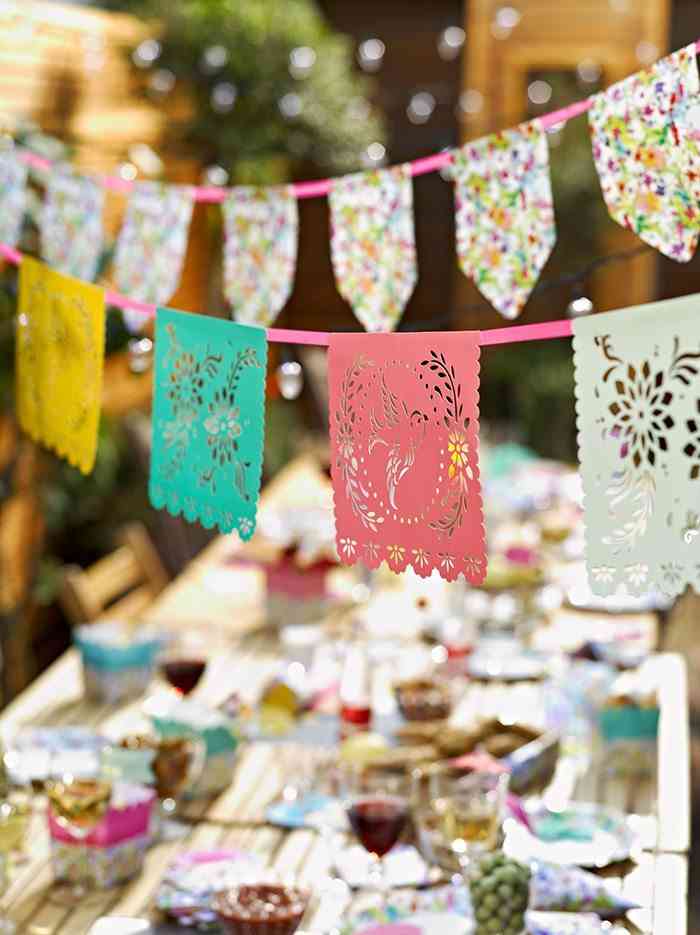 The most important thing in a party, birthday or not, is to achieve that everyone feels comfortable. Therefore, one of the first things you should do is to think about who the party is for, how are those that make up the guest list. It is not the same to organize a Birthday celebration for your child and his little friends to do it for an adult.
Of course, there are things that can not miss so much if the birthday boy meets 6 springs as if they are 45. Namely: the happy garlands, the music, the balloons and the birthday cake. I need to mention some other things that I will tell you later.
Put a fun touch with garlands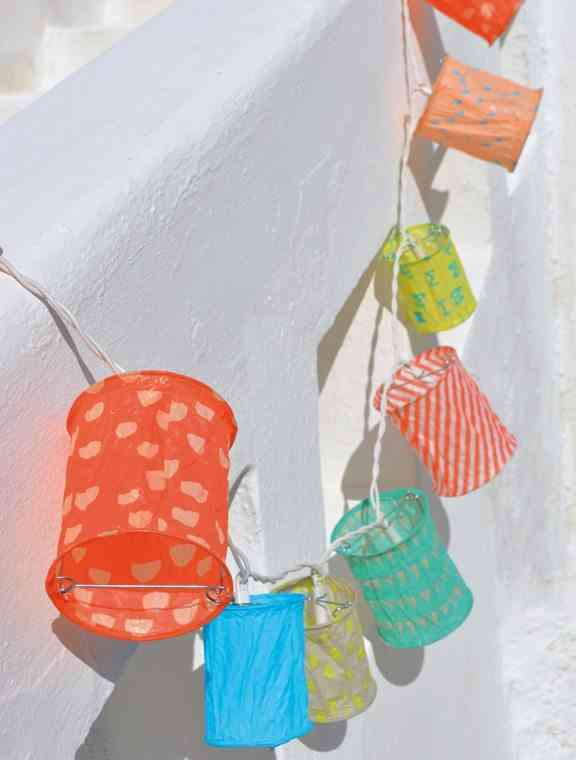 Whether it's a children's party or an adult celebration, on a birthday outside garden decoration It's very important. Although in these cases the plants and flowers put the green note, they can not miss elements that make even more space.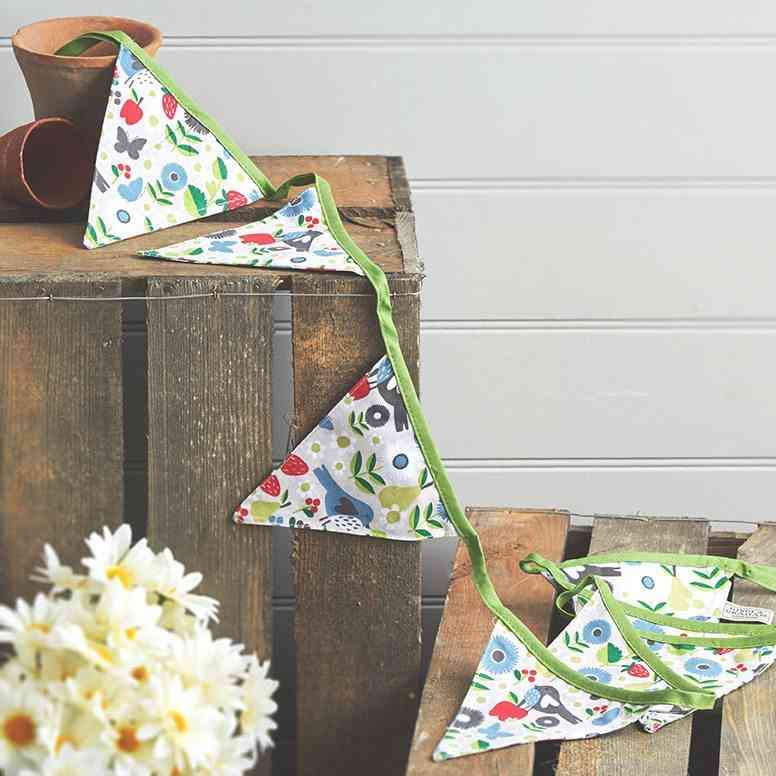 Choose, for example, funny garlands with children's motives and colorful colors if you go to decorate birthday parties for children, and more elegant models if the party is an adult. They can be paper, cloth, etc. You can even make them yourself if you have time and you feel creative.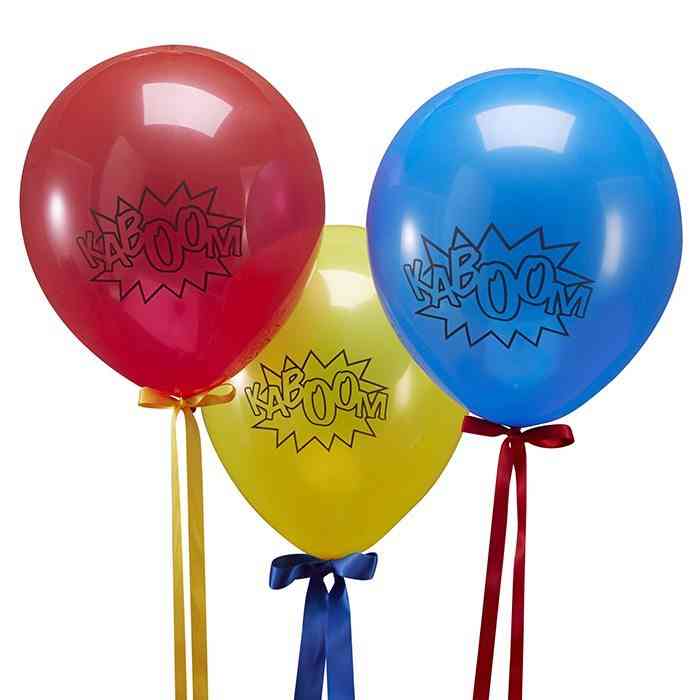 Another element that will give you a lot of play are the balloons. There is nothing simpler and more colorful than filling the garden with colorful balloons. If you want a multicolored result, inflate in various colors. Although you will also get a great effect if you combine only two or three tones and coordinates with the other elements: garlands, paper tablecloths, napkins, etc.
That does not lack detail to the table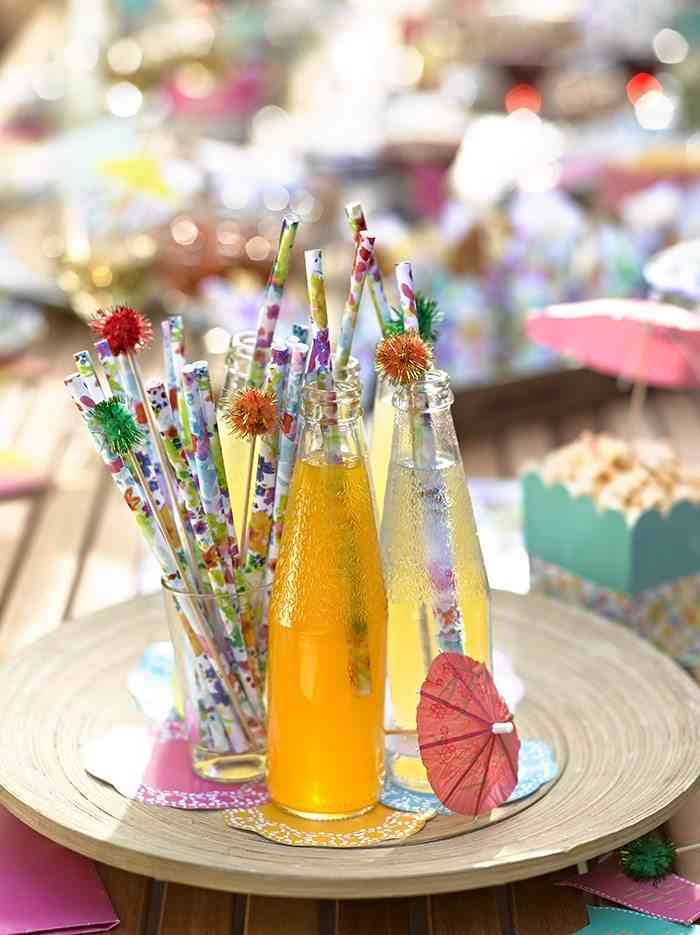 At the time of serving the snack, every detail counts. Because of that, you will also have to take care the decoration of the table. You will find in the market a host of accessories that will make your task much easier.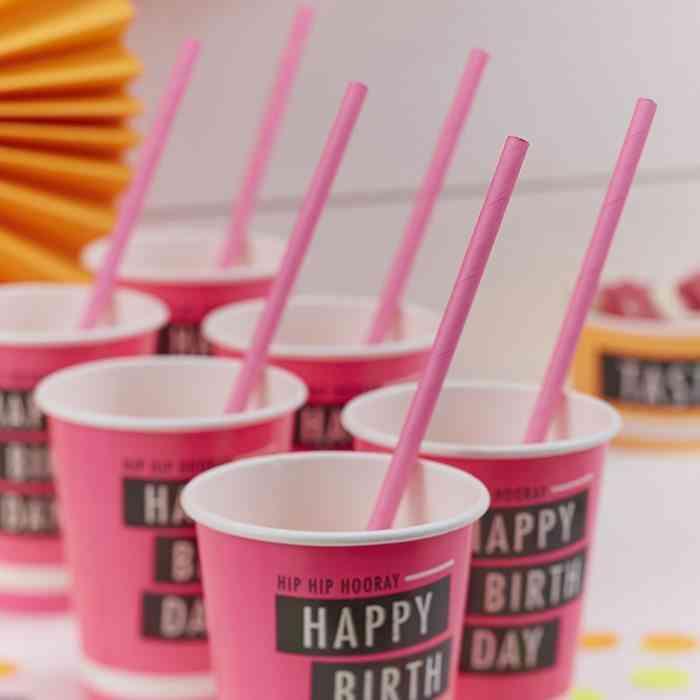 Not only can you coordinate all the elements, from the tablecloths to the glasses and plates, but there are also Disposable tableware which, in addition to being very decorative, will not give you any work. They are used, discarded and ready!
Adult birthdays allow you to decorate the table in another way. Although the party is celebrated in the garden, you can choose to ride an elegant table. Everything depends on the style you want to give the event.
The snack or the menu, to the taste of the guests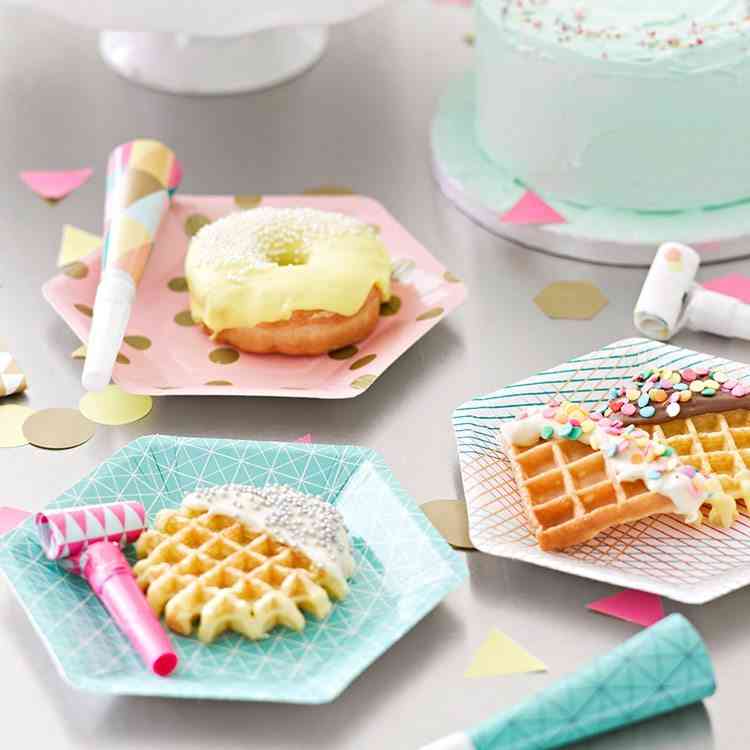 Will the guests at your party not exceed 12 years old, more or less? So You can not miss the sweets. You can put an original note preparing for the kids a jelly trolley. They will be left with their mouths open!
And if yours is the kitchen, go to prepare some delicious cupcakes, perfect for big and small. As for the cake, the possibilities are endless. If you choose it thinking about what the majority may like, you will guess for sure.
In addition, so that nobody gets bored once the time passes, it would not hurt for you to have prepared some games and hobbies for the guests. Children have a lot of fun if you direct them in the game. And although the guests are of legal age, there are also original ideas that you can put into practice.
For example, how about breaking the ice during the initial moments of the party with a photocall? You only need a panel that you can place at the entrance. Decorate it in some funny way, or write in it an original phrase, and as the guests arrive, invite them to take a picture To remember. Here are some ideas from photocalls for a party.
Something that does not fail is to get a printer and go printing the photos of each of the guests for can hang them right there on a panel that you have prepared for it. They can even leave behind a dedication for the birthday boy. Funny, right?
All these ideas will make your birthday parties a lot more fun and original. What other elements would you include?
More ideas to decorate a children's party and get success