Today I'm going to show you some ideas to decorate that I found on the network. They are so simple ideas and at the same time fill the decoration so much, they are so charming ... that I could not resist, I have automatically had the need to come and show them to you.
The ingenuity and creativity of some people in what refers to decoration, to me, does not cease to amaze me. I imagine that after seeing this image, you will be decuaerdo with me.
A simple idea, easy to carry out, economic and also, original and charming.
As you can see in the image, it's as simple as paint some branches on the wall and turn your old tableware into flowers.
Do you have a map at home? No, I have not gone crazy. Look at the game that can give an old map if you turn it into a tablecloth: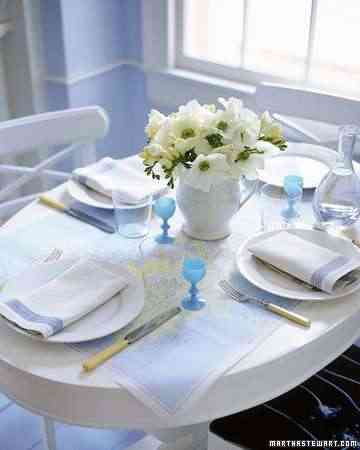 Any map can help you achieve such an original and charming result when presenting your table.
Although, for lovely detail, this: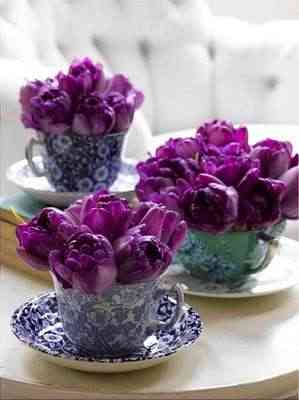 It's as simple as put in your favorite cup beautiful flowers. For this the only thing you have to do is cut the stem enough.
This is an idea that suits you for a multitude of occasions: to give a delicate touch to the decoration of the table, to place on some side table or as a centerpiece, to give a little joy and color to your kitchen, to include along with other details on a tray in the guest room, to decorate a window, to give a 'touch' vintage to a reading corner ...
You, which of these ideas to put into practice?