The antique mirrors are a gem today. I, particularly the one we see in the image, would have painted it in some bright color, in matt, and would have put it in my room. But that is not the case and now we will talk about how to transform a mirror into a panel to hang our things, notes, photographs ... similar to the cork panels that we see so much.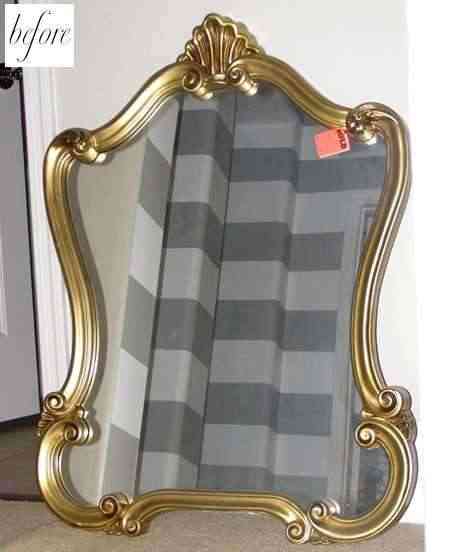 We have not seen the process but we assume that it consists of:
- remove the crystal
- Sanding and painting the frame of the color that we prefer
- Build the back wood with cork, sponge or similar material to be able to puncture the thumbtacks
- Above the sponge, lined with burlap cloth like the one seen in the image or more clearly
- from behind, fix the strip with which we will hold it (we must also take into account the color we have applied to the mirror)
- choose a grip to hang it
We have our panel ready.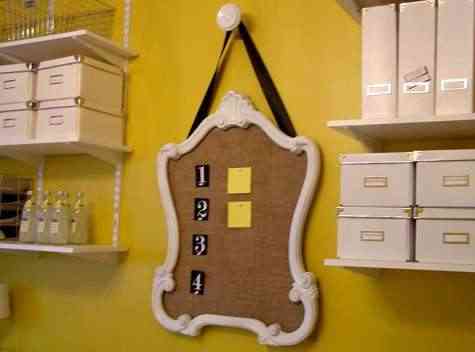 Via: Design Sponge