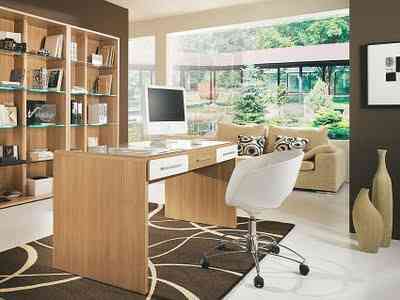 La desk decoration It must be practical, functional and beautiful at the same time, which gives us pleasure at work or just being there.
We all want to have in our house a nice desk at home for school or work tasks, or for pleasure. There are many ways to decorate an office. We can choose a decor more classic or a more relaxed, according to our style and the use we want to give it.
We can use industrial elements, factory chairs, metal cabinets and a laboratory table that contrasts well with upholstered chairs.
If what we want is to create a home office, a large desk and a chair are enough. Then we can decorate it as we like, always looking for the site is practical and we like being there.
Un desk intended for study tasks can combine a classic decoration, with mid-century elements. We can also add a large calendar to follow the day-to-day activities.
The open shelves They keep the desk neat and clean, with storage containers.