Summer days are approaching and, at this time, we share our free time more with family and friends ... Good weather invites us to do so.
If you are willing to organize some dinner at home, a meeting where you can enjoy an afternoon with friends ... Today I bring you some ideas to make your home look perfect on these occasions.
If you want to have a detail with your guests, this idea is very easy to implement.
It's about creating originals cones with stamped cards. Inside the cones you can put some delicious chocolates or some sweets. A charming detail that will make your guests feel special.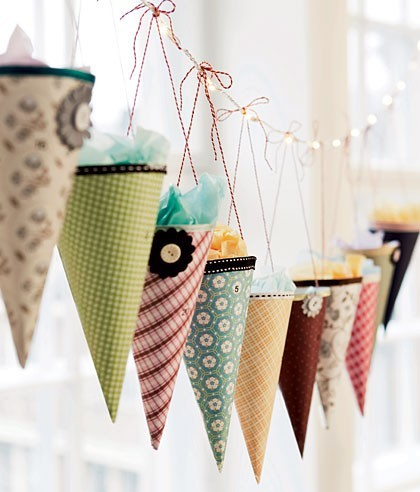 This idea, as well as decorative, is very practical. If you plan to serve some drinks and snacks buffet-style, so that the drinks stay cold places ice in a bowl and inside it drinks already served.
The drinks will be ready at all times and you will not have to worry about serving them.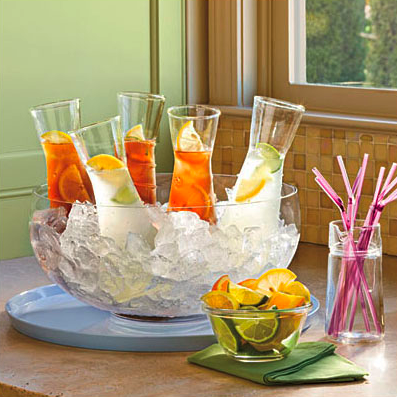 If you're looking to add elegance and style to the table, flowers and candles will be your best allies.
Choose the flowers depending on the decoration of your party. Then, look for transparent containers, cut the stem of the flowers very small, put some water in the container and enter the flowers in the containers (as you see in the image below). To also achieve a more intimate atmosphere, put on the table some candles that combine with the flowers. The result is spectacular.