Keep the house in order, we have already said many times, is often very difficult. That is why all ideas are always good and, that is why today I am going to show you some more ideas that will help you order the house.
If you are the one who keeps everything and then recycle and reuse it, you probably have at home a collection of gift papers and bags. Here you have an original and very comfortable idea to store all those papers and bags without taking up too much space: place them in hangers
This idea is also very useful when it comes to making the most of space while maintaining order. It is about putting on the doors of kitchen furniture some bars that will serve to place vertically the lids of the pots.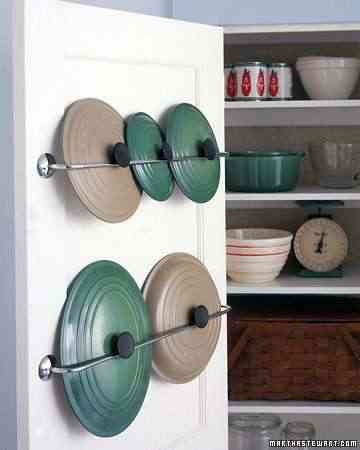 If you usually have the Drawers messy, this idea can help you solve it.
Insert compartments in the drawers that help you distribute what you have inside it. On the sides, place some lace with thumbtacks to hold with it and keep ordered boats, perfumes, creams, etc.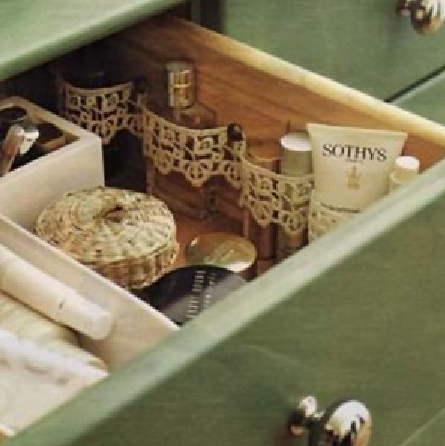 If you want to have towels always neat in the bathroom, instead of hanging or folding them in the traditional way you can roll them up and display them in a pretty basket. In this way, in addition to having them in order, you will be able to turn them into an important part of the decoration, creating an original and charming detail.