The small details are always important in any decoration. Below you can see some simple ideas that have small details as protagonists and that will help you create a charming decoration.
Combining different types of lights in the same room helps create an atmosphere with personality.
By placing a spotlight in a certain area it is possible to highlight a desired area ... For this, the hanging lights they are ideal: to add an extra point of illumination on a table, to illuminate a small reading area, to highlight a zone or object, etc.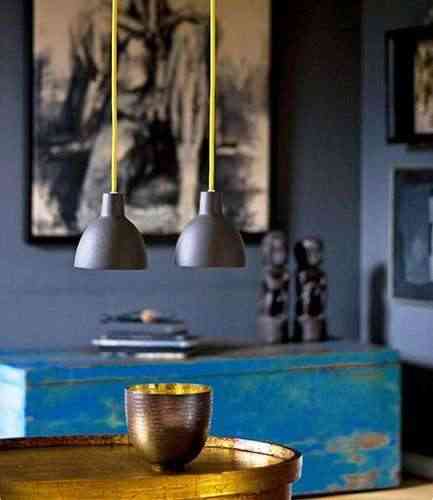 The baskets they always constitute a charming element that is also very functional. If you put a flirtatious basket in your entrance or hallway, you will not only be adding to the decoration a decorative detail that is very up-to-date, but it will also be very practical to maintain order at the entrance. You can use the basket to place the shoes on it and prevent them from being disordered at the entrance.
The earrings are a somewhat complicated complement to order; On the one hand it is very small elements and on the other, if we put them in a box all together they end up getting tangled up. If you want to have your earrings always in view, ordered without taking up too much space, here is a very original and functional idea:
Is put on a wooden hanger hooks on its bottom. In this way you will be able to hang all your earrings from the hooks and have them always at hand. In addition, only the space that occupies a hanger will accost you.