On many occasions we repair pieces of Furniture and its performance focused on the trends used, in this case we will focus on the need to store an incredible number of objects that, due to consequences and deviations of everyday life, are often the ones that fall at the expense of our decoration when we find it impossible to place them in a comfortable way and practice.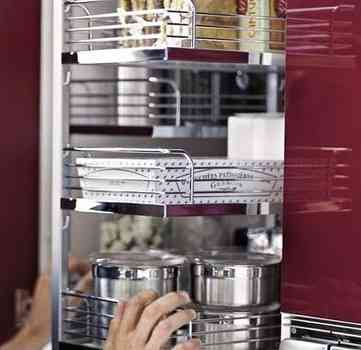 That is why in this case we will develop some tips or functional ideas that allow store a large number of elements of the most varied, from clothes to tools or toys, all taking care of the integrity of the same and the impact on our decoration.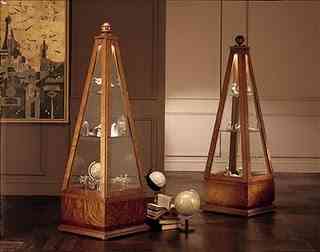 Maja ganszyniec he has thought about the modern needs to store and for that reason he gives us his creation, something extravagant but applicable in youth spaces without drastic changes in the aesthetic concept, it is a wallpaper with pockets, conformed in materials of high resistance and with a large number of models and colors, something ideal to have everything you need in our hall.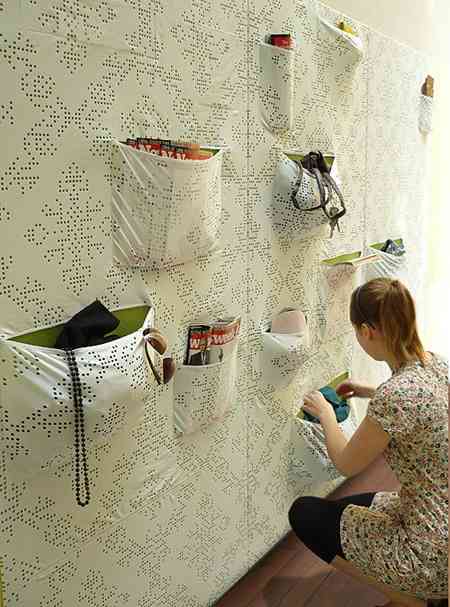 On the other hand a practical advice is to create simple furniture, that allows to store, without large investments, a puff created from an upholstered and padded wooden box in its upper part, it becomes a remarkable box to make our living room a hidden place of storage
La Garage in terms of storage it is not always the most pleasant place, although there is modular furniture for it, this is expensive, and an intelligent way to store is to have cross rails that allow hanging all the necessary elementsFrom garden tools to our bicycle, in more practical terms we also find Magnetic pieces which are useful both for our kitchen and for our garage.
ofo is a piece of furniture designed to store, created by Solovyopv Desing, it is made of plastic polymers and has all its interior space available and in sight, turning a comfortable armchair into a living room shelf.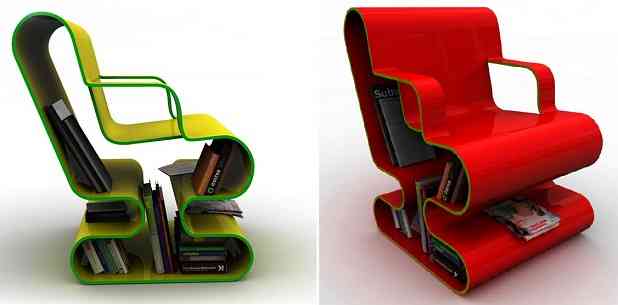 And if we think about the toys of our children may find in this cause the biggest problem, since the number of objects It increases month by month, with gifts from our family and friends, it is for what Bubbles of Nua It seems a great solution, this furniture is completely ornamental imitates giant stones with the ability to store toys and is a brilliant creation of Marie Macon and Ann-Laure Lesquoy, to highlight your materials, bamboo and lacquer, light and sustainable ideals for modern life.