Decorating with wicker baskets has always seemed a very rustic way of decorating, since I have reason to use the wicker reminds me of the country houses and I love it. Does it happen to you too? In addition the good thing that the wicker baskets have is that they can fit perfectly in any decorative style if you know how to integrate them well into your decoration.
In addition the decorative baskets will also help you to have all your rooms well ordered because they can serve you to keep inside those objects that you have in between but you need to have on hand. So you can alleviate the mess of your stays and also add a great charm to your home Do you start to decant to decorate with wicker baskets? Here are some ideas!
In the hall
A wicker basket can always go well in the hall and depending on the size you choose you can have one function or another. For example, if you choose it with a large enough size, you can leave it next to the dead one and use it as an umbrella stand. On the other hand, if the size is smaller, you can place it where you think it is convenient, for example, in the entrance cabinet or in some bookshelf and use it to store the mail, keys and anything you need to release quickly when you get home.
In the lounge
If you have children at home a wicker basket can go great for store toys of the children of the house and so that they are not scattered anywhere. You can also use it as a magazine, to store remote controls and for all uses that you consider appropriate taking into account your lifestyle and your daily needs.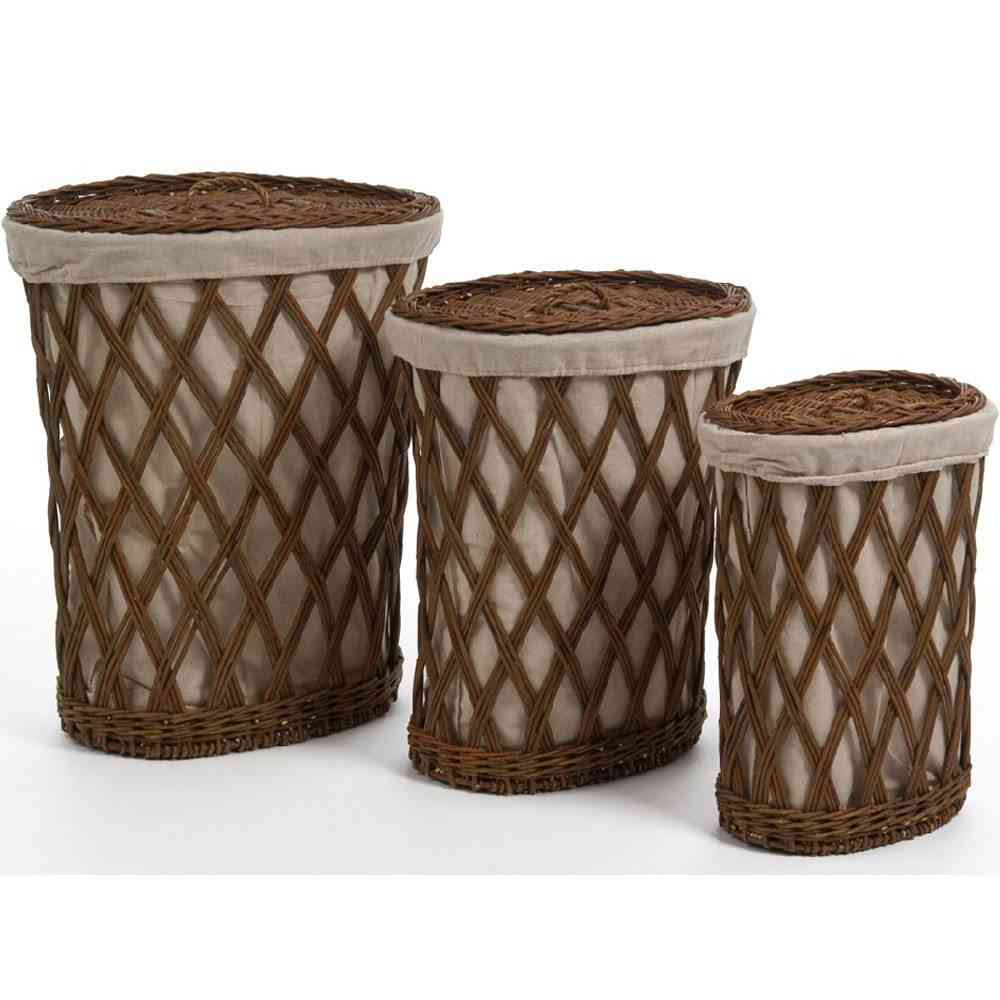 In the bedroom
In the bedroom (both yours and the children's) the wicker baskets can be an excellent option since inside you can store blankets for cold nights, toys (if it's in the nursery), accessories clothes to have them always at hand ... etc.
In the bathroom
In the bathroom you can also make wicker baskets a great function, which one? Save towels or as a basket laundry.