Today we propose different ideas to organize the bathroom, the most difficult place to make attractive home but with great potential to take advantage of an original and creative decoration. Point!
Defenitivamente the bathroom is one of the most difficult places of decorate in a home. Luckily, many designers have made it easy for us to focus on the packaging design of the products and today we can see real works of art in the bathrooms. Today we bring you some ideas on how to organize all our products in the bathroom, and the perfect distribution.
The truth is that it does not matter if you have a huge or tiny bathroom because the only thing we are going to focus on is the space organization. Maybe you did not take it into account, but you use more products than others and you have them all in the same place. Today we tell you how to solve those small details to make the bathroom a comfortable place, without having to spend too much time, especially on Monday when you arrive late for work. The only one that you will need is a couple of hours to organize a bathroom. Follow these tips and you will notice the difference when your bathroom is organized!
What do you have?
Before beginning the task of organizing the bathroom let's examine what we have in the bathroom and how are we going to organize it? Shelves, products, drawers and shelves will determine the place of each thing. The most important thing is that you throw away what you do not need.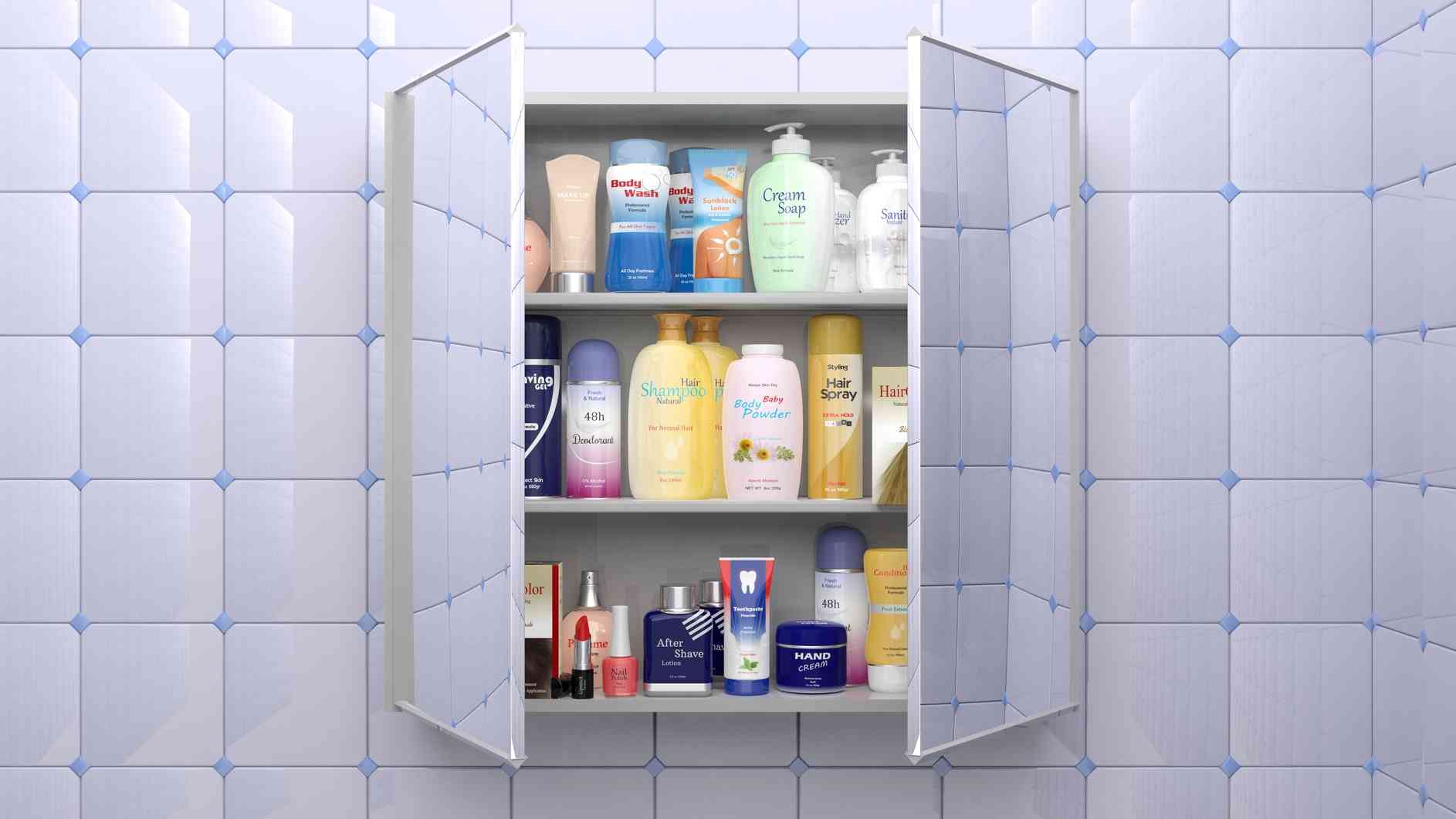 Get rid of what you do not need
Check frequently what you have and do not have in the bathroom. Products that we do not use, that are finished but we do not throw without knowing why. They only take up space. If there are candles for example, you will have to decide if they are necessary or are just there to be. With the same thing happens with towels, sometimes we have so many that we do not know which one to choose. Organization please!
Shelves to organize
Using shelves and hangers will help us have more free space. We can store bathroom products there and it can be really decorated and organized. It's more, we can increase the storage if we want, since everything will be well organized on the shelves. We can include bath towels, bath products and even some original decoration for the bathroom like candles or a decorative object like an anchor ... now you have room!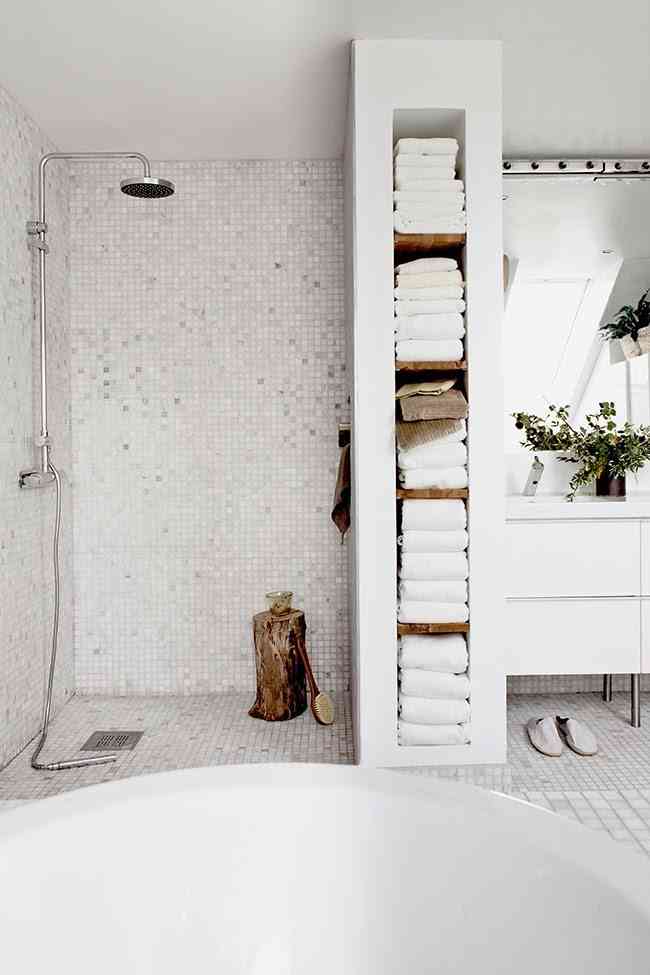 Guide yourself by colors
It is a very functional idea that I put into practice a few years ago and the truth is that it is very effective. If you are a lot of members in the family and you use the same bathroom, the most convenient thing is that we talk in color code. Use a towel of each color for each member of the family. In this way we will avoid discussions and lack of organization.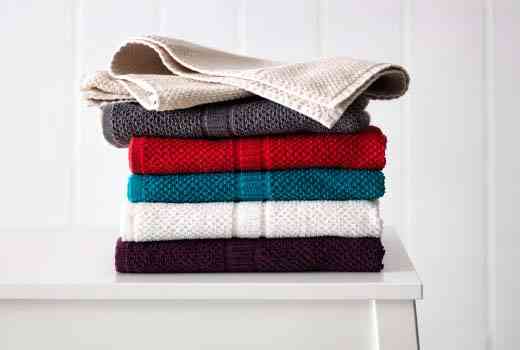 Use baskets
The baskets are a very decorative way of power hide our small products, especially those we do not know where to put. In addition, there are many designs, from XXL sizes to small to store everything we want. It is one of the tools to decorate and organize the bathroom that I like because they are very practical and also do not take up any space and gives a sense of organization.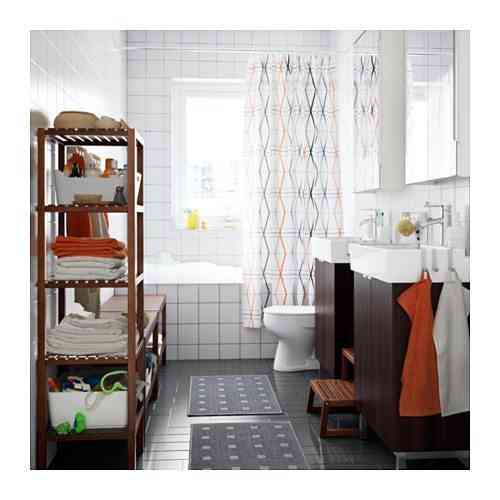 Organize the shower
We will keep everything we use inside the shower in baskets or hangers, mini-shelves and other objects. The objective is get rid of the objects that we do not need. We help you with baskets for sponges, shampoo, conditioner ... If you are many at home and you only have a bath, imagine what things you can have for the shower: for him, for her, for the children ... It would be a monumental disaster if not we organized it Therefore, bet on these types of objects that will make your daily life a little easier.
Organizing the bathroom will only take a couple of hours. Write a date on the calendar and get to work. It is a very easy way to have everything organized and without complications. Many times we hide products that we do not want to throw away and stay there for a lifetime.
With these tips you will learn not only to organize the bathroom but to do it constantly, they will serve you to do it frequently and without too much effort. The main idea is to organize the bathroom according to its size and distribution, We should not pretend to make a small bathroom a big bathroom, that's impossible! The only thing we can do is have the opportunity to have everything better organized than ever. Take this opportunity and make the most of your bathrooms. What is your idea?