We are in the middle of the year and over with summer at the doors of the corner. There is still time to spare to innovate your home decoration with those tendencies in which you have not stopped thinking. You just have not found the opportunity to strain them in the rooms. Well, the time has come for welcome them and big time
Roofs that leave with their mouths open, gold as a star color in elements and finishes, prints that make us crazy ... and the resurface of materials that we never imagined. They are top ideas that will help you to innovate your decoration and in what way.
Innovate your decoration: the explosion of flower power
In interior design and decoration trends that arrive they are an unbeatable thermometer to know with all certainty lo what is in and what is out. So, when you decide to innovate your décor in the rooms, give them that refreshing turn you'll go over insurance if you choose so it's sweeping in 2019. But beware, it is not a matter of turning the home into a stylish and chic catwalk and that nevertheless has very little to do with you.
Innovate your domestic decoration, yes, but without losing our footprint. For example, if we love the naturist air that continues to cause fury among decorators and interior designers, nothing like let's get caught by the flower power. That is, deploying floral prints throughout the house without fear of making mistakes. In version wallpapers or as textiles, they were born to create delicate and evocative atmospheres that fit in any space. You can also play with different sizes, although the ones that really send today are the large flowers, silhouetted. And he does not go anymore, hand-painted silk papers that look like authentic canvases once placed. Innovating your decoration with them is simple and the change spectacular.
The golden age of gold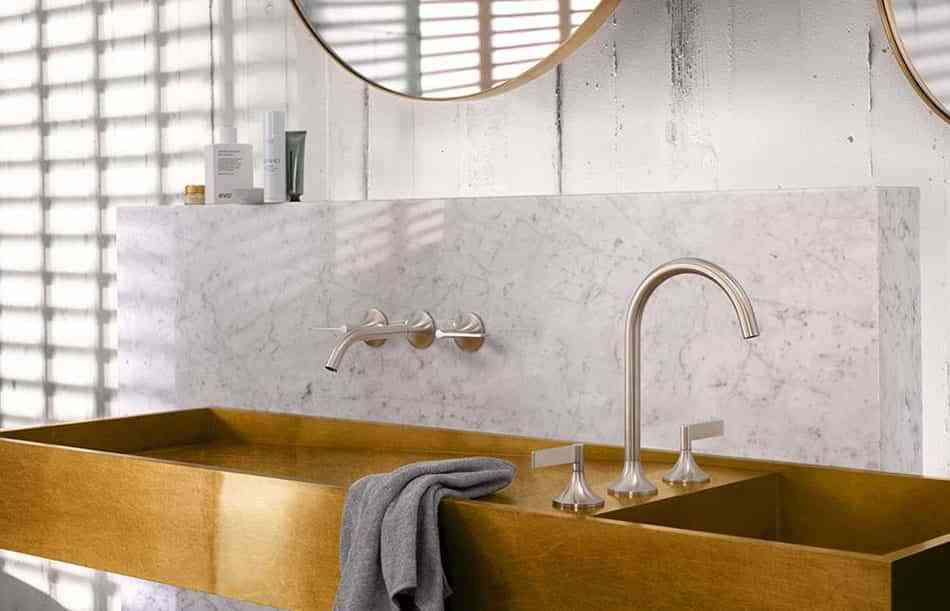 When one of our favorite colors it stands on the king of the chromatic palette of the year, we are lucky. And of course it's time to innovate your decoration in the main interiors, allowing us the luxury of see him in all possible versions: about pieces, in coatings and finishes, etc. If there is a tendency that this year continues to increase points is the introduction of gold color in domestic spaces.
Of course he is living its golden moment, and the good news is that it's possible to include it in many environments of the house without losing a bit of their style. Nor to associate it with furniture or classic and variegated elements. Is surprising the elegance that leaves, with a taste of past times and yet one hundred percent current.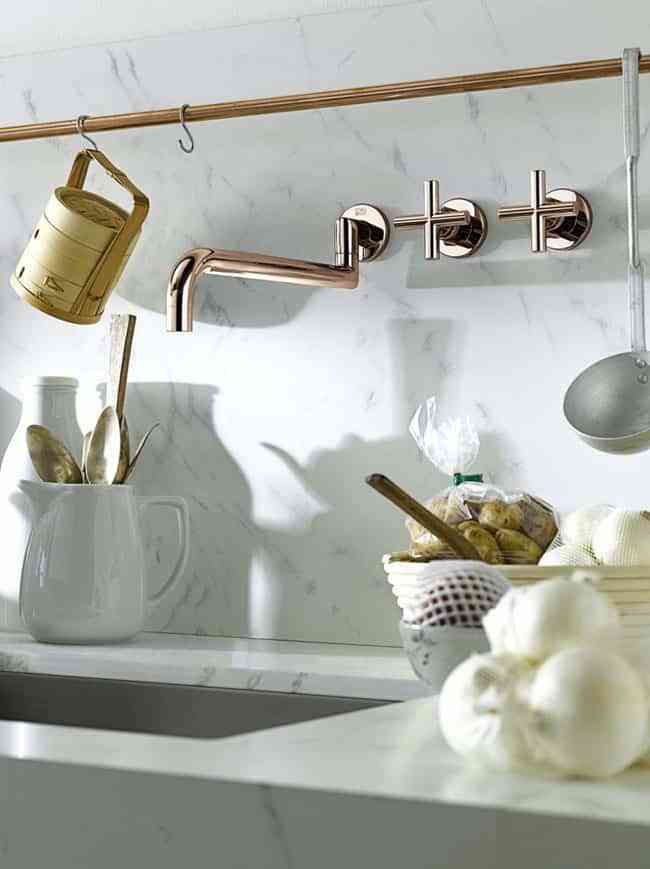 Eg in bathrooms and kitchens, we can bet golden faucets in matt, or reserve its appearance for retro air stacks that look this finish. But There are more items and accessories in which this color has sneaked in full triumphing. From shooters and lamps, in framed mirrors in gold with patinas of today, easy to integrate in contemporary decorations. The furniture of intense colors, vintage-inspired ceramics and natural fibers can be splendid allies. Innovate your decoration with this color te give away spaces with touches of glamor.
Look to the heights
The roofs of house are always the unfinished business, we usually think that they do not have much to contribute, that their role is functional, period. Fortunately for a few years the world of interior design has turned to show how wrong we are. So that there are no excuses to innovate your decoration and that of any building without dedicating the attention they deserve. From old homes with high ceilings, a studies o the house of a millennial.
Nothing to forget about him as a decorative surface. In return, we will have insured environments endowed with an unpayable personality. If we do not want to throw ourselves into too bold formulas, intermediate solutions. One way to start experiencing this transformation is painting of intense colors the most visible and spacious ceilings, and, if possible, the ones that receive the most light.
Also the idea of use the same wall cladding On the ceiling is an original solution to innovate your decoration with a nice look. And of course end forever the monotony of his previous image, bland and impersonal. Maybe a wallpaper with cheerful plant motifs or a design of pictures with stamp british. If you like these prints, turn them into your allies. They are totally current.
The madness of terrazzo
It may seem exaggerated, but the terrazzo has captivated to decorators and designers. Without shyness none has become a versatile proposal, full of strength and aesthetic possibilities. The key is that it has arrived to stay with a totally modernized image that does not disappoint, but quite the opposite.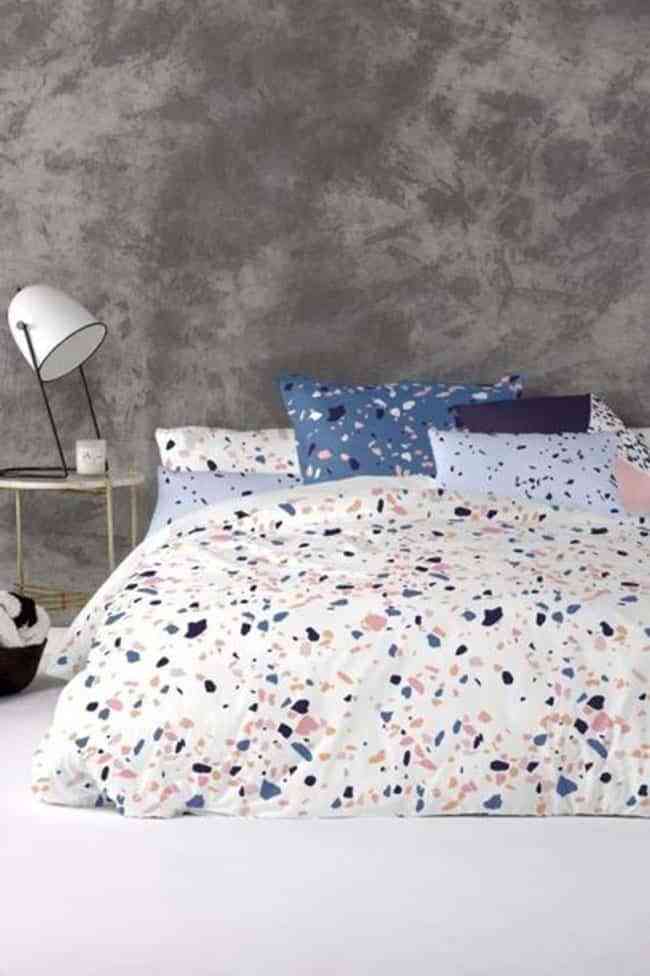 Another trend by which to sign to innovate your decoration because this material has returned full of creativity. In your kitchen, you can think of it as a cheerful and functional covering with which to cover floors and walls offering an unusual chromatism. Like a skin made of multicolored stones. But also the textiles are inspired by him and dress the beds with collections that have a lot of humor.
Can not you stop thinking about them?