There is nothing left for those days of rest in Holy Week. The idea of make plans to escape to the sea, or the shelter of the mountains, and living moments of relaxation gives us life. It is a fantastic opportunity to decorate the house on the beach. Enjoy it more with ours and dress her with the first winks of summer. A few ideas are enough. Do you follow me?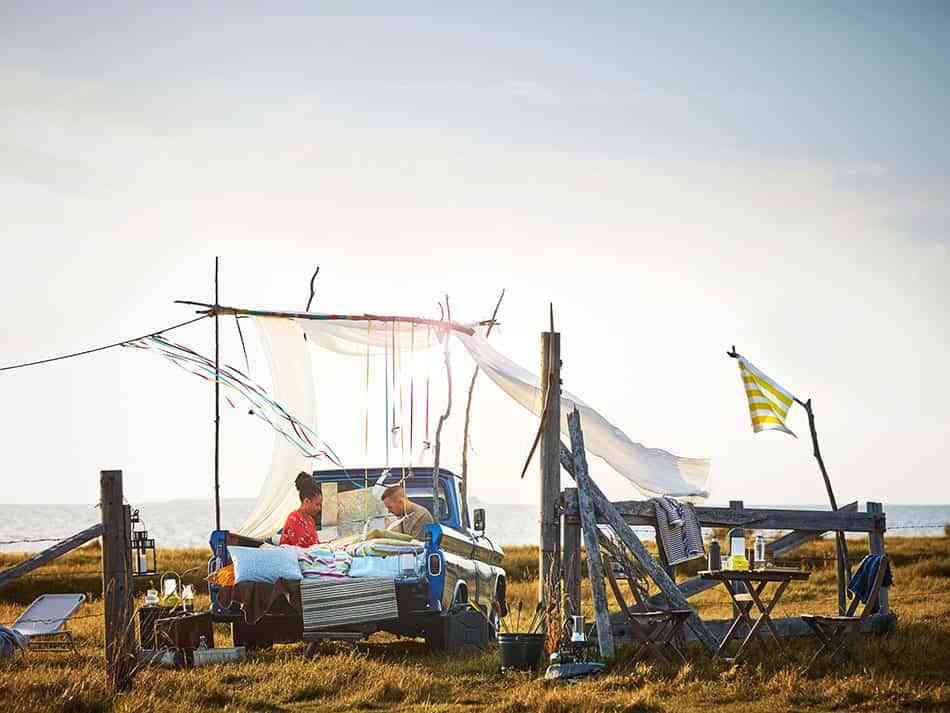 Organize breakfasts without hurry, naps swayed by the sea breeze and the first meetings contemplating sunsets. This is how appealing the next getaway can be. Nothing like decorating the house on the beach to open it to friends and family. Create spaces full of life, that guarantee comfort at every moment of the day in a relaxed and natural way.
Decorating the house on the beach: accessories that invite relaxation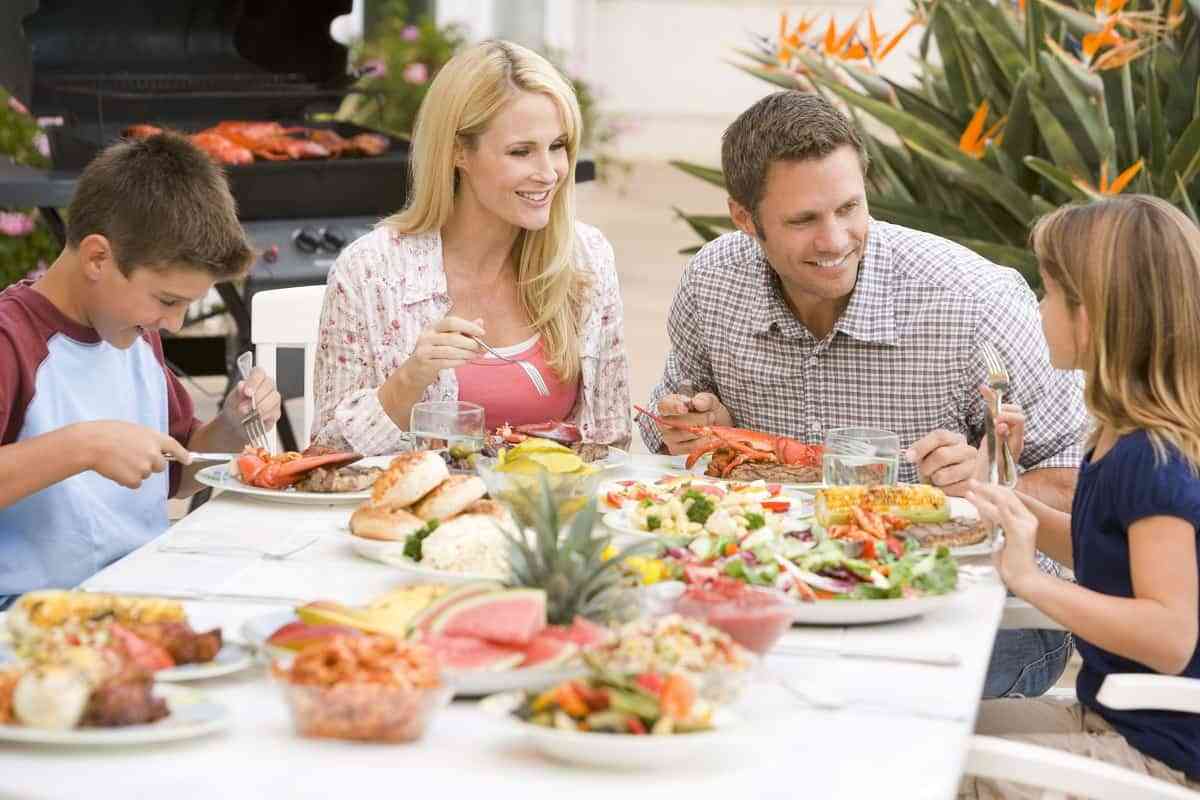 Surely we seek to decorate the house on the beach in a unique way. A decoration capable of convey a deep sense of well-being. And at the same time fill it with emotional details that make us feel happy. There are many ways to achieve this without having to turn the rooms upside down. Not much less invest a fortune. The key is surround yourself with those accessories and auxiliaries so useful to take your life without hurry, bringing out the best in every corner.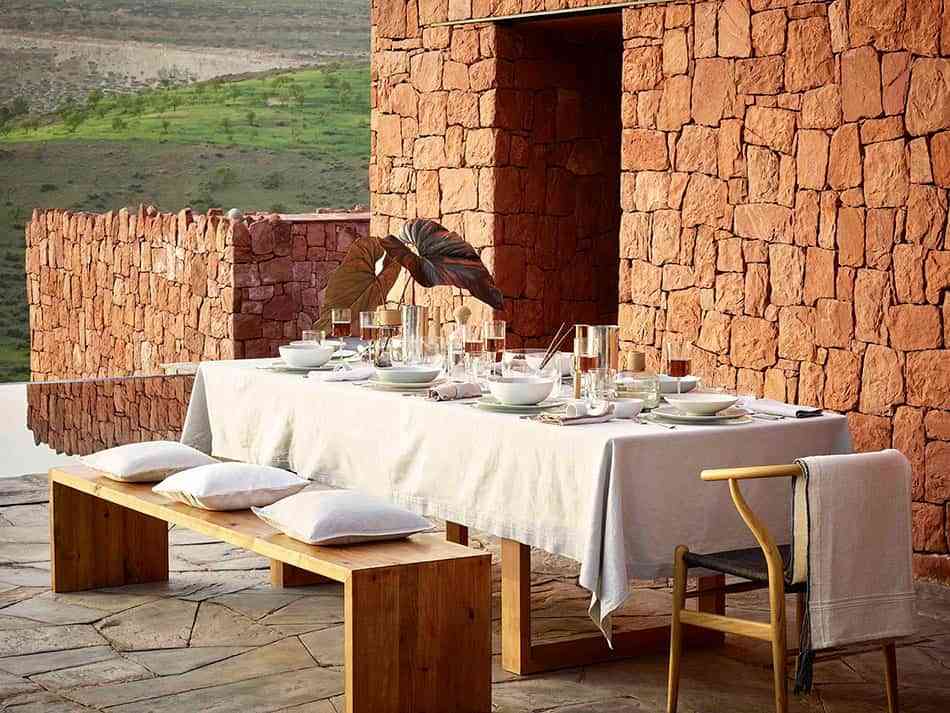 It is very probable that when decorating the house on the beach your outdoor spaces these days be the heart of the home. Meeting points where time will seem to stop at very different times of the day. Terraces and ideal courtyards to become outdoor dining with a decoration in tune, carefree Yes, very careful in every detail.
Nothing like betting striking and sensual cotton fabrics. Choose them to dress the tables with a natural style. Illuminate environments with intimate lights based on solar energy. Y, of course, surround yourself with a comfortable and light auxiliary furniture, easy to move here and there. The inseparable companions.
Informal outdoor tables for unhurried breakfasts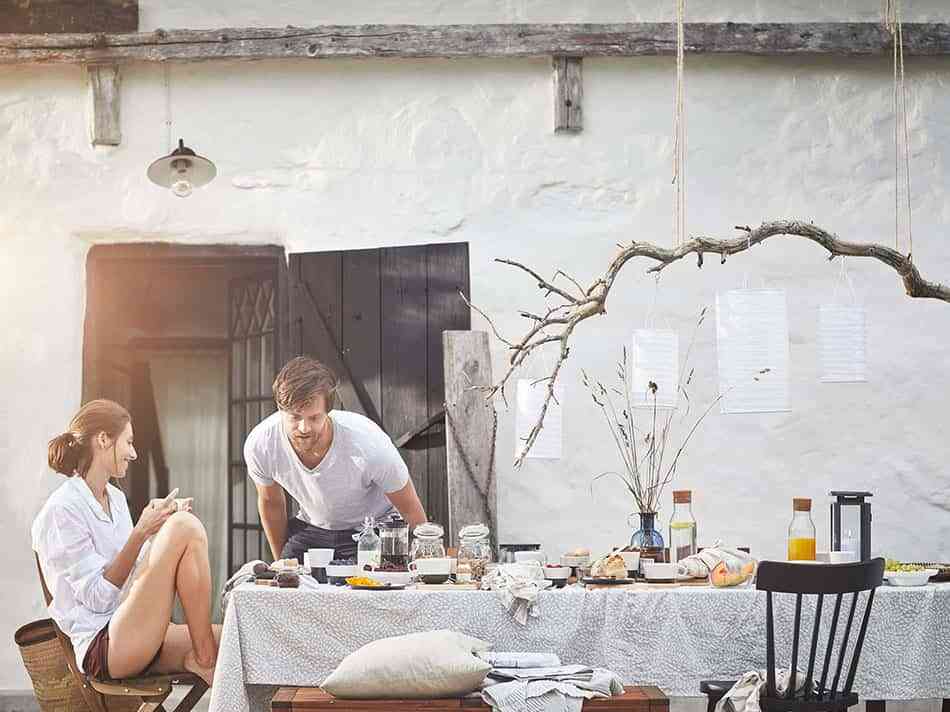 When decorating the house on the beach, it will be worth it to pamper yourself at the table where you can enjoy those copious breakfasts. Dress her with a natural look and carefree, where the table linen, the tableware and the rest of the household are subtly coordinated and thoughtful, although it may not seem so. Almost like a picnic for the morning.
How about dressing her in cobalt blue, stone gray and nude tones? To overturn this chromatic palette in everything: on the tablecloth or the individual ones, in the containers and in the glass bottles. And also about the games of bowls and cups chosen to drink a steaming coffee or tea. The more artisan effect the pieces have, the better. We will achieve a restful and enveloping environment, where the elements of nature can also be part of our decoration. How?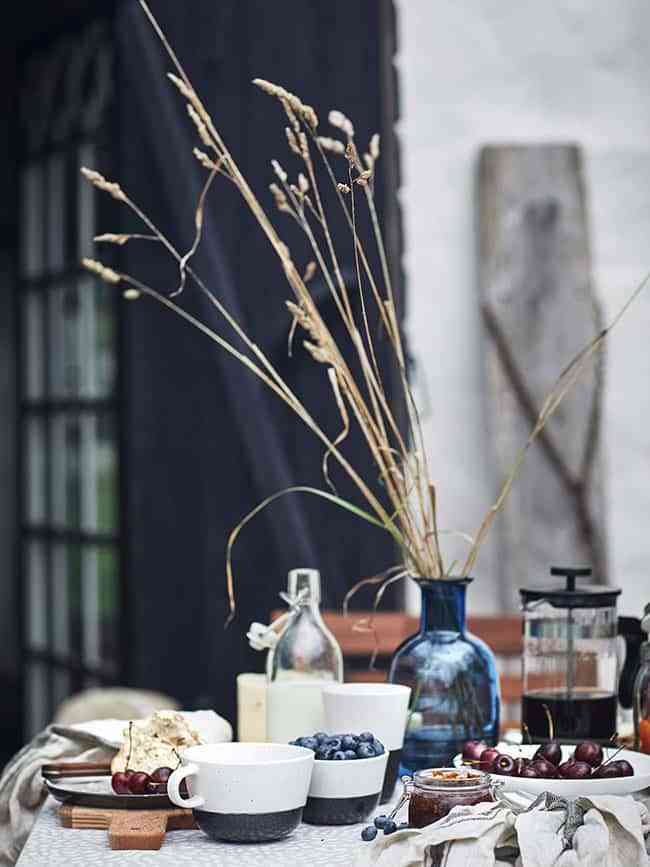 A few simple dry branches in colored glass jars will suffice to put a plant point to our table. And if we want to accentuate the presence of nature more, why not let the branch of a nearby tree serve as a decorative support? Maybe use it to hang a row of ceiling lamps with very light screens, paper or similar. Multicolored or blank, They can be the inseparable companions to enjoy light at night in this festive atmosphere.
Resting nooks for the pleasure of a nap
Another key scene when decorating the beach house is to think about those moments of rest after a prolonged after-dinner. Surely there is more than one ideal corner where you can create an area to surrender to the pleasure of a nap. Shape a specially comfortable place, which allows us to stretch our legs, close our eyes and let our mind fly.
Wide and soft outdoor sofas are a great option to set up rest areas in spaces of this type. Maybe in a small backyard, or on a porch next to the entrance. The fact of betting on modular designs will make it easier to add new seats so that the furniture grows without problems.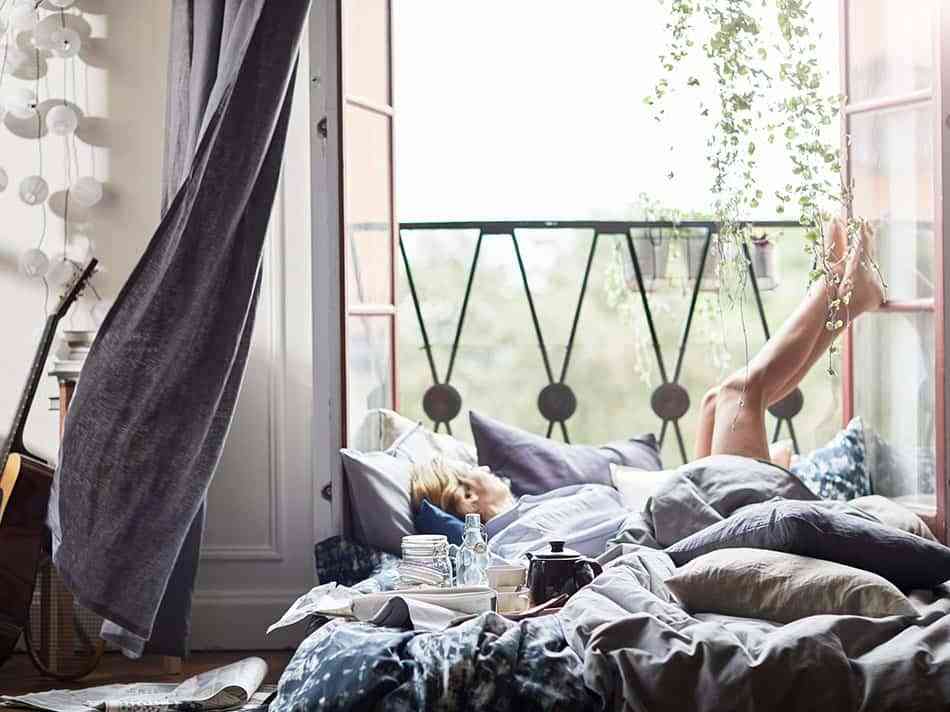 Only those are missing textile accessories so essential to snuggle and immerse ourselves in a deep sleep. Blankets that are also very practical for evening evenings, and cushions with hand-woven covers, especially pleasant to the touch. In cobalt and orange blues, they will make a cheerful and sensual chromatic pair.
Sunsets at the most comfortable seaside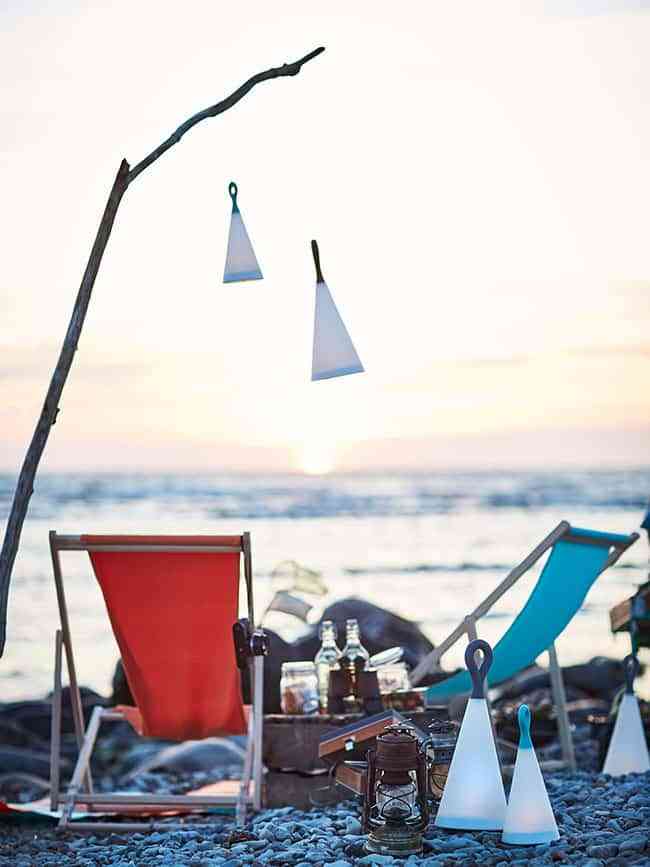 There auxiliaries and accessories that allow us to contemplate the sea at sunset. It may be the last plan when we think of decorating the house on the beach. Equipment that guarantees us just enough to feel comfortable. Live that moment as one more of our stay. Like those unforgettable meals and breakfasts where the decoration has had a lot to see.
The objective is mount our particular decorative stage next to the seashore. Some light and folding beach chairs they will be enough. Thanks to them we can spend a few hours delighting in the beauty of the sunset. But a few details decorative more can prolong that moment. And lighting is essential.
I would bet for some table lamps or solar lanterns with LED lighting. Clearly They are a fantastic ecological solution that also guarantees energy savings. It is all you need to have the right light when it gets dark, in the company of your friends. They provide a dim light, ideal for generating intimacy. Have you seen how many plans to decorate the beach house in a unique way? Well, there are still many more.