For what you are looking for something original, in the bathroom decoration, you can always achieve a good aesthetic considering the small details.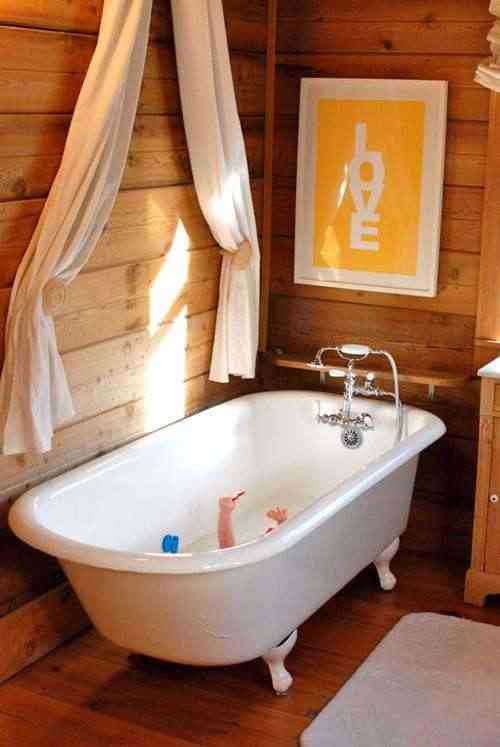 If your pocket has the size of the hole in the ozone layer, do not worry these two proposals are affordable and we can apply them to almost any style, inside the interior decoration.
A good detail for highlight the bathtub in our bathroom, is to strategically locate some beautiful curtains in the bathtub area. In this way we seem to frame the place, providing the bath with theatrical beauty.
Remember that the colors will be chosen based on the furniture and textiles we have. We will look for the combination, either based on contrasts or neutral colors.
To hang them we will use attractive handles or another article that we like. The placement of some clamps will bring an elegant and striking touch, in addition our curtains will be well collected.
Another simple proposal will be locate a beautiful picture or a decorative piece that gives style to our bathroom. We can make compositions of pictures or photos of different dimensions and shapes.
Finally the use of some tplants and plants, they will completely change the face of your bathroom to decorate.
Photo: white-bean.blogspot.com