Ikea Business is the division of the Swedish multinational for companies, with furniture and specific prices tailored to each business. In its catalog we can distinguish between: Office, Shop, Restaurants and Hotels, and Cafeteria.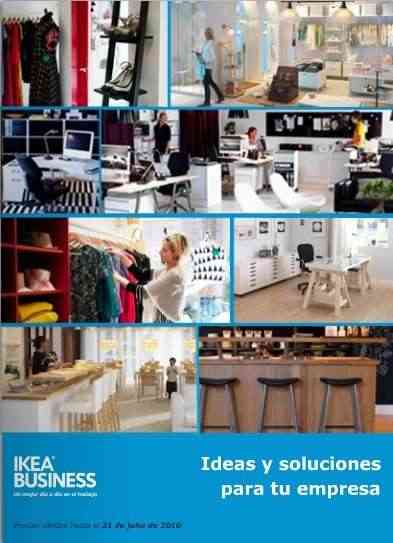 Tables for office, chairs, shelves, exhibitors ... all products that we usually see in the Ikea establishments and that we apply in our house, bedroom, living room, kitchen, etc ... and that have been reconverted by Ikea to have another function.
For example, a wooden island for the center of the kitchen can be converted into a shelf for a store, with lower shelves for putting clothes or other products, and a countertop in offering the most outstanding products. The same happens with shelves, or chairs that can be used in a cafeteria. You just have to look for the products needed for our business.
Ikea Business catalog