Who does not have an IKEA furniture in their home? The IKEA catalog is a basic one in every household in the world.
The IKEA 2016 catalog includes a wide variety of proposals that will help you decorate interiors and exteriors, ideas for decorating your kitchen, ideas for decorating your bedrooms, even great ideas for a dining room or living room, as well as those decoration accessories that They make our house unique.
For something IKEA declares all houses as the «Independent republic of my house». Discover through the more than 160 pages of the IKEA 2016 catalog all our tricks and ideas for your home, it is full of inspiration !.
IKEA catalog cover - April 2016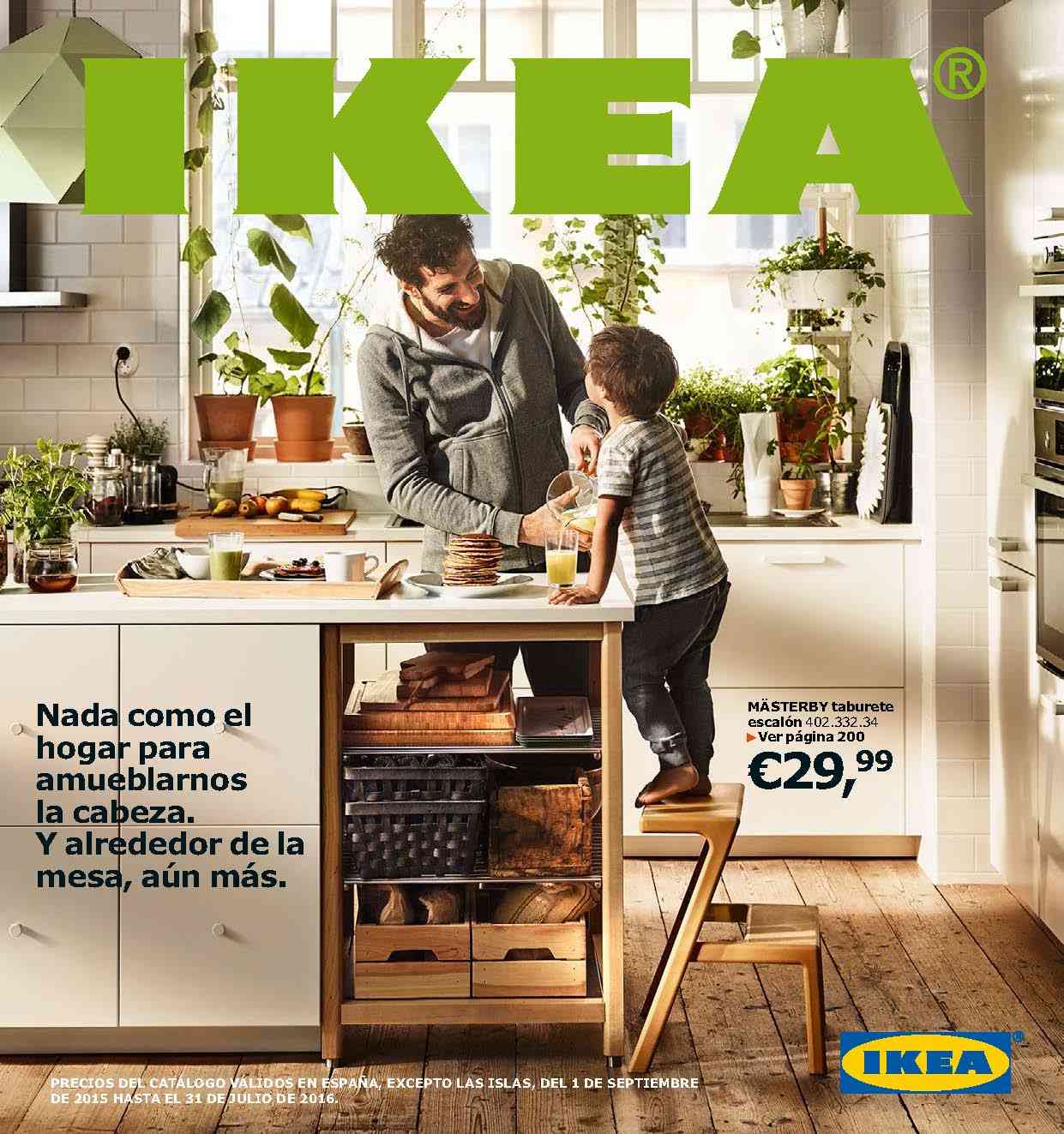 Around the table with IKEA
News from IKEA
Kitchens from IKEA
The IKEA restaurant
Everyone at the table! with Ikea
The IKEA room
Fun for the kids
Organization and space optimization with IKEA
IKEA bathrooms
IKEA bedrooms
Furnish a business with IKEA
The difference is in the small details
IKEA lighting
Sofas and armchairs by IKEA
Auxiliary tables from IKEA
Decorative accessories
IKEA desks
Shelves from IKEA
Furniture for the living room
Boxes and storage of IKEA
IKEA textile catalog
We hope that the proposals of the IKEA catalog for this 2016 have been as inspiring as they have been for us. Now you know, get down to work and think about everything you want to change and improve in your home, use the IKEA application to know how each piece of furniture will be in its place ... and visit your nearest IKEA to find the chosen ones.
And if you have doubts about how to combine IKEA furniture do not hesitate to walk through our blog where you will see a lot of proposals from Nordic decoration. We also recommend the Nordic decoration blog Decoracionsueca.com where, being specialized in this trend, you will see many more proposals in this respect with complete houses furnished only with the IKEA ideas and some ways to personalize this furniture so seen
Finally, you can download the PDF version or access the online version in IKEA.