The wooden furniture and the color are elements that characterize the new collection of outdoor furniture from Ikea. We can already enjoy the first rays of sun that really warm up and that we are preparing to face the summer and that's why Ikea has taken the furniture out of the house and offers this nice collection.
The green, red and blue are the main protagonists, combined with wooden furniture and textiles with the same tonalities.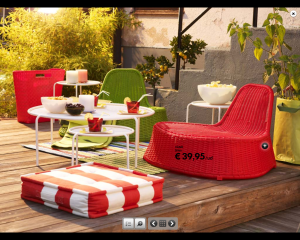 The new armchair Vano It is one of the pieces central pieces of this collection. As most of the outdoor furniture is made of waterproof wicker, which guarantees its resistance to rain and intense sun. It is available in various colors and its price is 39.95 €.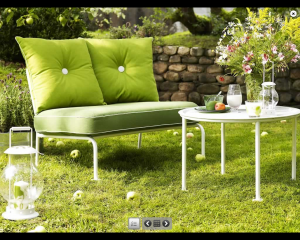 The couch Roxö It is another of the novelties. It consists of a steel structure, with polyester powder coating and with loose seat cushions and 2 back cushions. The fabric is 100% cotton and the price of the complete set is 129 €.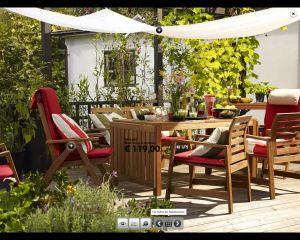 The collection of furniture Äpplarö is another of the protagonists of this summer. It consists of several pieces: armchairs, chairs, tables, etc ... all made of solid acacia wood, very resistant to summer temperatures.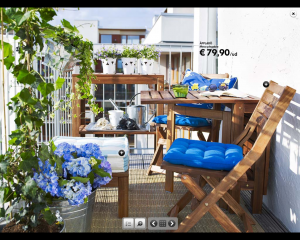 In the new catalog of Ikea for summer and spring you will find these models and many more that we will be breaking down little by little in our blog.
Ikea Summer Catalog