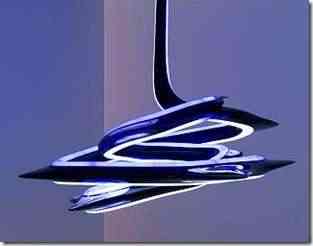 The experience of the decorators is witness of the decisive importance of the lighting in a project of decoration and design of interiors.
And in this specialty, the levels of demand to which the market responds are increasing, especially in the domestic lighting sector, which is becoming more and more technical.
This evolution forces the professional decorators used to design decoration projects, to always be one step ahead, anticipating the progress of the sector.
One of these trends of lighting aims as a path to the refinement of forms, which are designed increasingly organic and futuristic, in the sense in which they reveal the essence of materials and project environments of almost scientific fiction.
One of the factors that contributes to this path is the advancement of the Led / RGB technology that allows creators to bet on the adaptation of shapes and colors and on an avant-garde and innovative design, low consumption, but above all, great versatility.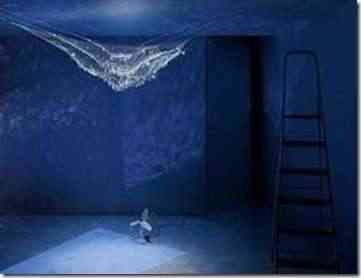 These avant-garde attributes are also used to describe one of the latest lighting proposals of the well-known Iraqi architect Zaha Hadid, who has surprised several times the visitors of the "Euroluce" Lighting Exhibition in Milan, with an installation around his model of suspension candlestick VorteXX.
The extravagant design of this sculptural model, with the status of an art piece, edited by the German Zumtobel had already won the European design award "Light of the future".
With this he conquered the right to be exposed in the Guggenheim Museum of New York, with the legend of "prime work of enlightenment".
Visitors could see up close the sinuous lines of the VorteXX and appreciate its mutation of colors between blue, red and yellow. Each scenario creates a unique three-dimensional effect around it.
It will not be by chance that the VorteXX, with limited edition of 25 units, got in May of 2007, in an auction in Vienna, to collect the fantastic tender of 139 thousand Euros.
The monetary value reached in this auction was something premonitory of the ascending path that organic lighting has gone through in recent years, in terms of the areas of interior design, opening the space for the birth of other pieces as surprising as worthy of registration.
Such is the case of the "lacrime del pescatore", the latest LED lighting model by Ingo Maurer.
These two examples that we choose, serve as a reference to other brands, such as Vibia or Penta, which bet on the edition of models that follow this trend and that prove that organic lighting is definitely gaining an unprecedented space.