One of the most frequent decorating is the implementation of plant spaces as ornaments that not only propose an improved aesthetic but they benefit us extensively from the biological attributes that they have to improve the air, but the plants can not only be implemented in a traditional way, for that reason we bring a brilliant alternative for interiors that will provide a sensorial concept of incredible benefits.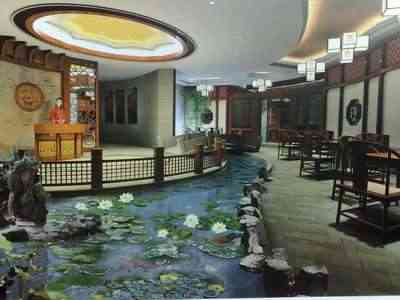 It is about implementing indoor ponds, although this may sound a bit complex to achieve and do not stop idealizing a great reform, there are several possibilities perhaps the best achieved in the commercial framework as they have a large investment, but the domestic environment is a plausible space for application since some solutions are commercialized which are acquired in a drinking capacity and are extremely simple to apply.
Rocks Water is a company that takes care of these solutions and for this it uses different techniques, some are made of natural rocks which are modified to work as a pond, while others They imitate natural beauty through plastic polymers, cheaper and lighter.
These spaces large or small allow to have some plant species of great beauty such as the lotus, you can purchase ponds with treatment equipment included and thus have fish or a natural solution that is implemented in the so-called ecological pools, these are floating species that are able to purify water and remove sediments without the need for any chemical to keep the water clear and clean.

Ponds can be combined with indoor or small fountains bombs similar to skimmers which in a subtle way give the illusion that the water is aesthetic while it is in constant movement, all these elements can be implemented without reforms only by acquiring the piece and developing the solution.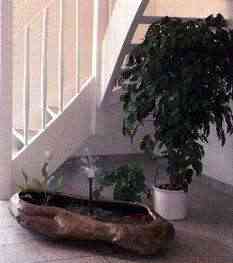 Other more complex measures can take advantage of the liner a plastic polymer used in the construction of portable swimming pools, it is implemented with the purpose of creating simple ponds of work.