They are modern, resistant and easy to maintain. The industrial floors are very topical and have become a perfectly valid alternative for the whole house. Discover which are the best materials.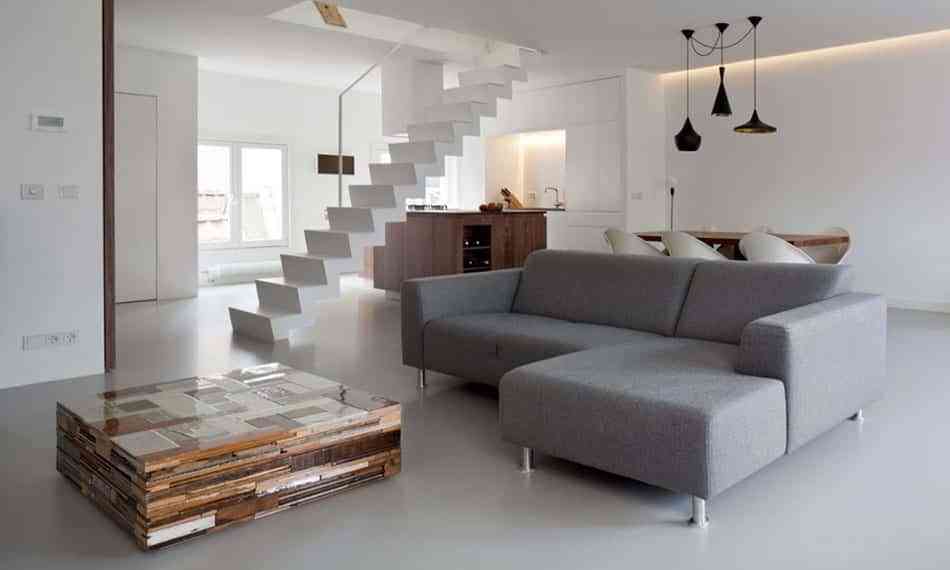 They began to be used as a result of the irruption of industrial style in interior decoration, and they stayed with us by their own merit. Today they are versatile and decorative, and are able to adapt to all kinds of environments. Discover the beauty of industrial floors.
The materials used to create industrial floors may remind you of those diaphanous lofts of decades ago. It was in those spaces where cement and concrete floors began to appear. However, today things have changed. They are no longer so crude and essential, and other alternatives have emerged that make them more affordable for all types of houses.
So, today we see industrial floors in Nordic style houses, in country spaces with rustic flavor and in minimalist halls of contemporary air.
The continuity of industrial floors
It is one of its great advantages: they are continuous floors that do not require meetings (at least the vast majority of them). And why deny it? We like that a lot. A continuous floor, without divisions, is very aesthetic and provides a great feeling of spaciousness.
In addition, the fact that there are no separation joints makes the pavements much cleaner and easier to maintain. The dirt does not find nooks and crannies in which to accumulate, which is an advantage.
Essential and authentic
The concrete It is, surely, one of the first materials that were used in the pavements of houses. It was a concrete slab of a certain thickness (at least 8 cm), which was then finished with a light polish.
It is a material with a marked industrial character and, although not too many, it does need certain expansion joints to resist (each 4,5 m2 approximately). Among its advantages we must emphasize that it is a very economical material.
Regular finishing of polished cement
The polished cement It is not a new material, since it has been used for a long time as far as industrial floors are concerned, but it has not lost a bit of modernity. It continues to triumph thanks to its many qualities: it is resistant, very decorative and does not need expansion joints.
It is a mixture of several materials: cement, fine sand, resins and natural pigments that bring color In fact, you can choose from a large repertoire of tonalities.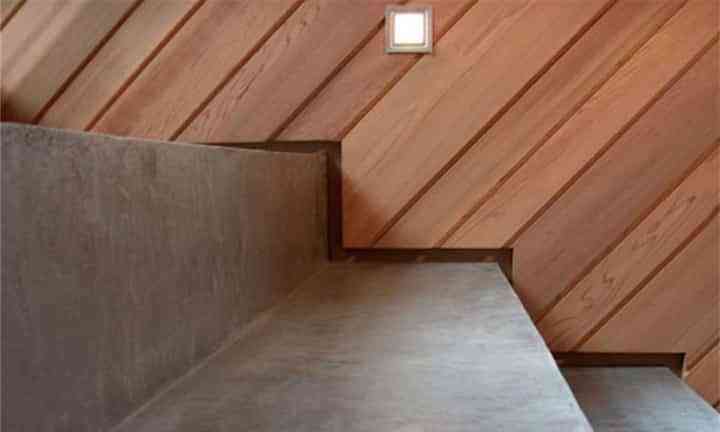 One of the things that I like about polished cement, apart from the fact that you can do without joints, is the uniform and regular finish that is achieved with this type of pavement. A very special option that adapts perfectly to all types of spaces, whatever your decorative style.
Microcement, for interior and exterior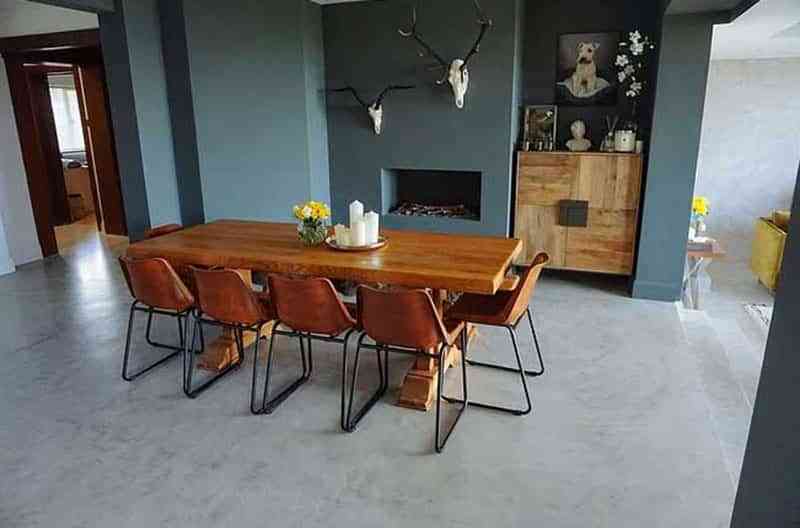 Although similar to polished cement industrial floors, pavements created from microcemento they are also very special. It is a material that results from the mixture of cement derivatives with resins and polymers. The result is hard floors, Suitable for both interiors and outdoor areas.
When placing them in a specific space, They are easy and quick to install. As they do not suffer variations with temperature changes and do not expand or contract, they do not need expansion joints, which is a point in their favor. They require a reinforcing mesh that is placed as a support before the microcement layer. A waterproof finishing layer is also applied at the end.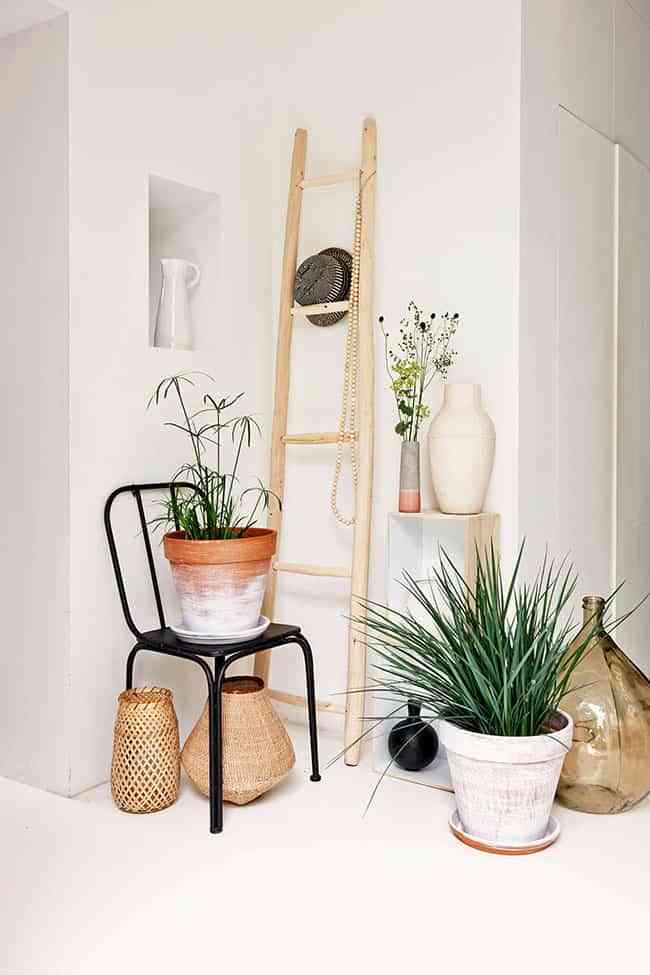 There different types of micromento, with a more or less smooth texture, depending on whether it is an indoor or outdoor floor. In addition, you can choose from a wide repertoire of colors, as well as opt for a anti-slip finish (especially appropriate for outdoor areas).
Regarding the maintenance of this type of industrial floors, we will say that they are resistant although they are scratched with use. Small damages can be repaired, although there will come a time when it will be necessary to re-polish and seal the floor.
The epoxy resin, a universe of possibilities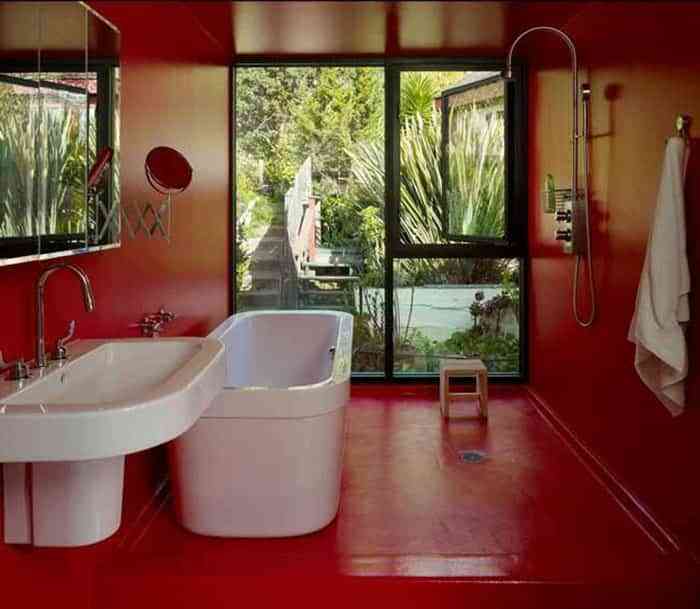 It is not a very common type of pavement in ordinary houses. However, it is one of the most surprising industrial floors nowadays. It is a combination of a thermostable polymer (that is, capable of withstanding temperature changes well) and an agent that acts as a catalyst. The result is a floor of great hardness and resistance that, in addition, does not need expansion joints, so it is totally continuous.
Es perfect for wet areas as kitchens and bathrooms, as it is totally waterproof. And there are a lot of colors to choose from, with matte or gloss finish.
As you can see, industrial floors open a whole world of decorative possibilities, both inside and outside on the terrace or the garden. What is your favorite material?