Lover of the sky and the stars, Ines dreamed of being a little girl with being an engineer for NASA; Nowadays, although Ines does not work in outer space, she has graduated in engineering and nowadays her profession leads her to work continuously with the space that surrounds her through decoration ...
Inés Benavides is a woman who advocates courage, determination and trying new things and ways: «Dare, progress is only achieved as it is», as she likes to say, picking up a phrase from the French novelist Víctor Hugo. She is convinced that to achieve what one wants, not only is it necessary to follow a methodology and a lot of effort, but it is also necessary to dare to dream and project to where you want to go.
I am a training engineer (she studied in Paris and Madrid), Inés tells us, at the beginning of my career I dedicated myself to strategy consulting. A profession that has allowed her to have an agenda full of trips, meetings and gatherings with people from different worlds and disciplines. Facts that have managed to stimulate their curiosity and interest in expanding their perspective and personal trajectory. Being a mother gave her the necessary strength to change the direction of her life: "The birth of my daughter made me realize that my profession and my new life as a mother were totally incompatible. I retired definitively from the consultancy, without thinking twice. "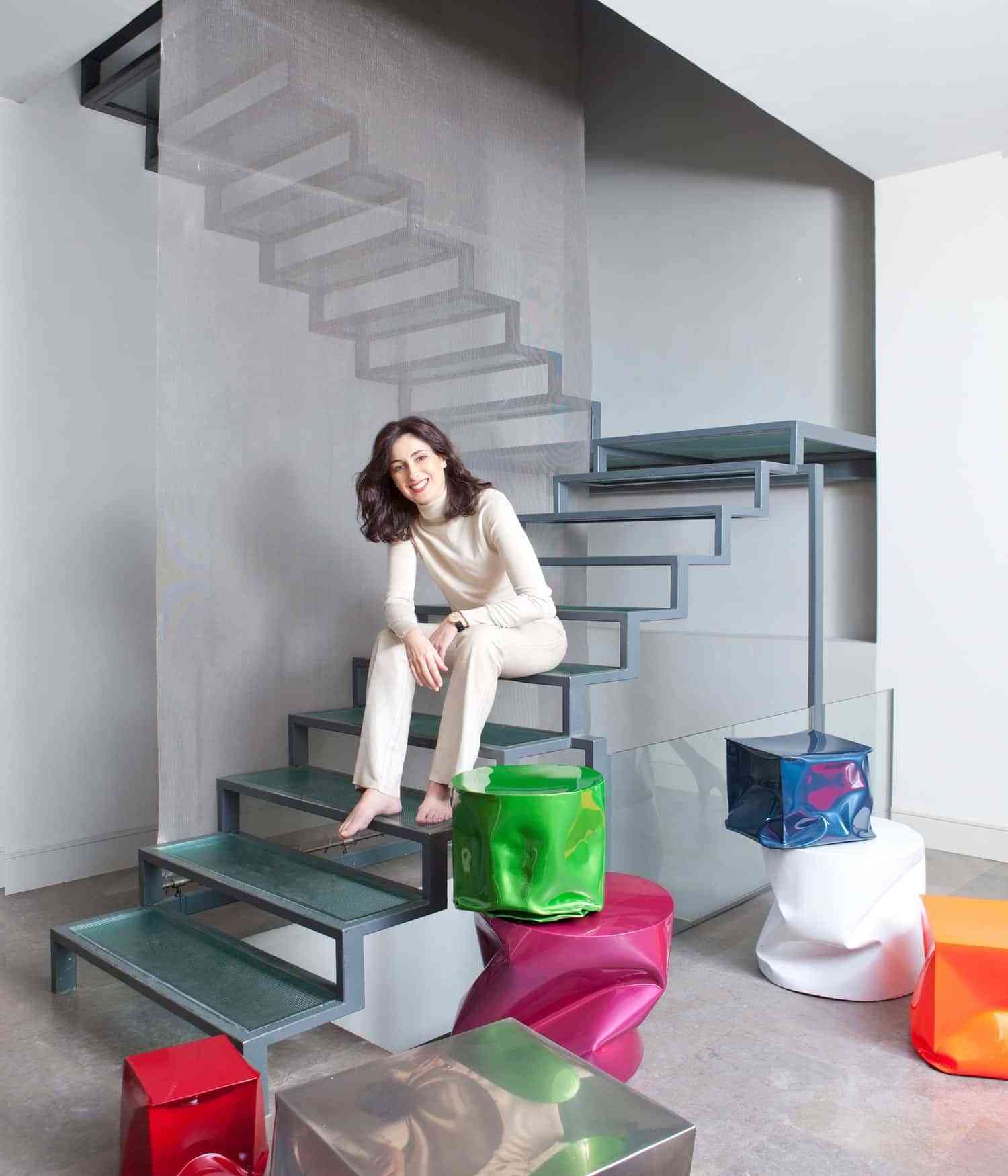 If you think about it, the changes are definitely new opportunities to be able to take control of your life again and, on many occasions, to dare to follow the path you really love. "I started designing furniture first, which was very successful among friends and family, for later, and thanks to word of mouth, I got private clients and private companies. That's how I started to dedicate myself definitively to what I really love ... "
Since then, Inés has directed numerous interior design projects in Spain and abroad, specializing in urban residential projects, offices and commercial premises. In addition to specific decoration projects, Inés coordinates joint projects of architecture, interior design and landscaping in which a global vision of the project and management of the equipment is required. Abilities that have been acquired thanks to the many experiences he has lived: residing in seven different countries and speaking four languages ​​has allowed him to develop and train in the great art capitals: Paris, Rome, London or New York.
His most creative facet has allowed him to develop through the design of functional sculptures after having learned and harvested everything necessary. These pieces have been seen in international contemporary art fairs, art galleries, individual exhibitions or public institutions.
The study of Inés Benavides differs from other architecture and interior design studios, among other things, by including in its projects furniture and functional sculptures, designed specifically for each space. One could say that the exclusive style of the interior designer lies in the pursuit of perfection and experimentation of techniques, creating objects in a handmade and tailored way for people looking for original and unique pieces: "In my projects what most differentiates me is that I include custom designed furniture for each space. They are my designs, with a lot of personality and designed with very different materials. Together with the works of art, it is what gives the project the most soul. "
In retrospect, looking back, Ines does not conceive her current life without decoration. She declares herself fortunate to have let herself be guided by the opportunities that life has presented her. Covering all aspects of a decoration project, Inés is fortunate to be able to put into practice her previous learning in the various disciplines with which she works as well as to be able to continue growing experimenting with creativity and innovation.
Having achieved a professional environment where math and color are combined and mixed, the decorator has been able to create her own exclusive world that allows her to continue dreaming of NASA while keeping her feet firmly on the ground. At the end of the day it is the balance we all seek.
Interior Gallery by Inés Benavides