Who does not like to lie in the sun in spring on the grass in the garden? Or nap in the shade in a meadow? They are pleasures that spring and summer bring us. And to enjoy them to the fullest, nothing like having a Lawn floor in your garden or terrace. What does natural turf rebell you? Well, get yourself a minipradera of artificial turf and ... you'll see what luxury!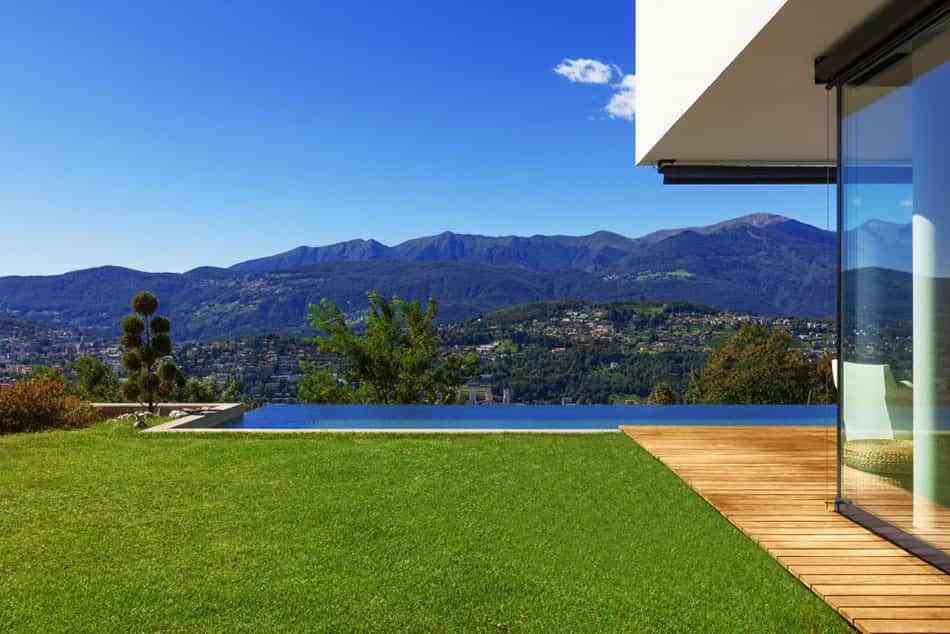 We all prefer the natural over the artificial (or, at least, most of us). And in the case of a good meadow of grass, ocurrs the same. However, install in the home garden, or even on the terrace, an artificial turf floor has endless advantages. It is an alternative to be valued very seriously. We tell you why.
One of the most pleasurable sensations that exist, in my opinion, is walking barefoot through the freshly cut grass. The softness of the grass, the softness of the soil and the fresh aroma that gives off each of our steps are very pleasant.
And yet, I understand the many advantages that artificial grass meadows have for domestic use. I mean, they are a more than recommended option to install in the outdoor spaces of our house. Today we tell you all the advantages of artificial turf.
Why choose artificial turf?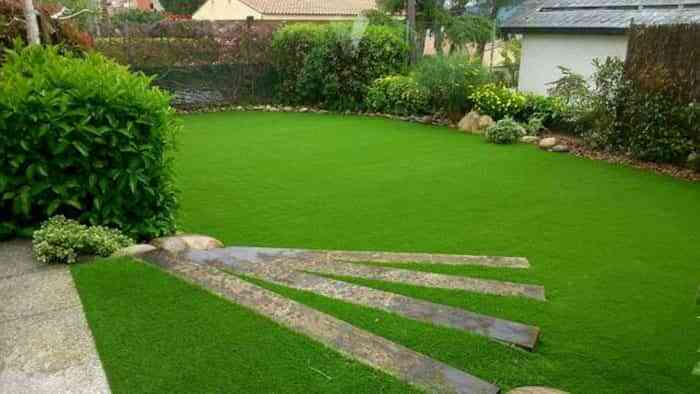 There is not one or two reasons why it is worth choosing artificial grass to install it in the garden or on our terrace. There are many reasons to choose it over its natural version, more authentic (of course), fresher and softer.
To start the natural grass requires maintenance so laborious and demanding, that makes many people have stopped planting it on their outdoor land. To be beautiful and shiny you have to water it often and give it all the care it needs, which are not few. Otherwise, it will look poor and sickly.
Natural grass involves a considerable investment of time, effort and money. If you can not or do not want to invest so many resources, but you would love to have a green carpet in your garden, bet on a good artificial turf quality. The advantages are many and very important. I tell you.
The advantages of artificial turf
The first advantage you should take into account if you are thinking of installing artificial turf in your home, is its easy maintenance. Deciding on this less natural option means saying goodbye to the care that the natural version needs. You will no longer have to water your meadow, with the consequent saving water that this entails, nor will it be necessary that you fertilize it or protect it. And what is fundamental, you will not have to cut it anymore.
Artificial grass is very resistant to temperature changes, the weather conditions and moderate traffic. So you will not have to worry if the children step on it too much or if they play ball over him.
Another important advantage is that artificial turf does not cause allergies is sensitive people, which can be a reason to install it in certain cases.
Of course, you will have to choose a quality artificial turf. Although with the wide variety of models that exist in the market, surely you will not find it difficult to find a suitable lawn.
What should I look for when choosing an artificial turf?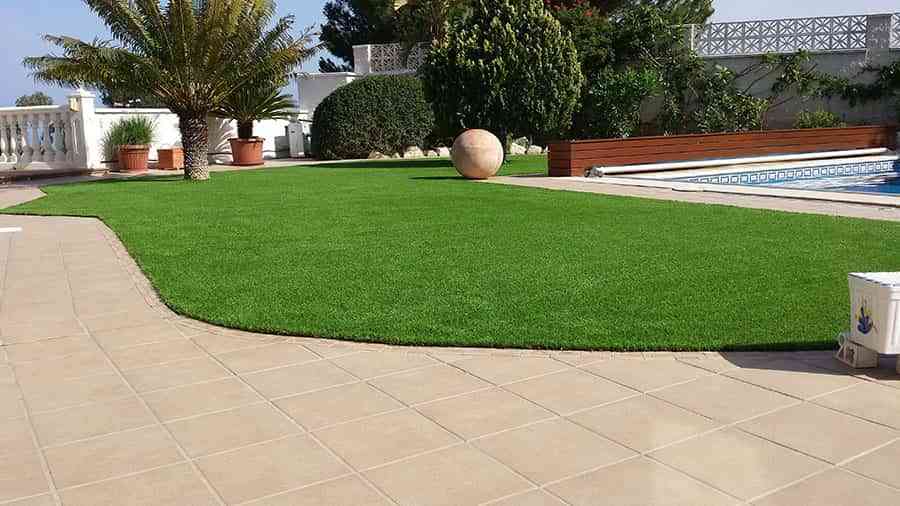 When buying an artificial turf to install in our garden or on the terrace, most of us look first at their appearance. We attach great importance to that seems as natural as possible, because that is important to us.
We want it to look like freshly cut grass, that its texture is similar to that of real grass. However, there are other things that are also important, such as having good drainage capacity, that is, that it adequately evacuates the rainwater to avoid puddles.
An easy solution problem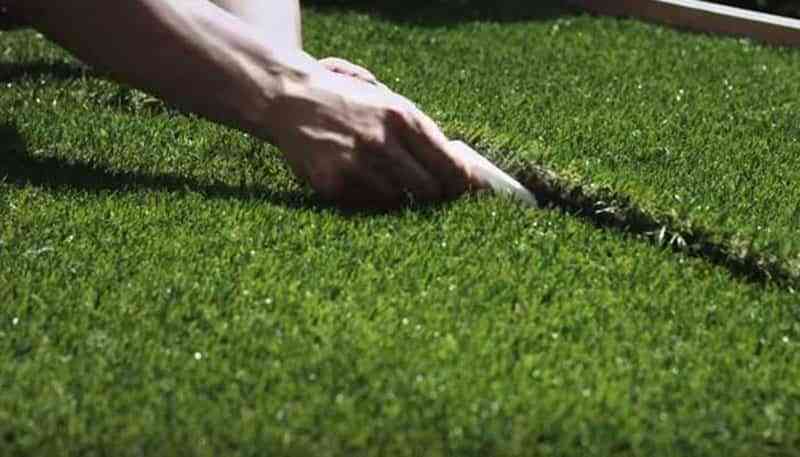 When buying it, we will find different formats in the market and we will have to choose depending on the place where we want to install it. There are pre-cut rolls and cut coils.
There are also several ways to install it. The artificial turf plates are joined with geotextile tape and a special adhesive. They must be cut to size, so that the installation is perfect. They can also be joined with self-adhesive bonding bands. With both systems the installation is very simple, so you can put it yourself without problems.
Before installing it you have to prepare the ground properly according to what you want to put on dirt ground or a rigid floor, such as cement, tiles, etc.
As you can see, choosing a good artificial turf instead of a natural one is a decision that can be very successful. You just have to worry about choosing a high quality model. Go ahead and enjoy it to the fullest this spring!