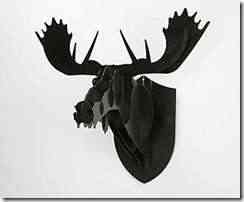 The man of modern societies lives eager for new sources of inspiration and creativity.
The appeal of nature and the animal kingdom are revealed in a kind of antidote against unwanted uniformity, in which we often fall and which prevents us from glimpsing the new.
In that daily battle to overcome ourselves, the instinctive and improvisational character of the animal universe constitutes an important ally.
Once again, decoration and interior design have the almost sociological capacity to measure behaviors, mirroring these needs in the flourishing of new decoration trends.
In this constant search for new places of evasion and refuge, Zooformism, understood as the design of animal forms in interior design, is one of the creative currents that are gaining an increasing number of followers.
And it is not for less, since the ludic character of these pieces inspired by the experiences of the animal kingdom appeals easily to the senses. Its forms, images or materials transport us to a primitive world that exalts the natural universe with all that it has of better.
The new assembly of conventional concepts and the projection of animal forms in interior decoration and for these reasons an invitation difficult to refuse.
We definitely left sides of the hunting trophies held in the bourgeois rooms of the past and reinvent the animal forms in new models with a humorous and playful load associated.
And so we are surrounded by pieces that work as differentiating elements of an eclectic and modern decoration, which in addition to giving us a new breath of inspiration, are revealing of an enormous sensuality.
We can appreciate these proposals of the new "animal look" signed by brands such as Cerruti Baleri, Ibride, Vlaemsch, among others