For lovers of the digital technology, today we bring you original designs for the setting of businesses such as restaurants, hamburgers or similar.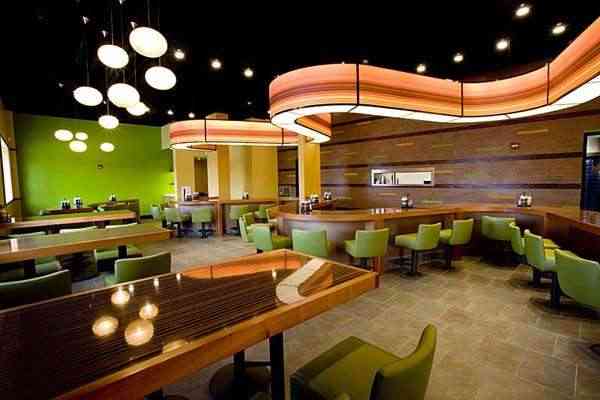 On this occasion the space belongs to an amburguesería whose owner is Bobby Flay, a man who has different characters to each of his projects based on different and original concepts.
Each space must have its own unique character, according to Bobby Flay, in every space the singularity and integrity must be emphasized. Therefore, maintaining a certain balance between decoration and users, to establish a unique experience, while we eat.
The visual appeal of this project is surprising and striking. The company dedicated to the design of this interactive genius is Rockwell Group. Company that reinvents the classic design of a hamburger restaurant ... but this time using vibrant odors like red, brown and blue.
The displayed becomes the protagonist of this decoration. Its wavy lines create a dynamic and fun shapes.
- Here, guests can place their order and then sit at the counter and interact with their friends or other customers, while they serve their food and drink - Bobby Flay