Interactive LED Coffee Table It is a curious interactive coffee table that lights up when we touch it. Why? Well because it is equipped with 480 super-bright LED lights and how? because they light up when we put objects on it, both objects and our hands, for example.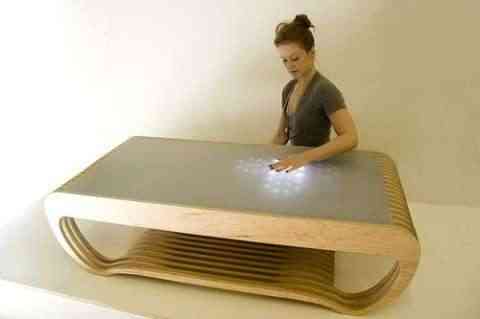 It is a creation resulting from the collaboration between design studios "Because we can" and "Evil Mad Science" and its price can vary from 1500 to 2.100 $ (1009 and 1413 €) depending on its length.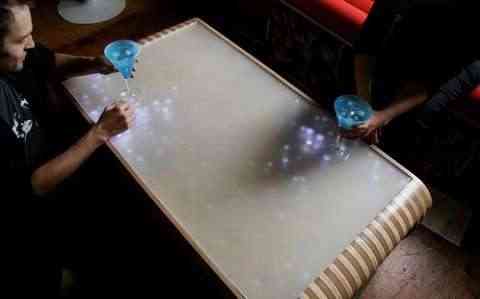 It is perfect to give a different atmosphere to a bar and also for moments of intimacy. You can turn off all the lights and have a drink under table light.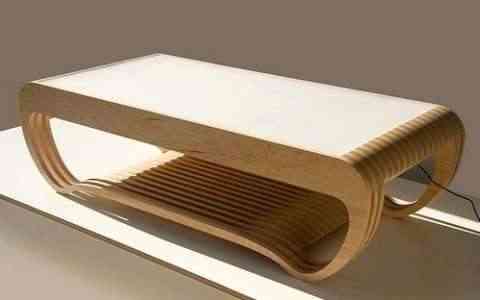 Further information: Because We Can
Vía: Hometone