When we talk about lighting the house, quality overcomes the quantity. Good lighting is the true creator of environments. The lighting allows us to improve the interior comfort and establish rest in a home, thus having an effect on our spirit.
Here we see that lighting is one of the most important aspects in interior decoration.
Each house requires a different type of lighting. The compact fluorescent lamps are ideal for parts that are constantly lit, because they allow to create an ambient lighting and also because the own divisions for the rest require a less strong illumination with different sources of light.

Halogen lamps are used in partitions where a lot of light is needed. Incandescent lamps are suitable for complementary areas of the house, such as the garage. For the garden, solar energy is preferable.
We also have lamps with intensity variation and multiple spot lamps: one, two or three lamps. They are very useful lamps to obtain more or less light depending on our need at the moment.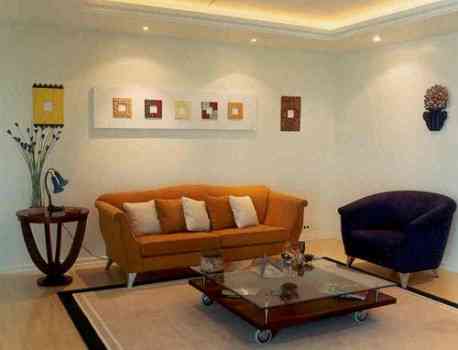 And the time has passed when the candles were barely enough to light up at home when there is a lack of electricity or then to decorate birthday cakes. Nowadays, they are also used as decoration accessories, very useful to provide a special space and it is very easy to achieve it through the candles.

A candle arrangement provides the final touch in any centerpiece and creates an atmosphere that is not matched to any other type of lighting, but the use of these accessories is not only limited to its use in table decoration.
They can be arranged anywhere in the house, since they harmoniously complement the style of the place. Using the imagination we will obtain unique results. Candles can be used alone or in pots and other supports; The possible uses are immense and there are many very original varieties.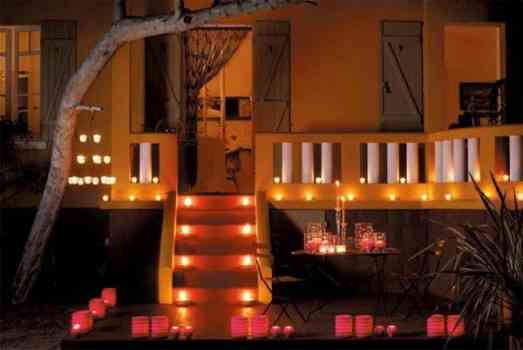 Pieces in ceramic and glass are ideal to arrange candles of varied colors and effects, as well as some vegetables, used as bases, get to achieve very beautiful effects.
However, pay attention in some aspects when choosing candles for your home. When you create an arrangement, you seek to ensure harmony between colors, formats, textures and accessories.

Check also if the set itself fits well with the rest of the decoration of the place. For a space with modern style, choose candles with bold colors and shapes, if you want to give a distinction to a space with classic style, prefer the pastel colors combined with discreet and elegant accessories.