Do not look any further! Today in Decoration 2.0 we tell you a new and exceptional proposal that will not go unnoticed especially for the generation of new parents of premiere.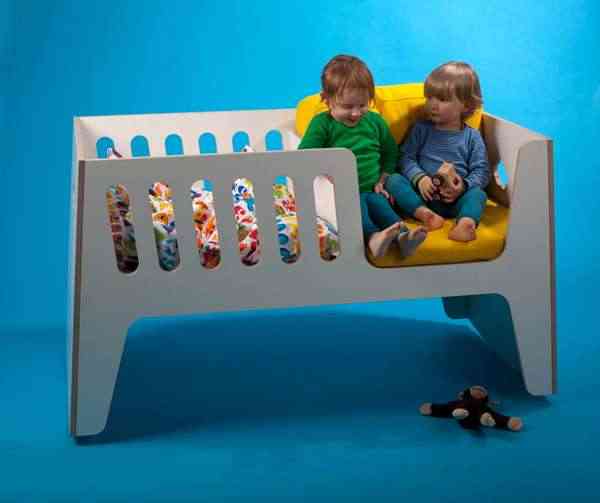 Rocky It is a resistant modular support with an exclusively exceptional design! This large piece of furniture adapts to the growth of the youngest children, in this way it will accompany the child in its active development.
With the Rocky furniture we will have two for one, because while it is an adorable and comfortable crib for your baby, which can be rocked to give our children the best rest ... we can also transform it into a comfortable bed for children!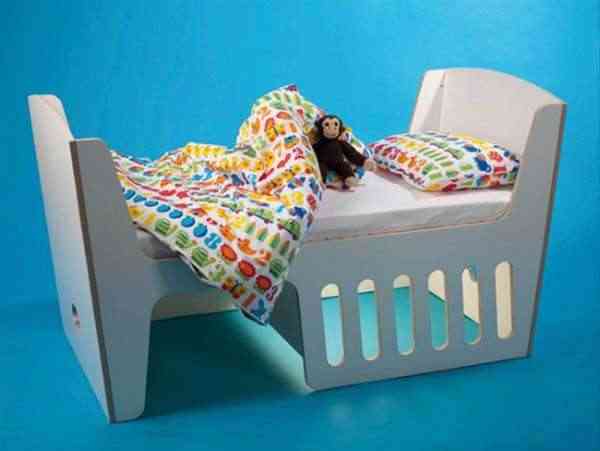 The structure and support of the furniture is equipped to be rotated 180° and, thus become a great bed for your children of 140 cm length. The handrail can be used as limitation, thus promoting the safety of our little one, but if it is bigger we can simply remove them.
Its white color, modern lines and soft oscillation give this piece perfect characteristics to be implemented in any decoration. its creators and designers Sina Gwosdzik and Jakob Dannenfledt Jall and Tofta, they manufacture this piece as a modular aid in our homes.
A beautiful and carefully cradled bed that is built with ecological materials and carefully selected.