If you like the idea of ​​an oscillating crib that sways slightly to immerse your baby in a deep sleep, the model Kanoe It must be your choice. It is a model of simple lines but original and comfortable.
It is made of 100% cotton and does not need any mattress since it is created with the shape of the baby, to adapt to its shape and provide the greatest comfort. In addition, the studies of the providers and the daily observation of the parents that already use it affirm that the soft and undulating movement of Kanoe tranquilizes and calms the restless babies.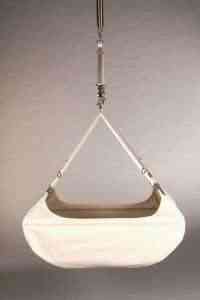 Its installation is very simple and the system is designed to adjust to any type of height. Being light and folding its transport is very simple, being ideal to transport on vacation.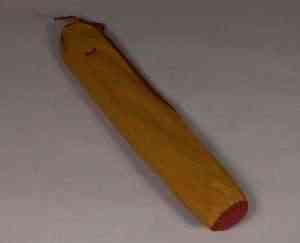 Its price is between 200 or 300 € (approximately) depending on the additional elements you need. It is distributed in four different colors, and it can also be rented, although this service is only available for the United States for now.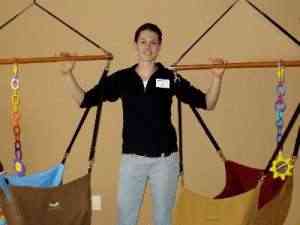 In India there is Kanoe website You can find this information and many other things, such as installation instructions, frequently asked questions or testimonials from parents who have already tried it.
Vía: BabyGadget