Live in a house with open spaces It is the dream of many people. Are you one of them? Then you will come up with some effective keys to plan the decoration of a loft. Today we have compiled for you some practical and very useful recommendations that will help you when decorating and furnishing a spacious and open-plan home.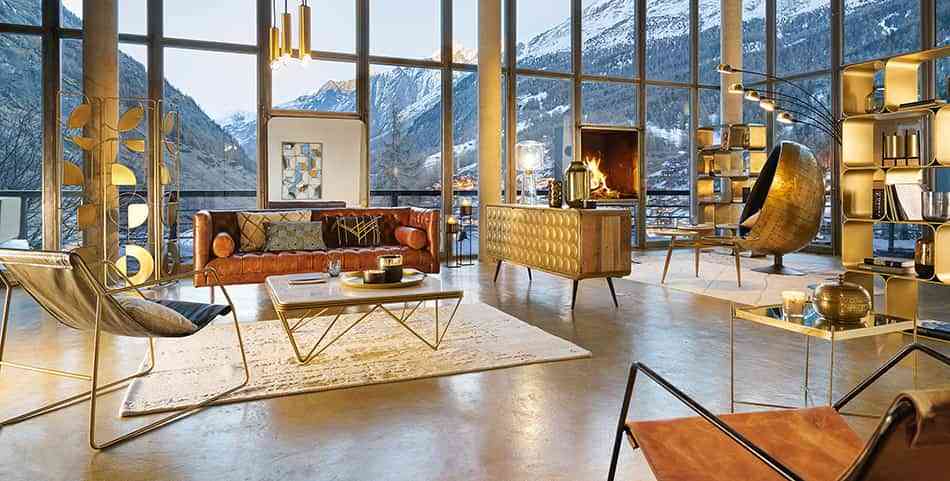 Although years ago the decoration of a loft was subject to that industrial and artistic conception that had these types of spaces, today things have changed. This way of understanding the loft was quite influenced by the cinema, by the type of housing that we saw in some movies.
However, the concept of this type of houses has evolved over time. Today the decoration of a loft will be based on your preferences and particular tastes, although there are certain guidelines that should be followed. We tell you
How to consider the decoration of a loft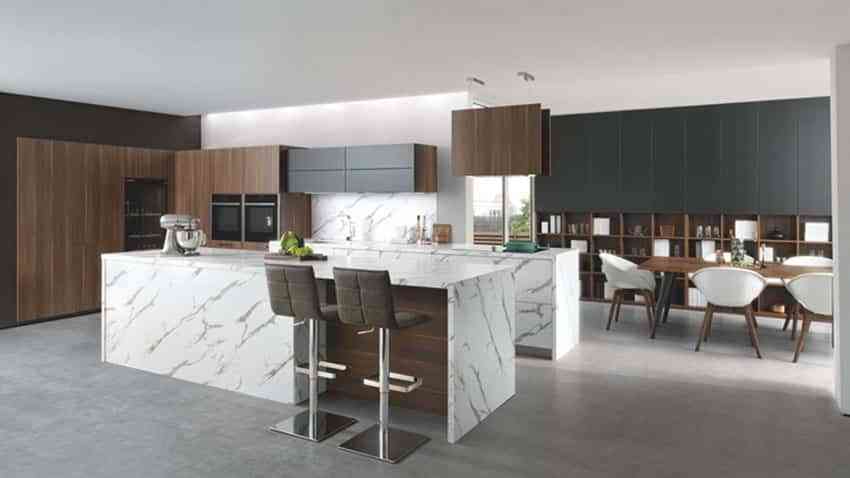 Having enough space at home is a luxury. A privilege that most people can not enjoy, given the small size of ordinary housing today. Who would not like to have 10 more square meters in their living room? And what do you say about the kitchen? Sure you would like have a spacious and spacious kitchen, in which to have a large dining room.
However, the most normal thing is that our houses are small and we have to adapt each zone to the available space. For that reason, it could seem that to assume the decoration of a loft is to sew and sing.
On the contrary, open spaces present another type of difficulty when it comes to creating interior design. So much amplitude can be counterproductive, if we do not give spaces a sense. For that we have to procure create a "virtual" distribution of space, without partitions or walls.
It is also important to have clear other factors, such as knowing how to choose the scale of the furniture so that the large room that makes up the loft is not de-iced, or decide the range of colors to use, as well as the materials of the surfaces.
Ideas to structure the space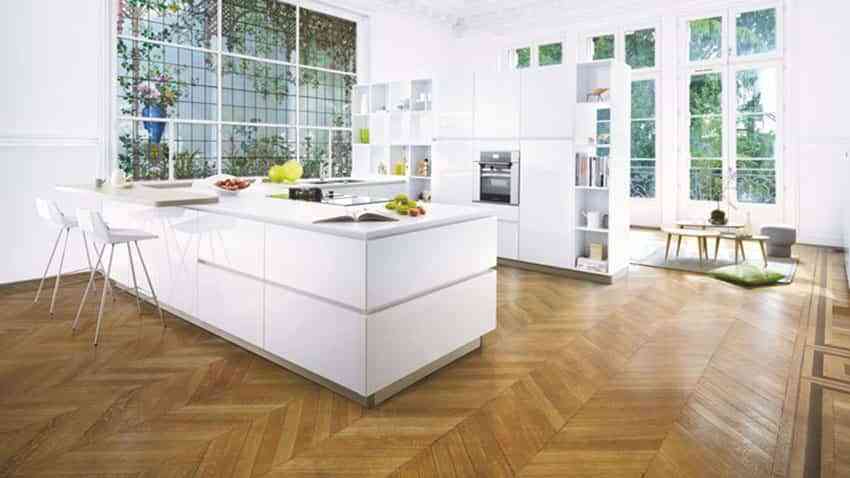 Maybe in a house of open concept There are no partitions, but that does not mean that the space does not respond to a defined structure. In fact, it is very important to delimit the available meters in some way. It is one of the first tasks that we must take into account when considering the decoration of a loft.
A very effective way to delimit the space is divide it by furniture like shelves, dressers, etc. So, in addition, you will have different storage areas that will come very well. Or you can also place your sofa (or your sofas if you have two) strategically to create different environments.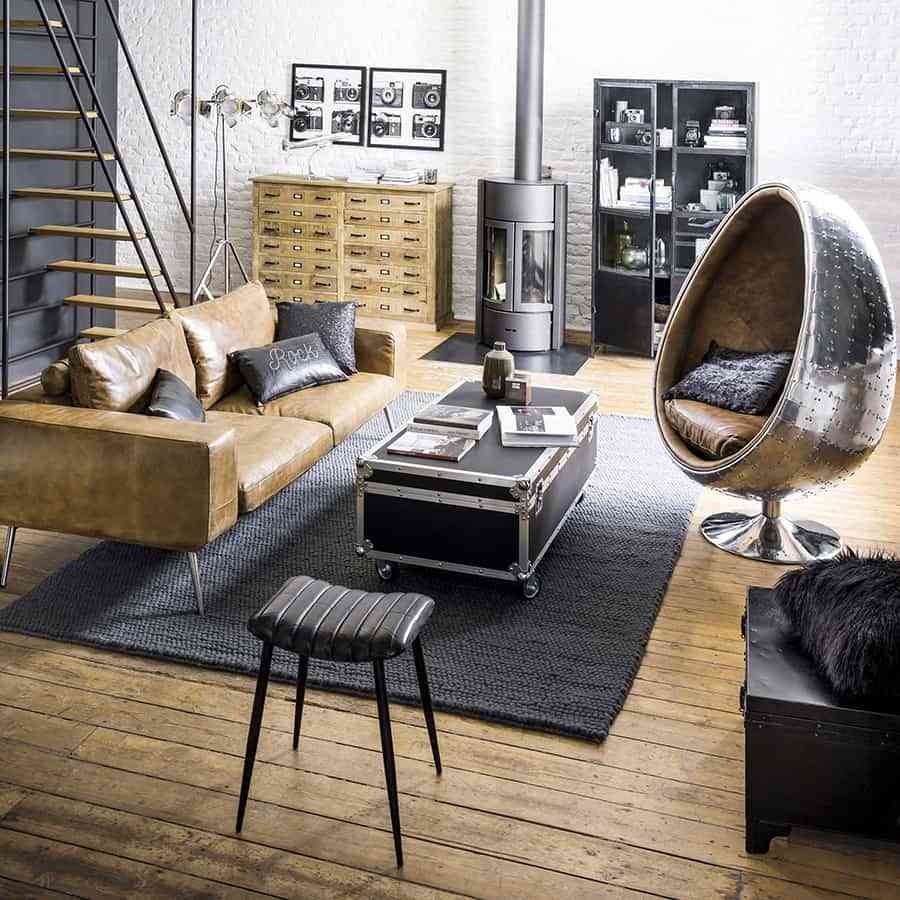 Carpets they are elements that will also help you to delimit the space, since they create different areas of use separating, for example, the dining room from the living area.
Symmetry: order and concert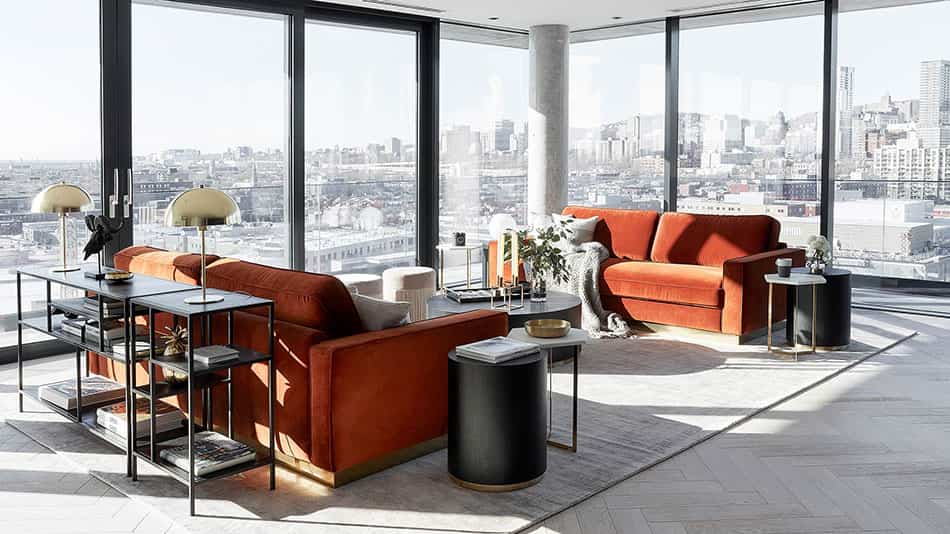 Use the symmetry concept It can be a great way to organize the decoration of a loft. If you have enough square meters (and this in a loft is quite likely), then you can put two identical sofas, choose two identical tables or two identical furniture.
Thanks to this symmetrical scheme the open space results much more orderly. It seems to have been established according to a defined and thought criterion.
The colors that work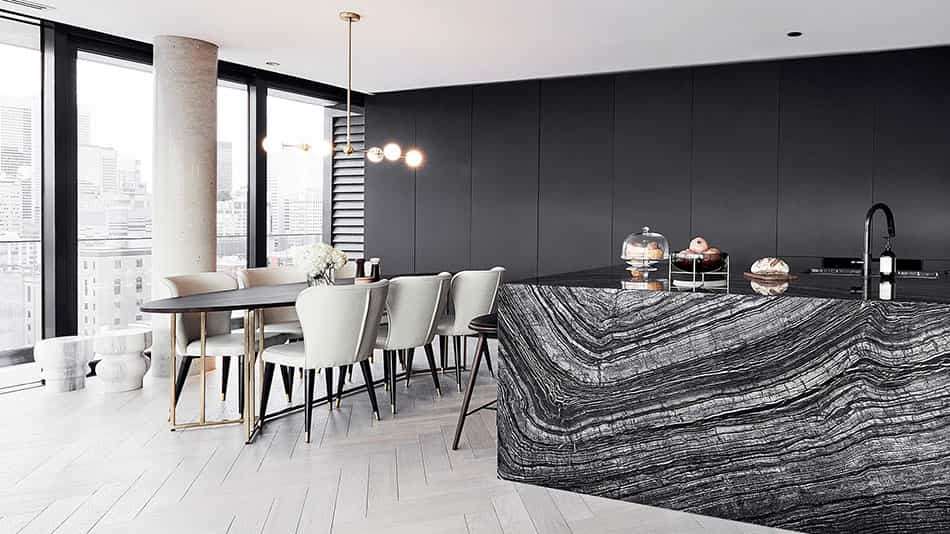 The treatment of color is another key that must be taken into account when thinking about decorating a loft. Although the particular tastes of each one are very important in this chapter, there are certain things you should think about.
For example, very large spaces that share different rooms and activities they benefit from neutral colors. That is why it is convenient to choose a chromatic palette of basic and essential tones: white, black, light gray, beige, etc.
And after defining that base of neutral tones, it will not hurt for you to choose an intense color to create contrast and to animate the decoration: it can be the one that you like, from an intense yellow mustard, to a cauldron color, a powerful blue, etc.
A game of heights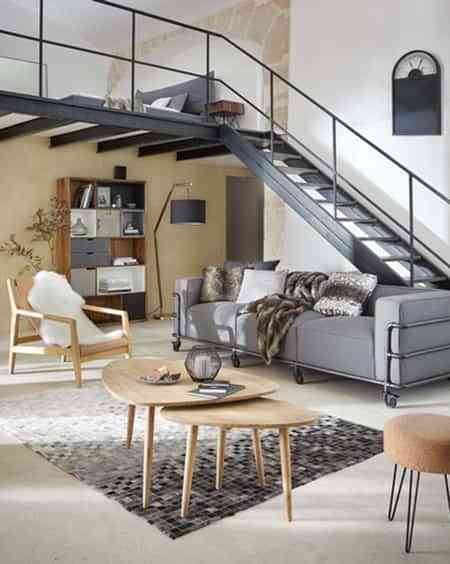 This decorative key works wonderfully in open spaces such as lofts, in which different rooms share space. It's about arranging the kitchen, for example, at a different height than the living room, as if it were on a platform. This small step brings dynamism to the decoration of a loft and also acts as a dividing element of both areas.
Another idea is create attics that are accessed by a staircase. This solution is viable in those lofts that have very high ceilings. In these cases, an attic is not only a decorative resource, but also allows us to have more meters available. In them you can create a bedroom, a studio, etc.
All these keys will help you to successfully define the decoration of a loft, to add a good dose of comfort and comfort to that spacious and diaphanous space.