The kitchen is one of the most used parts of the house. It can be said that it is the heart of the home. In addition to cooking, we usually eat, make plans, perform entertainment tasks, invite friends ... For all this, it is necessary to devote part of our time to choosing the furniture that best suits our needs. In the Ikea 2018 kitchen catalog we can find many solutions to make our dreams come true. It is a catalog where we will find furniture of different styles, as well as all kinds of elements for decorate the kitchen. Keep reading and discover the main novelties that the Ikea kitchen catalog offers us.
Elegance and sustainability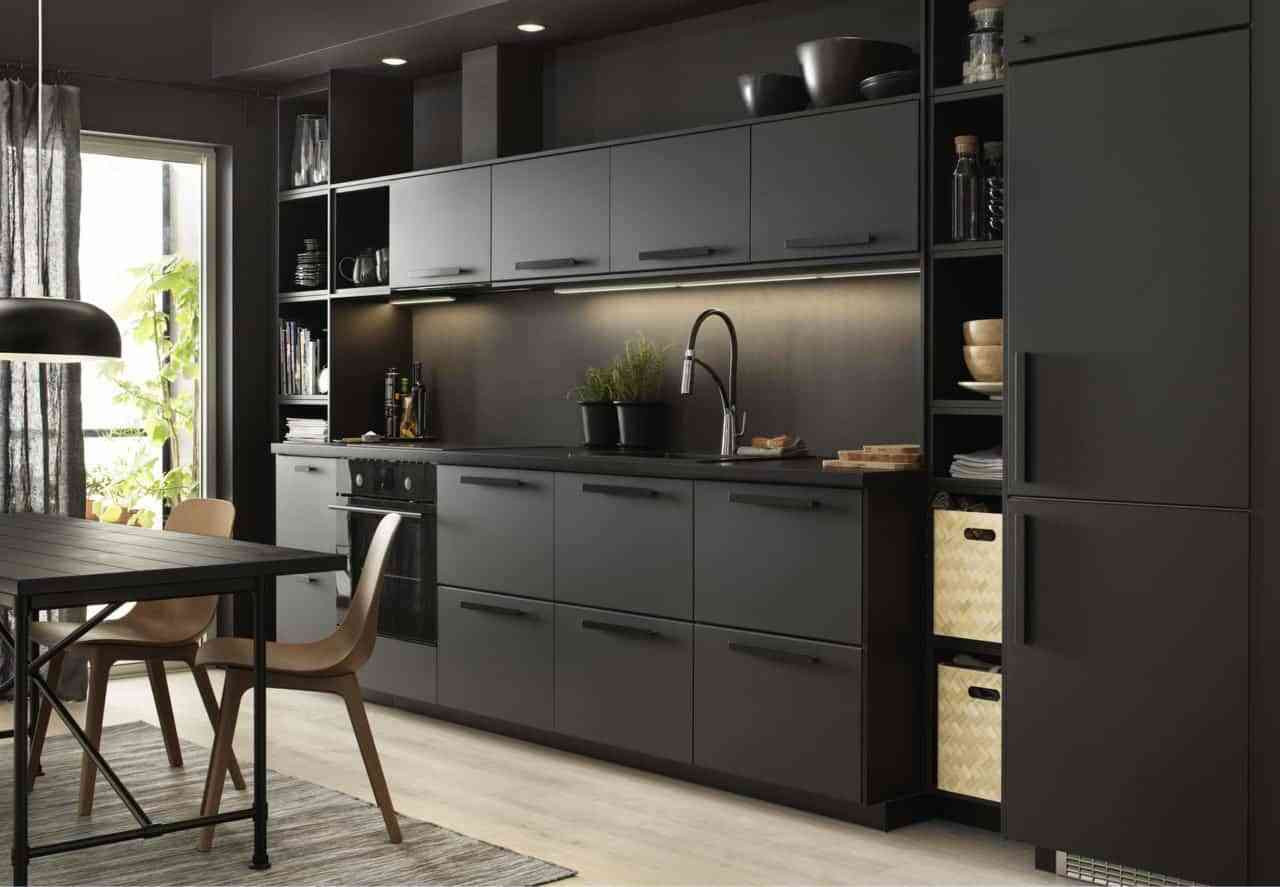 We live in a society where not everyone is aware of how important it is to take care of the environment. Control the spending of water or recycle old products that we have at home, are often actions that can help us take care of the environment that surrounds us. Ikea also wanted to join this initiative and for that offers kitchen furniture made from recycled wood and recycled plastic bottles. Thanks to this design, besides taking care of nature, we can show off style in front of our friends and family.
Space well used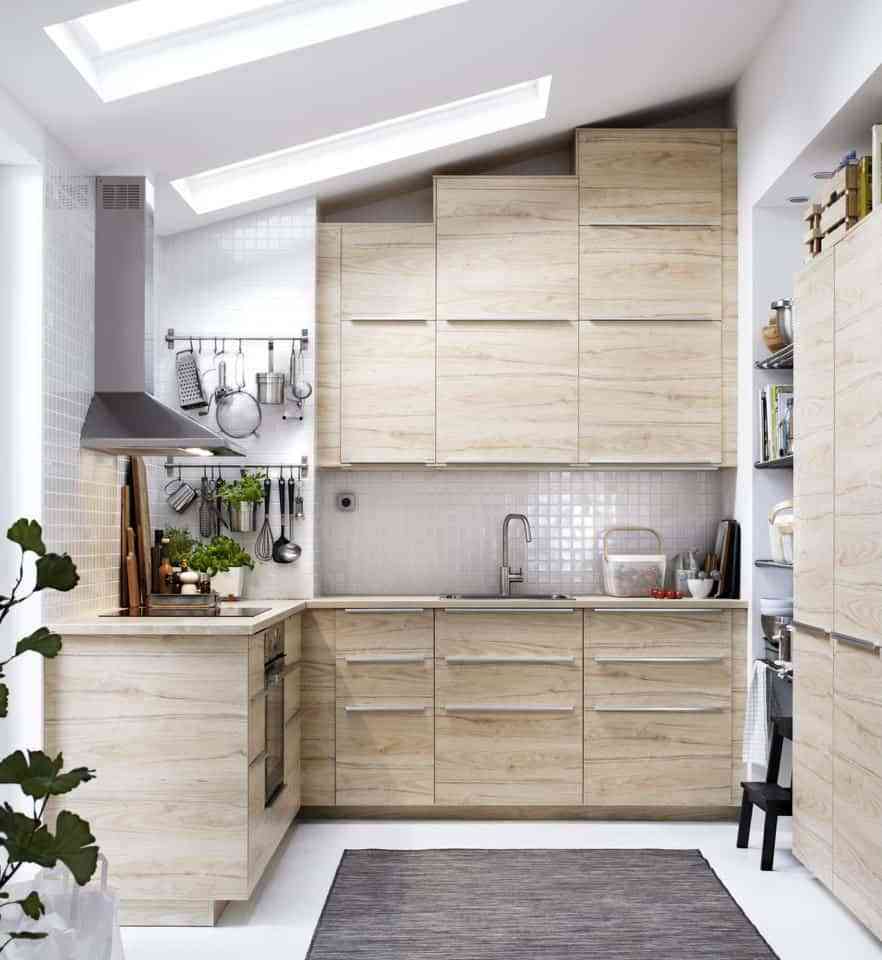 When we have a small space kitchen, it is very important to know make the most of your space. Any error in the choice of furniture that is part of the kitchen, can result in a significant loss of space. But when we talk about taking advantage of the space, we not only refer to the placement of the furniture, but also to the space that is inside them, and in this case, Ikea is unique thanks to its many options that it offers.
Amazing kitchen prices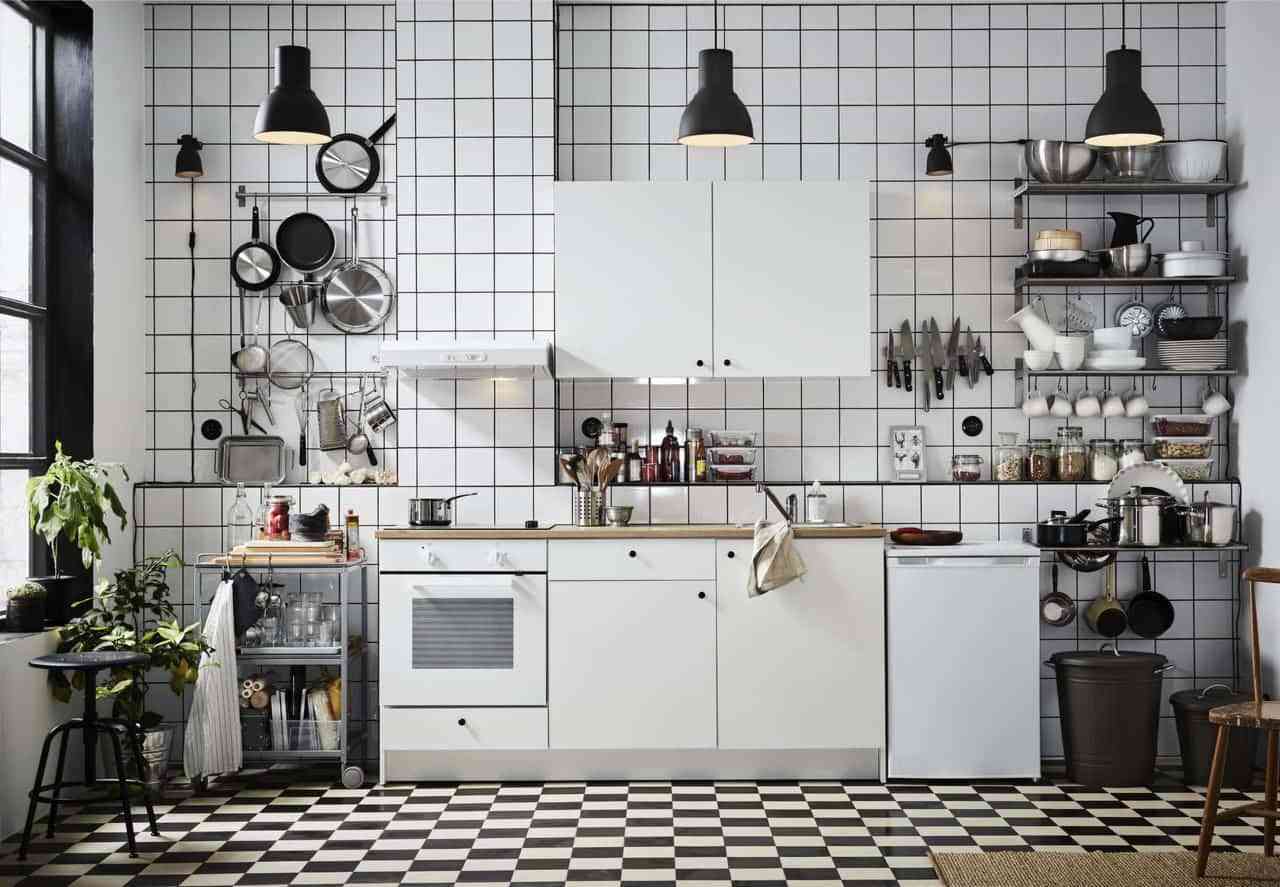 It has always been said that furnishing the kitchen is usually the most expensive part of the house. But in this catalog of kitchens Ikea, you will realize that we can find kitchens for all kinds of pockets. Ikea offers kitchens from 180 € formed by essential cabinets. As we add new furniture, the price will increase. Anyway, as the seller says, the key to lower the price of the kitchen, is to know how to choose the essential furniture and then go completing our space with other cheaper solutions such as the use of rails, low shelves or carts. In this way, we can give our kitchen a very personal style.
Kitchen for tomorrow's chefs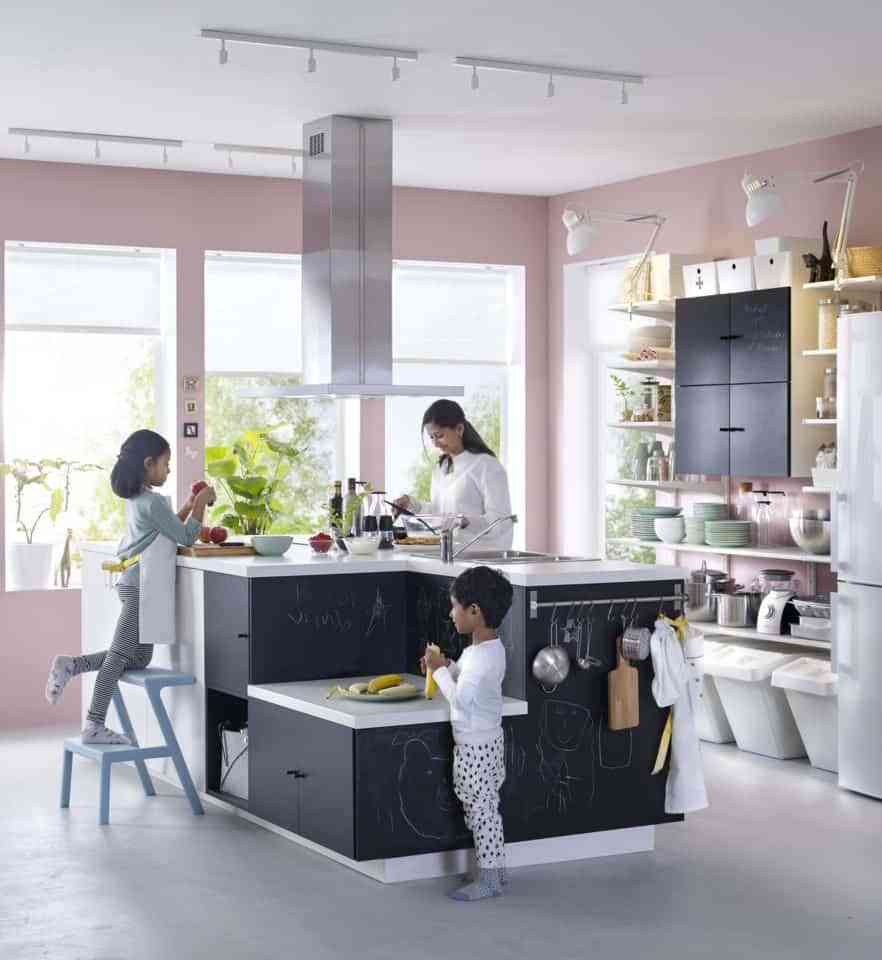 Encouraging the little ones to start in the world of cooking, can have great advantages. We can get them to try practically any food at the same time they have fun preparing their favorite dishes. To achieve this, Ikea offers kitchens designed for the little ones to play in this part of the house.
For example, it is the case of the kitchen of the image, a kitchen that has a surface of slate where you can write while helping parents to prepare lunch or dinner. We can also find tools to make life easier for them. It is the case of the step stool with which they can reach everywhere.
Unexpected storage spaces
Any space is good to keep all those things that we do not know where to leave them. All we have to do is choose the storage systems that best suit our needs. In the case of the image, a balcony wall has been used to create an auxiliary vertical pantry formed by several shelves.
Organizers without the need to drill anything
The normal thing to take advantage of the space of the kitchen, is to make holes in the walls and place shelves or racks there where to place our things. But if you do not like to make holes, you can always opt for this screen that offers extra storage. In your grid we can place saucepans and pans to have them always at hand, while the bottom can be used to store napkins or tablecloths.
Of all these ideas, what has attracted your attention the most? Encourage and share your comments with us. We are waiting for you!