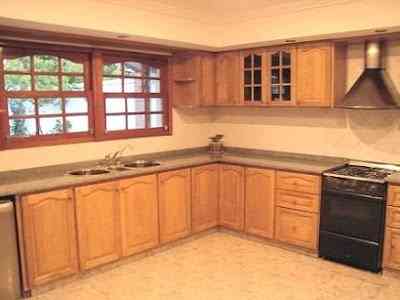 We have all heard about the Feng shui in decoration. Feng shui is a millenarian tradition of China that focuses on the arrangement of furniture and colors that are applied in the decoration. The feng shui in the kitchen, establishes some precepts that are applicable to achieve through them, harmony, in an environment of such importance in the home, as it is where we prepare food.
In the stream of feng shui for the decor from the kitchen, It is recommended to take into account that a kitchen equipped translates into abundance and family harmony. Regarding the arrangement of the different elements of the kitchen, according to the Feng shui, it is established that the sink and the stove must be completely separated, the better if each occupies an opposite angle of the other. Also the layout of the kitchen with respect to the home, it must be that it is in the west, and that the stove is in the south wall for the energy to flow.
That same positive and comforting energy, is obtained through a kitchen that in its decoration contemplates bright colors, spaciousness of space, optimal ventilation and so much better if the color chosen for decorate the feng shui kitchen It is white The colors of the kitchen utensils as well as ornaments of the same must be in vibrant colors with brightness or colors of the palette of warm colors, because this give comfort and transmit tranquility in the kitchen.
As we have seen in the traditional kitchens of all cultures, the Feng Shui decoration of the kitchen He also considers the choice of kitchen utensils important, preferably that they are round because this has an effect of attracting happiness. The tiles are ideal in the kitchen and within the Feng Shui current they are considered, of positive energy so much better if they are of bright colors or shades.