Mrs Hudson It is a very special toilet. It has its own personality and can boast of having won a bath contest in Russia sponsored by Rock.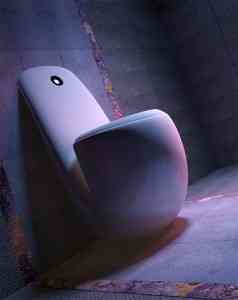 Its peculiar shape, despite looking like a pipe smoking, is inspired by a drop of water when falling, or at least say its creators, the studio designers 2-B-2 Architecture. Its shape is rare, somewhat atypical, with retro touches, but it can not be denied that it has an unbeatable visual appeal.
We do not know what repercussions the Roca contest has won, but one possibility is for the Spanish multinational to produce the model and put it on sale.
More information: 2-B-2 Architecture
Vía: Yanko Design