If we thought that the Manhattan house It had the smallest facade in the world, we were wrong. In another English-speaking city we find an even narrower house, exactly 1,67 cm of facade. Is found in London, right on Goldhaw Road, west of the city, and rated one of the narrowest beds in Britain (will there be any smaller ones?).
Despite having such a small facade, it has a total area of ​​304 square meters (if I have not done wrong the change of measures) and it has five floors: basement, ground floor, first, second and third.
It is fully equipped, there is no missing room, it has a kitchen, dining room, living room, bathroom, double bedroom, a small library space and even its own garden. Everything is a matter of organizing the space. Mind you, it's not a house for a large family.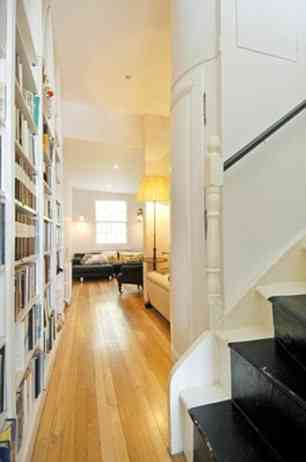 Given its characteristics in its decoration the minimalist style predominates because here there would not be room for another type of decoration. The owner put it on sale and its price is 549.950 pounds (some 622.103, 42 €).
What do you think? Would you live in a house like this? Would you pay that money for her? Of course one thing is clear: exercise will not be lacking, and the owners will have steel legs.
Vía: Daily Mail