Within the Christmas decorations, there are some places that by arrangement of the activities to be developed in them must be highly decorated, emphasizing not only the aesthetic result but also the environment that the decoration is able to generate, achieving a harmonious predisposition for the celebration transmitting the Christmas spirit to each person who visits us or shares with us this pleasant moment.
One of those places and perhaps the most complex to decorate is the christmas table, the table prepared for dinner has more than a simple aesthetic meaning, and is but the link that binds human beings to share food, a tradition we share from the beginning of humanity, and it is very common that in all celebrations of different cultures, food and sharing have special relevance as a communicating nexus .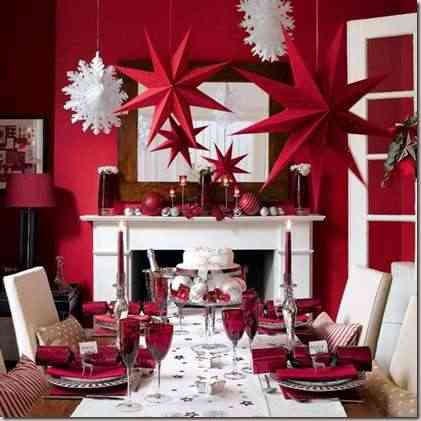 Within the decoration of our Christmas table and starting with the colors we will have several options, first of all a classic table is one that combines the most common celebrity tones, we refer to the white, green and red, but there is also another type of decoration that bets on silver or pastel shades, always remember that colors should not be aggressive and the feeling should be harmonious, transmitting from the same relaxation.
If you have a small table we do not recommend voluptuous centerpieces, you may lose points when you are absent, but the final idea is the image of abundance, something you can easily achieve on a small table.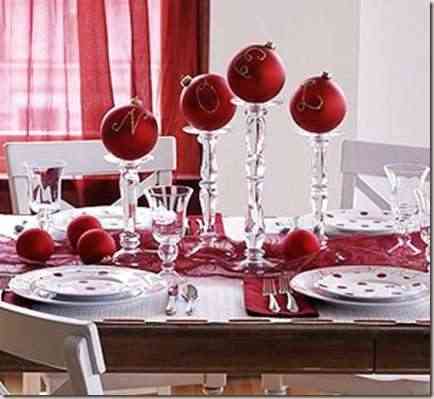 Candles are always a great option, as we discussed at the beginning the idea is to generate an environment for the development of the activity, implement them respecting their forms, if you choose round candles always use them, you can arrange them in a large container where you can let them float in unflavored gelatin , with small vegetable pieces giving an illusion very well achieved.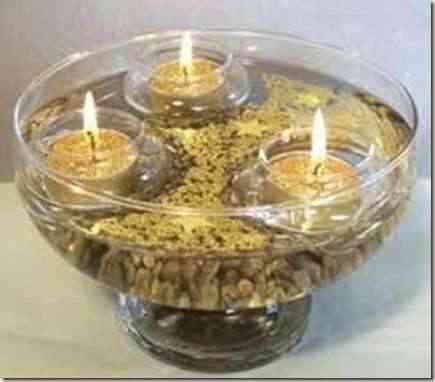 It is important to highlight that any ornamental object you have should contain minimally something traditional and natural, how pine or pine branches, perhaps adorned with a pretty headband, will achieve the perfect combination.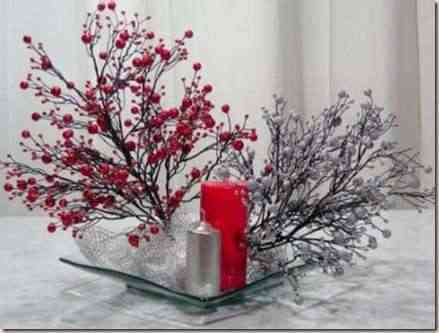 The napkins are fundamental, use paper napkins, and look for novel designs on the Internet you will find a large number of them in the form of origami in napkins or papercraft, these are the perfect contribution for our guests to feel that their decoration is not casual but has a strong I work behind.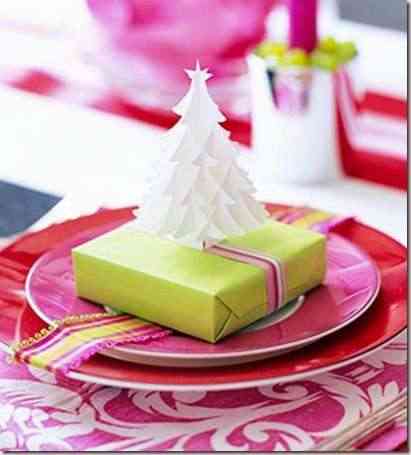 The chairs are also part of this global image, because long before we get ready at the table, we observe the subtle difference of other celebrations, arrange ribbons, bows or cover them with cloth in light colors to achieve a resounding change in the design of your Christmas table.