Do you have to decorate your new home and do not have the time or inclination to wander around? Do not worry at all. At present there are endless possibilities to carry out the decoration of a house online without having to invest a minute in moving physically. And the result will seem great to you: try it and you'll see.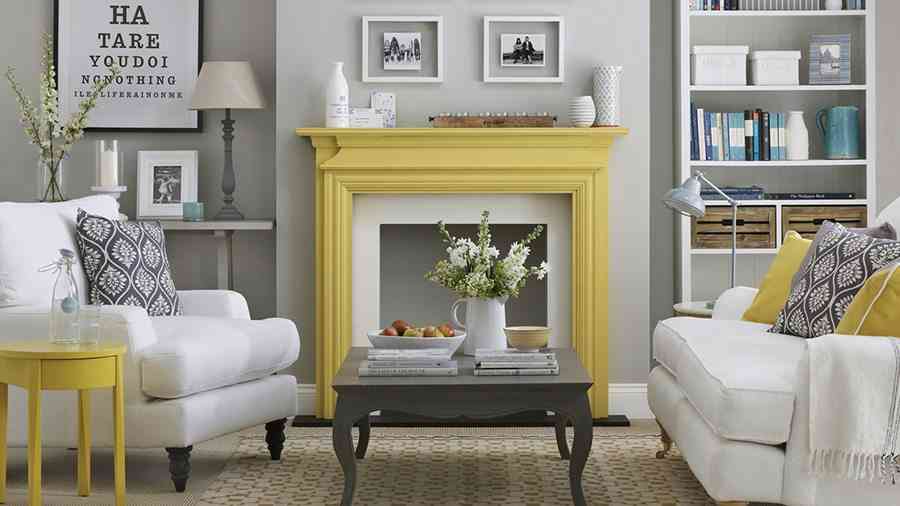 We live in the era of digital technology and every day that passes we advance a little more in that terrain. We could no longer work without computers or Internet connection and, little by little, also our way of understanding leisure and our personal relationships are being introduced in the digital field of the Network. Well, as it is already possible to do almost everything on the Internet , today we tell you the steps you have to take if you want pose the decoration of a house online. Take note and go thinking about it.
There are times when we realize that the best thing for us would be to change houses. Maybe the time has come for look for a new home and decorate it from top to bottom, or maybe it's necessary renew completely the house we live in now. Be that as it may, one of the things that holds us back when these moments arrive is the lack of time to invest in the decoration of the new spaces. Of time and desire, of course.
However, the way we live and understand things in the new world in which we live has changed everything. If before we had to browse through a lot of books and magazines to find the style that we liked for our house, today things are easier. We just have to turn on the computer, connect to the internet and start surfing and to consume information. More within reach, impossible!
Advantages and disadvantages of decorating an online home
The popularized access to the internet has meant that everyone (or almost everyone) has ended up becoming familiar with the network. However, not all are advantages when we talk about shopping.
It is true that this way of accessing information and products has many advantages, especially comfort and time saving which means being able to shop online without having to travel anywhere. But it also has drawbacks.
I like it see things natural before buying them Sit on the sofa before ordering to be brought home. See directly the hue of the colors to make sure that what you are buying is what you want or what you need.
1 phase: inspiration
There are many ways to be inspired when deciding which is our favorite style to decorate the house. If we used to do it before reading specialized decoration magazines printed on paper, today we do the same, but digitally. There are different digital decoration magazines that can help you inspire you
You can also read decoration blogs, more or less specialized, or use the most inspiring social networks, such as Instagram or Pinterest. The case is to see, decide what you like and what you do not, what you want for your house and what you would never put. Go shaping little by little the style you want to give your environments. It is a process that takes time, which was previously done by walking and looking at shop windows or looking at catalogs and magazines, and that in today's world surfing the net
2 phase: style search
You have it clear. You already know the style you like for your house. Now you have to find out where you can find furniture and accessories what you need to recreate it in your environments. And that is much simpler than you think.
The decoration of an online house could not be implemented if it were not for all the stores to which we have access through the internet. Today is very easy access their catalogs, see their products and buy at the touch of a mouse, in a simple and uncomplicated way. All this without having to move and without moving from the sofa. Interesting, right?
Phase 3: in your house at the click of a click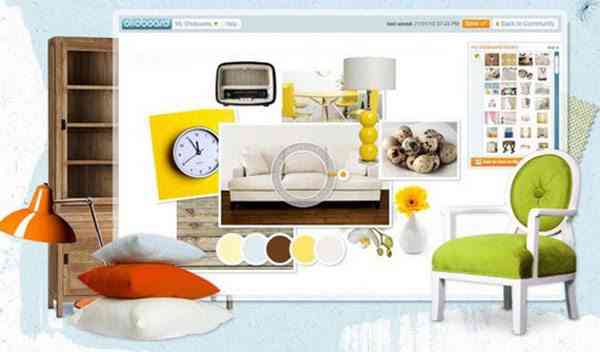 Buy online It is so easy and so comfortable that, little by little, we are all overcoming the repairs we had in the past. More and more we buy in this way, every time we do it to a greater extent and every time we dare with more complex things.
A few years ago it would never have occurred to us to buy a piece of furniture online. This type of pieces, in which enough money is invested, were not used to buy online. However, today online decoration stores They are the order of the day and some of them are a real success. In fact, many physical stores have launched their online version to respond to all those cyber buyers.
One thing that you have to have clear when you buy via Internet is that your rights as a consumer should not be diminished at all. It does not matter how you acquire things, whether in a physical store or an online store: the guarantee is the same.
In any case, it is interesting to know that, if you want, you can think, pose and make reality the decoration of an online house. Do not you think?