In the universe of modern decor, planning substantial changes in the conformation of the furniture is a modern necessity, before the limited resources that traditionally aroused the creation of the pieces, that is why modern creators are immersed in creations of a revolutionary character and in many cases never imagined.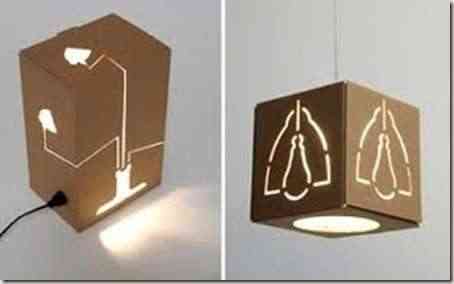 A clear example of this is the furniture developed in cardboard, we refer to pieces which are completely made up of this material, having a surprisingly intelligent way adapting it to the modern needs and achieving that the same support the weight of a person sitting on the or of the implements that we have on our table.
But there are also other practical uses, such as the separation of environments efficiently, B3 designers, intend to transgress this confection and develop spaces that in their totality are made up of this material, not only delivering a remarkable functionality but a very low cost to their creations that Far from lacking in style, they are presented as novel and elegant spaces.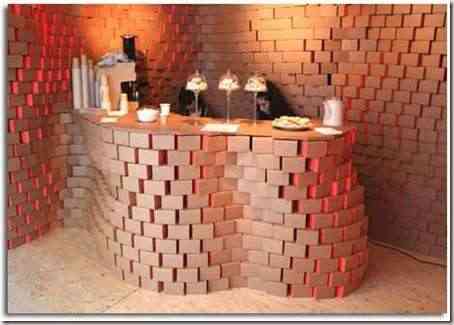 No doubt when creativity is present the results are remarkable, and this is evident in the preparation of decorative elements of ornamental nature as elegant as exotic, This is the case of this cactus simile made entirely of corrugated cardboard.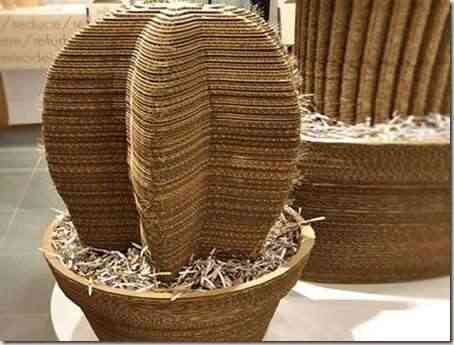 When we refer to cardboard we do it in all its variables and its decorative capacity develops depending on the characteristics of each of them, In this case we can see how the very frequent cardboard tubes in kitchen napkins are a great room separator with the strength to consistently withstand a bicycle on them.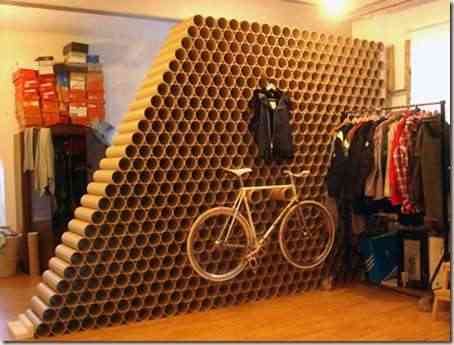 If you idealize a decoration devoid of elegance and notoriously recycled is wrong, Deco engine proposes us an incredibly avant-garde armchairs oriented to the trend, and highlighted by its morphological capacity adaptable to the needs of modern and elegant spaces.
But not only limit your imagination to isolated pieces or ornamental highlights separated from the global conformation, these French creators showed that an entire office can be made in these materials without lacking style and a subtle beauty.