Sometimes it happens to us that we want to put something on a shelf but the object in question is too high and it does not catch us. Problem solved. Someone who was tired of this happening to him continuously had the great idea of ​​designing this shelving with shelves.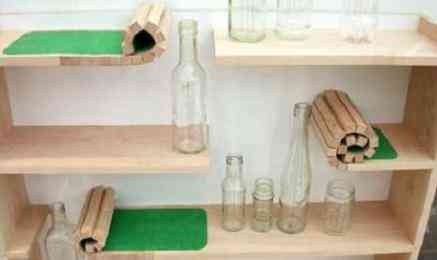 That person has been the young Irish designer Catherine Green. The design, called Rolling Self, It can be rolled up because certain parts of its structure are formed by small sheets of wood by means of a cloth or similar material that allows it to be fastened.
With this idea you can form a different shelf each time and place those tall objects that you could not before. The negative part is that for now it is not for sale, so if we do not want to be a carpenter we will have to wait for it to arrive on the market.
Vía: I can not believe