For those new parents and for those who no longer are, they will notice that in addition to the endless happiness that our children give us, the spaces are modified and our house is never the same again.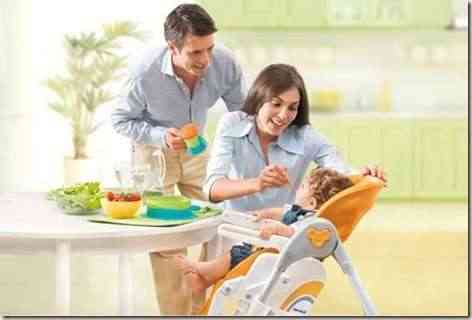 The main problematic is the over dosage of furniture, making our spaces yield less and of course many of them will become obsolete in a short period of time, that's when the need arises. dispose of pieces of furniture, practical and functional tools, providing comfort for our baby and of course for those who are dedicated to their care.
The high chairs can help reduce considerably the large amount of furniture that we must have optimizing the spaces enormously, and is that they can be extended or reduced, raised, reclined or disassembled, becoming practical seats for the car or hammocks that can even work automatically helping enormously in the tasks of entertainment and feeding of our little one.
Es important to keep in mind, that any furniture intended for babies is sensibly expensive and can in many cases be used in short periods, therefore investing in functional furniture is the ideal option, since optimize space and you can use it for a considerable amount of time.
In the nature of folding chairs we also have a hugely large universe, which offers space solutions more than functionality, a clear example is the highchair developed by the company Belkiz Feedaway, which is entirely made up of cardboard converting it into an economical and disposable option as well as being very easy to assemble and disassemble, optimizing the spaces as much as possible.
Ultimately, we must emphasize that the ideal option will always be the one that offer comfort small over all things, and to have functionality and aesthetics we will be faced with an alternative that combines the most desired characteristics when it comes to the purchase.