From time to time we find crazy designs that make us smile. They will not be produced in series, nor will they obtain international prizes, nor will they go out to the market, but they arise from the imagination, and sometimes nostalgia, of their creator.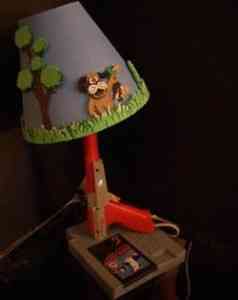 I could not help but include this lamp inspired by the mythical game today Duck Hunt de Nintendo NES. I spent hours glued to the TV shooting the ducks!
The materials used are none other than the console, the gun (both originals) and a smooth lamp shade. The drawings attached to the screen run from your account.
The creation process can be found in Craftster.
Vía: I can not believe