Who would not want to have the Moon at home? The bright satellite that floods the skies of light can now also decorate and illuminate your home.
«Fullmoon»Is a piece of furniture (a dresser) designed by Sotirios Papadopoulus to Ennezero. It is made with ecologically safe paint that has the ability to create "special effects" in the dark, as it shines.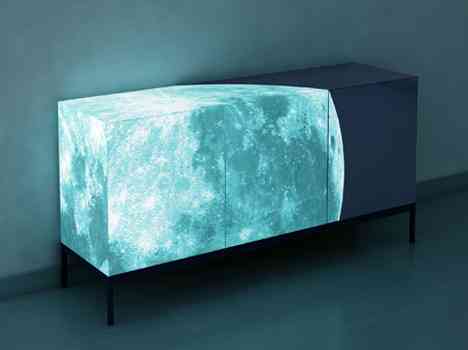 This sideboard will be in the gallery SOHO of Milan during the "dEMOsign" exhibition next April.
Vía: Yanko Design