One of the spaces within the interior decoration that presents itself as a real challenge is the conformation of the offices, studies or work spaces within our house, since they must achieve a perfect blend between a space of relaxation, but work without losing the domestic characteristic.
La space can be achieved through the implementation of functional furniture, today we will have a wide range of furniture solutions that can conveniently be converted into a mini office.
La comfort is fundamental and among them is the absence of distractions something relevant when we decide to take the work from the office to home, this feature we can develop it by implementing space separators, or redecorating an old room that does not necessarily have to have large dimensions.
As in other environments of our house the luminosity should be suggestive, during the day it is advisable that sunlight arrives with great frequency, providing us with an air of vitality and predisposition for work, while in its artificial nature it is advisable to use dim desk lamps, that generate a climate of intimacy and introspection.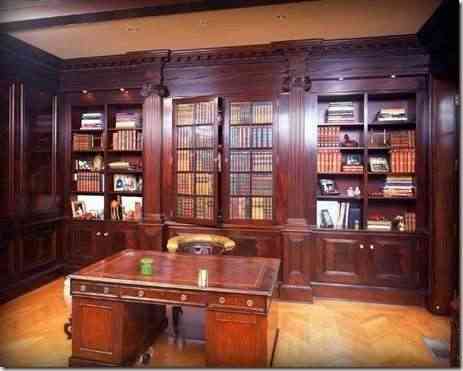 The shelves and libraries charge a fundamental role as they not only decorate but optimize space and can be developed as an integral part of any decoration provided that they respect the implicit guidelines, the functional shelves as well as the mobile libraries can sponsor of practical separators of space besides granting a great aesthetic differential.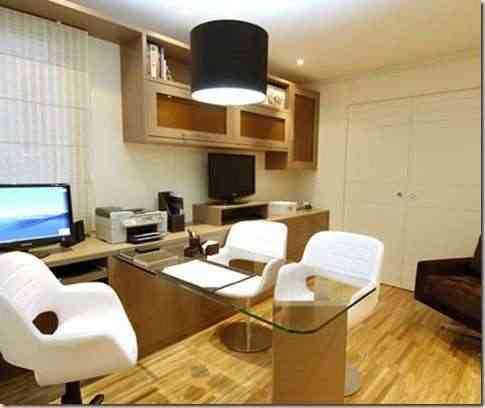 It is important to emphasize that the decoration of a domestic office will always go hand in hand not only with the implicit decoration but also with the tasks to be carried out in it, so for those activities classic oak furniture and rugs are its great diamond to stand out, while for young and fresh activities the avant-garde furnishings are presented in full powerl.