Decorating our wall is an incredibly pleasant task, not only because of the ability to highlight the available elements, but because it is a propitious place for creativity, in which we can acquire elements to decorate or develop with our own hands and imagination the elements that will be available.
In this last scheme of action we will present some solutions to decorate our wall that can be achieved with rudimentary elements, objects that generally do not find location or the wonderful aesthetic conception that is achieved through the relatively precarious manual work in its conformation.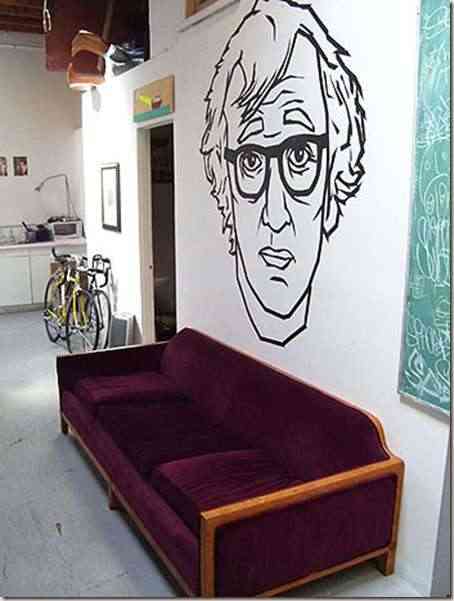 A very original idea is to combine handmade elements with graphic tendencies, shading a three-dimensional object with dimensional support on our wall, a clear example of this is this nice bird cacica that you can build With recycled paper, some wire and some graphic highlights on the wall.
If you consider that the skill in sewing is often not represented in any element that solve some medium disadvantages in garments, make these small hanging frames for our wall can also have graphic supports that generate a greater highlight, with the only investment of having our talent and some time to shape them.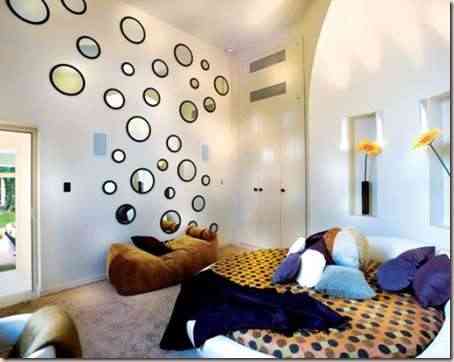 Un simple Hair dryer can make an incredible highlight if it is implemented in a decorative way, in the same way picture frames or over ornamentation if it is applied carefully.
Pieces of mirrors and delicate shapes can form a magnificent element that represents a method of original decoration and great impact, in the same way as having elements of difficult location in a traditional trend as our hats or umbrellas.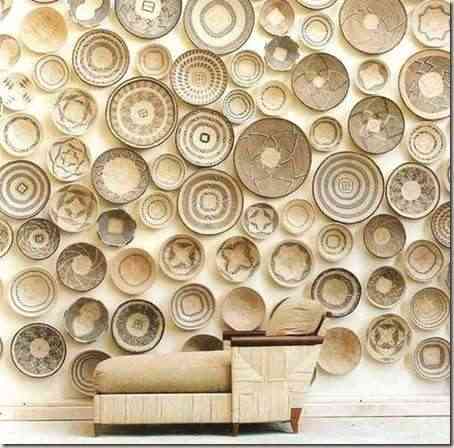 Some companies present original commercial solutions, as happens with these beautiful decorative vases provided for our wall, developed by Ernest Pefera and called Flow.