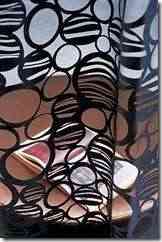 The perfecting of the design, requires the cutting and refining of the form, in this way the application of laser technology in interior design is summarized.
As a kind of scalpel in a surgical act, the laser is applied to furniture, lighting and textiles with this procedure the design industry has generated a revolution.
It opened new horizons to the design industry and began with an understanding of the new forms and morphologies that manage to be implemented in the environments giving a revolutionary air as a breath of modern and youthful fresh air.
The laser technology applied to the cutting of raw materials such as wood, glass, plastics and even felt manages to seize our chairs, curtains, sofas and furniture in general. Like a thin and meticulous chisel the laser is in charge of granting new forms and new life to the typical implements and characteristic of any decoration.
This tendency, although it directly attacks the manual work of the craftsman who manages to capture with his hands the beauty of his soul in a piece, and achieves exquisite works of an admirable fineness and really beautiful, by the mechanical cutting I have industrialized of the laser.
It sounds cold to admire a piece cut by the meticulous hand of a laser but while it undermines the craftsman's work modern decoration is focusing on millimeter perfection and finds in this instrument the perfect weapon to form custom pieces of excellence in record time.
We can find that some important brands in the world of furniture and decoration such as the Danish company Grondor or the Italian Karman have presented models of rugs and tables completely decorated with laser with direct advice from master craftsmen of the old style what they got was really incredible And the results are on sight.
It seems that the laser is here to stay and it can be a true ideological opening in the world of interior decoration