"The b & w House»Is a project of the Polytechnic University of Madrid that has focused on the creation of an efficient and ecological house with which they will be presented at the Solar Decathlon 2009 in the US, a contest in which every two years seeks the most efficient house and complete from an ecological point of view, using solar energy as a raw material.
El Team Spain, headed by the Professor of the School of Architecture of the Polytechnic University of Madrid (UPM), Josep María Adell, poses a ground floor building, square and slightly sloping roof, sub-divisible in 3 prismatic parts for easy transport and packaging. Above it is an inverted pyramid that houses a solar panel capable of following the orientation of the sun at each moment, until it remains horizontal at night, focused on the stars.
Inside is all the necessary technology for its self-sufficient operation, also allowing maximum space for common areas within the house. These are protected from the city by a landscaped greenhouse located behind a sheet of water that fulfills bioclimatic functions and gives privacy to the terrace of the house. In addition, the application of these new solar panels will allow to have the desired temperature inside the house regardless of the external conditions.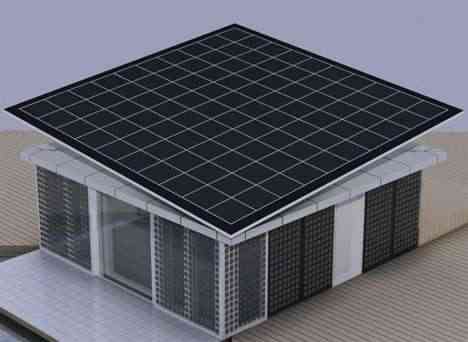 The objective of this house is to achieve a design that, in addition to minimizing its impact on the environment, achieves optimal habitability inside. In addition to the requirements for the contest, the prototype also meets other requirements necessary both for transport by boat and by road.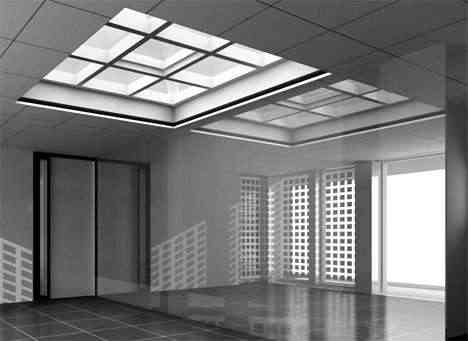 On other occasions Team Spain has already been presented to other editions of Solar Decathlon, harvesting an 7º and 5º position. This year, the projects of b & w house, aim to reach the top of the podium.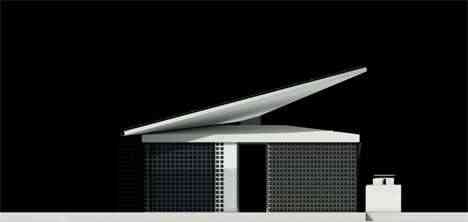 Further information: Solar Decathlon upm
Via: Construíble.es