The 80 nostalgic will surely be delighted with this product that we have found on the net. Do you remember the Vespa? It was the fashion bike at that time, but there was also another brand that sold similar motorcycles: Lambretta.
Well, inspired by its original form Lamponi's Lamp has created some magnificent lamps of these two brands of motorcycles. Of various colors and nuances in the designs according to the models that were appearing over the years, Lamponi's has created unique table lamps that will be the delight of any lover of retro fashion.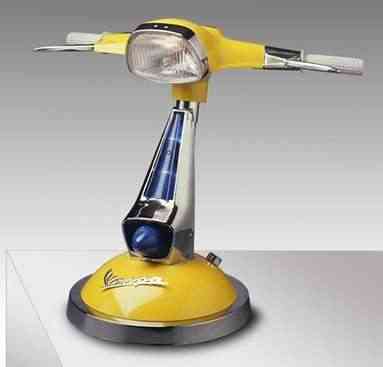 They can be purchased through the company's website.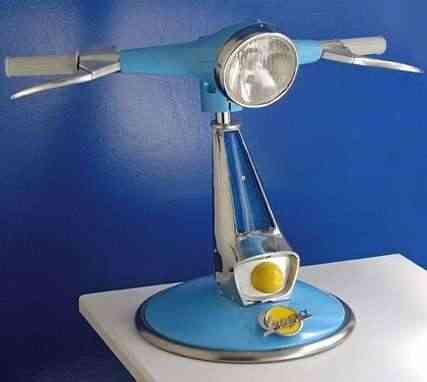 Further information: Lamponi's Lamp